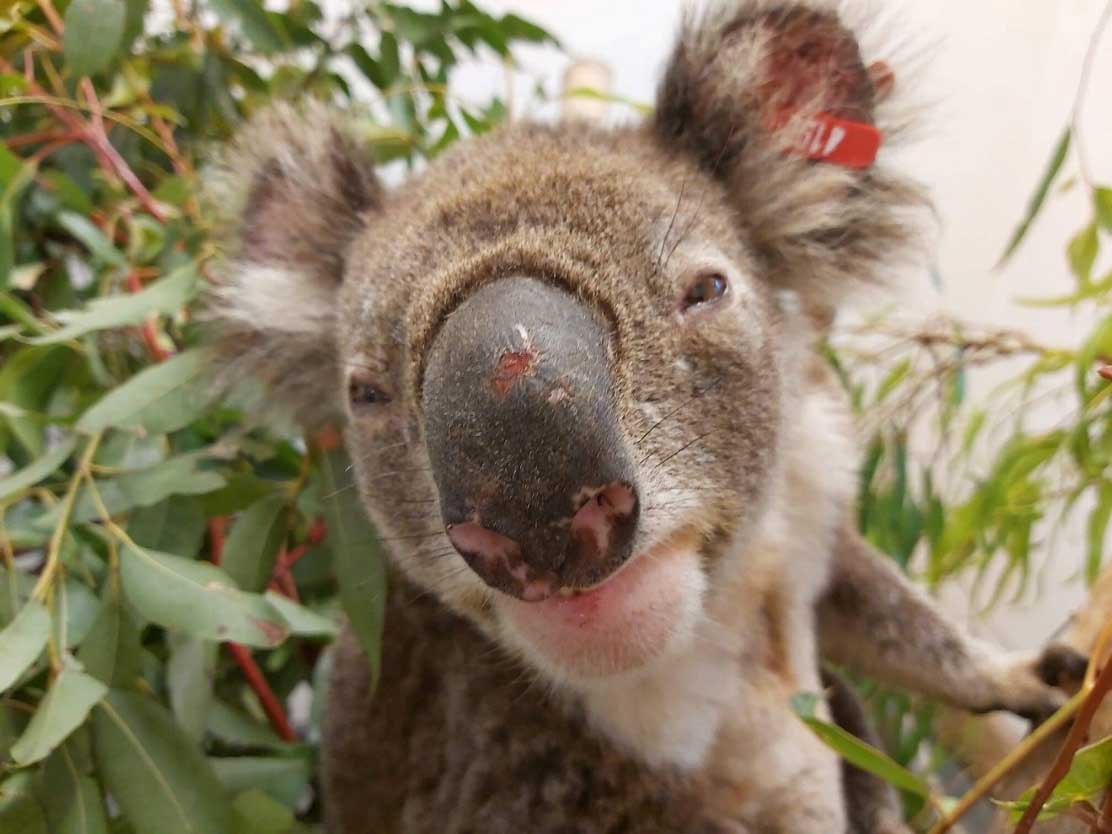 The north coast is coming out to celebrate World Environment Day this Saturday, June 5 as well as join together to remind the NSW government that without real action koalas will be extinct by 2050.
This year's World Environment Day (an annual global event hosted by the United Nations) celebrates the huge number of environmental restoration projects around the world and launches the UN's Decade of Ecosystem Restoration.
As scientists have recorded the significant decline in NSW koala populations in the last 30 years action is also taking place around the state to highlight the desperate plight of koalas and other wildlife under the NSW coalitions koala killing state environment planning policy (Koala SEPP).
As pointed out by Greens MP Cate Faehrmann at the Koala Hard Quiz Greens fundraiser in Mullumbimby last night, scientists are predicting that koalas will be extinct in NSW by 2050 if the government doesn't take strong action to prevent it.
Ms Faehrmann also highlighted the fact that while the NSW state coalition government are talking up the idea of The Great Koala National Park they are currently facilitating the proposed park to be logged before declaring it as a national park. This leaves degraded forest for the koala and other wildlife she reminded the audience.
'At all of these events, there'll be a range of toe-tapping and hip-swaying music from a variety of local artists and fun events for all ages young and not so young,' said one of the organisers Jodi Adams.
Lismore and Kyogle
The first North Coast event will take place at Lismore's renowned Serpentine Art Gallery on the night of Friday, June 4, with the 6pm launch of their Let's Go Green month-long exhibition of environmentally themed works.
Lismore and Kyogle's events take place on the following day (Saturday, June 5). The newly formed Kyogle Environment Group will host a stall from 7.30am till 12 noon at the Farmers Market in Stratheden Street, Kyogle next to the library.
Kyogle Environment Group's stall at the Farmers Market will feature free tree giveaways and the announcement of prizes for a school art prize.
Lismore Environment Centre will be hosting a mega Saturday event with a live broadcast on River FM radio from 12 noon to 5pm in Pride Plaza next to the Lismore Transit Centre at the corner of Molesworth and Magellan Streets.
This will also be reminding the state government of the importance of strengthening the protection of koalas and will coincide with other actions around the state and in Sydney.
At Lismore's event, there will be face painting for kids and you will be able to get handy information from a range of speakers and stallholders, including a local waste collector (AKA a garbageman) to all those questions we all have about what can and can't be recycled!
Murwillumbah
Murwillumbah's Caldera Environment Centre follow on the next day (Sunday, June 6) by hosting their annual event held in conjunction with the Nimbin Environment Centre at Knox Park from 10am to 3pm.
The Murwillumbah event will feature a workshop by the Hoopla Kids Circus, amongst many other attractions.
'All events will have plenty of experts on hand to advise the average planetary residents without science degrees or other specialist knowledge on what small daily changes can make in their lives to help things improve,' said Ms Adams.
For further information, look up the Lismore, Kyogle, Nimbin and Caldera Environment Centre social media pages.