Paul Bibby
Well, the organisers of Splendour in the Grass have finally done it.
They've created a music festival that won't disturb a single koala, rare bird, or noise-sensitive neighbour living in or around the North Byron Parklands.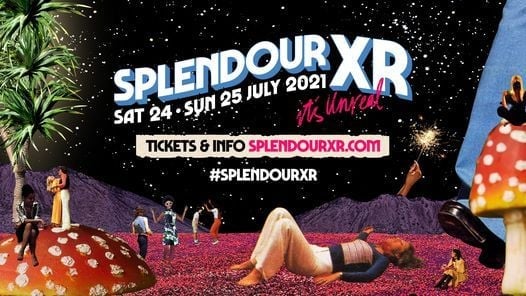 The Splendour people won't be upsetting these precious creatures with their "devil's music" this July, instead they'll be conducting the festival in virtual reality on the same weekend that Splendour is usually held – July 24 and 25.
Yes, people around the world are actually going sit in their lounge rooms and watch a festival unfold in a 'virtual reality' Byron Bay.
This may not sound like your cup of mushroom tea, but it appears the desire to experience a Byron festival in July is so strong that the virtual festival – 'Splendour XR' – is a thing, and one that people are willing to pay for.
It's all because of COVID-19 of course, which forced the live festival to be postponed until November (sorry koalas, it's only temporary).
Apparently Splendour XR will involve virtual versions of the North Byron site, with giant mushrooms thrown in for fun.
It will also feature a quite epic lineup that arguably surpasses that of the live version, because the virtual nature of the event means that overseas acts can be easily included.
The artists performing – presumably in their own lounge rooms – include Khalid, Chvrches, Denzel Curry, The Killers and Tash Sultana.
A range of ticketing options are available, including 'House Party Packs,' which include merchandise to help you get into the festival vibe.
Exactly what these packs will contain is not known, but The Echo suspects it has something to do with the giant virtual mushrooms. 
This reporter has put in his order, and has asked organisers whether SplendourXR will include the option of a virtual trip to the doctor to be treated for Splenour flu.
Stay tuned.
For tickets and more info go to SplendourXR.com.