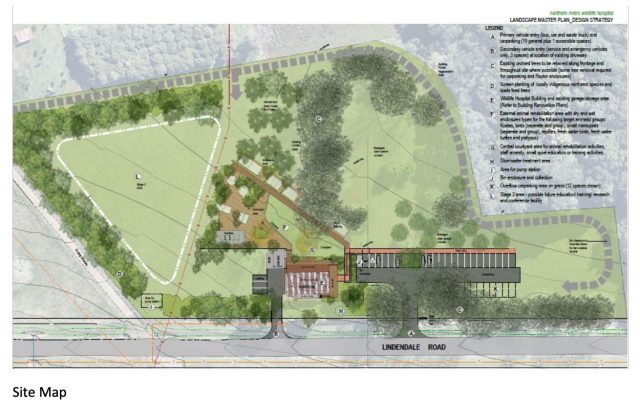 A proposal for a wildlife hospital on a 2.39 hectare parcel of Crown land in Lindendale Road at Wollongbar, is before Ballina Council and on public exhibition. Northern Rivers Wildlife Hospital chair, Ninian Gemmell, welcomed consent for the use of Crown land for the proposed hospital.
'The land being offered is in an excellent central location with good road access to service the Northern Rivers', Mr Gemmell said.
He added, 'A dedicated wildlife hospital will save thousands of injured and sick animals, and minimise the need to euthanise them.
'We also aim to operate as a research and public education hub, and promote the preservation of habitat in the region'.
According to the proposal at Ballina Shire Council notices, the proposal would be on land that is currently zoned 7(c) Water Catchment Zone in Ballina's LEP 1987. It reads, 'A new clause is proposed to be added to the LEP to allow, with development consent, a veterinary hospital and an information and education facility on the land. The existing 7(c) zoning will not change'.
According to the planning proposal, there would be parking for 20 vehicles, and a 'new driveway, pathway and landscape works'.
It reads, 'The wildlife hospital is proposed to operate on a seven day per week basis, between the hours of 8am to 4pm. In terms of visitors to the site, it has been submitted that one visitor per hour is anticipated to attend the premises during operating hours, as well as one to two deliveries of medical supplies per day.
'The proponents have entered into a Memorandum of Understanding (MOU) with the NSW Department of Primary Industries. The MOU provides for a legal tenure agreement to be entered into, and the construction and operation of a wildlife hospital facility'.