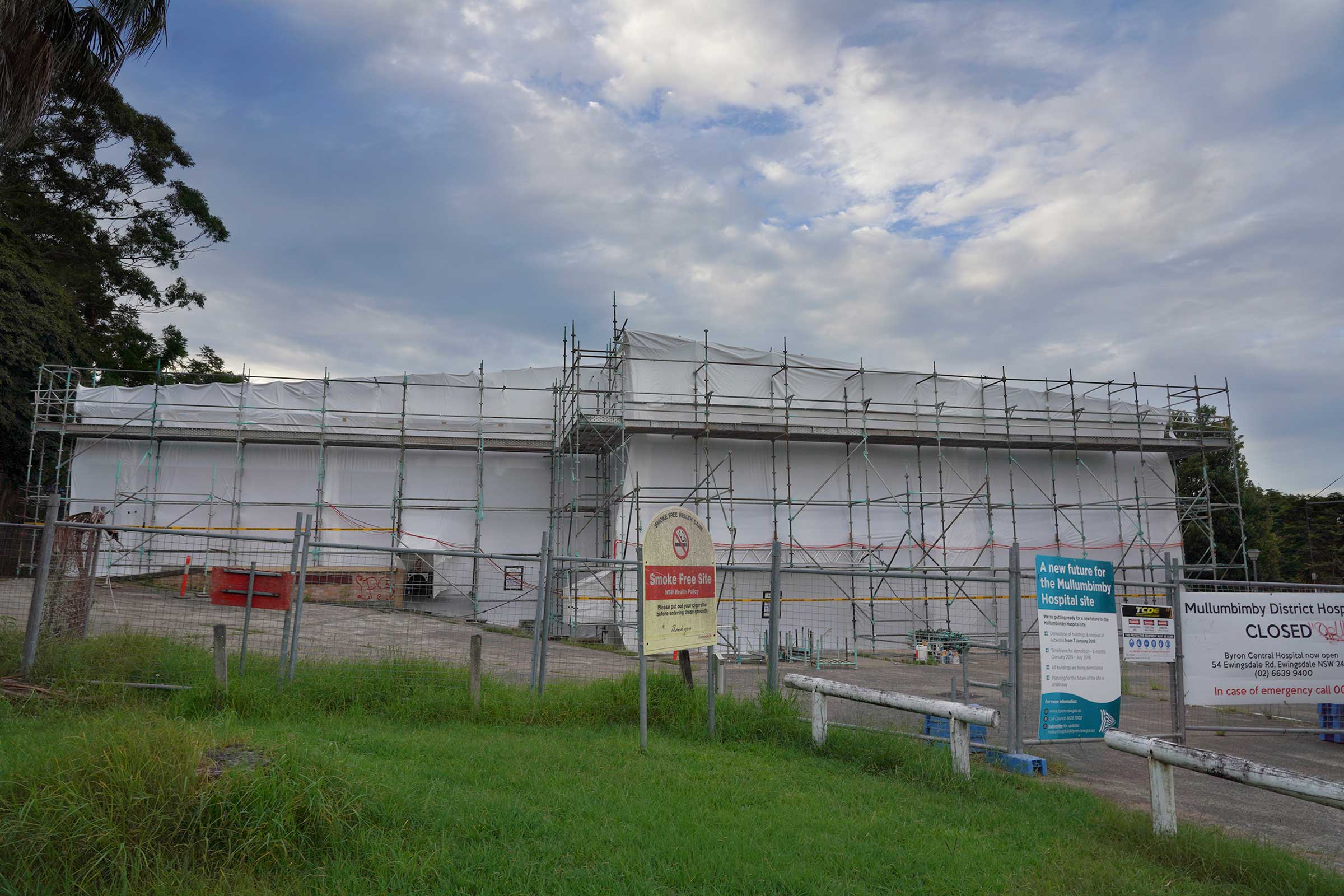 The discovery of further asbestos will mean remediation work on the Mullumbimby Hospital site will continue well into next year, say Council staff.
A press release says that an additional $1.5 million will be needed to complete the work.
Staff say, 'Ongoing problems with asbestos contamination on the site have considerably slowed plans for the redevelopment of the 4.4 hectare parcel of land that Council bought from NSW Health for $1 in 2018'.
It was expected this would take 12 months to finish but further deposits of asbestos were found, say staff.
'Specialised consultants have been working on plans to contain and cap contaminated parts of the site along with an environmental management plan, which will guide any future development of the site'.
Asbestos problem
Phil Holloway, Director Infrastructure Services, said, 'No one was aware of the extent of the problem beyond the footprint of that building', Mr Holloway said.
'A Remediation Action Plan for the remainder of the works has been accepted by the NSW Environment Protection Authority (EPA) accredited site auditor, and Council will now prepare a tender to complete this work.
'In keeping with the recommendations of the Mullumbimby Hospital Site Project Reference Group, it remains Council's aim that the property is developed to include a range of housing and some community uses.'