So, NSW Magistrate Teresa O'Sullivan was brought to tears when hearing from the family in the inquest into the tragic mystery of missing Theo Hayez.
They gave evidence of what a wonderful young man he was, the future foreseen, and the terrible hole left in their hearts.
I heard some legal practitioners tut-tutting and frowning and finger-pointing about professionalism and objectivity, critical of these tears, this supposed breach of protocol. What rubbish. 
I cried too in a coronial matter. It was an inquest prior to smartphones (yes, children, there really was such a time) into the death of an 18-month-old, and the finding was Sudden Infant Death Syndrome (SIDS) – in those days still termed 'cot death'.
Really what that means is 'who the hell knows why' – some babies just die.
Interestingly, the rate of SIDS in Australia has massively declined from 32 per 100,000 in 2009 to 6 per 100,000 currently.
The sweet teenage First Nations couple in my case were not to blame in any way.
They held hands quietly sobbing as I handed down my finding, and as best I could passed on my commiserations.
As was my custom, I broke with tradition and went down into the gallery where we shared a hug.
The father held on to me and his Aboriginal Legal Service lawyer like we could somehow bring his baby back.
I returned to the bench, already close to tears, and as always asked if the family wanted to say anything or had any question before I closed the coronial proceedings.
The young woman raised her hand, like the school kid she not-long was, and asked 'Please sir, could we have the photos'?
I looked at the photos, of their dim apartment, with only a mattress and a few toys, frayed carpet and frayed blinds and frayed sheets and blankets.
There were photos of the parents taken by the police at the scene, with shock, horror and despair eking from their eyes.
I looked at the photos of their dead baby, naked and alone, blue and white and red and purple.
Eyes open, and dull and nothing.
A photo of a dead child is not a sight for the faint-hearted. Livor mortis, the pooling of blood to the lower portions, is macabre and disturbing.
'Of course you can have the photos' I said, 'but they are really confronting, and they don't look like your little boy at all. Perhaps I could give them to your lawyer, and he could go through them with the social worker and you?'
Curious, I asked why they wanted the photos. The answer cut me to the heart: 
'Because they will be the only photos we've got'. 
Silence.
I thought of my own children, and the piles of albums of photos and memories we had kept, and how grateful I was.
Overwhelmed by sorrow
I was overwhelmed by sorrow that these hollow, ghastly, cold, pre-autopsy photos would be the only ones these loving, innocent, damaged parents would have to remember their only child.
And the tears flowed, tears of sorrow and of anger and of injustice.
I cry remembering and writing these words now.
But so what? I was human showing human feeling, just like the current State Coroner.
And I think me being moved was appreciated by that couple and also by Theo's family.
I reckon people want judicial officers that are human and shed the false pretence of abject objectivity.
You can be a real person and a professional. Indeed, I rather fancy that parties to proceedings would be relieved to be judged by a soul that bleeds rather than an automaton that masks.
It is time we cut the bullshit that judicial officers have no feelings, and just 'apply the law'.
They do so much more than that. And if that means wearing your heart upon your sleeve, and shedding the odd tear with families, then so be it.
Our justice system is all the better for it. 
I had an English teacher once who cried while reading poetry to the class – valé Mrs Forbes – and that changed my life.
I got that these were not just words, they were the product of emotion, and so I read poetry almost daily.
So now we await the outcome of Theo's inquest, heartened by the knowledge that the presiding judicial officer really cares and feels for this family.
As does this community – rarely have I been so proud of us as we scoured bush, put up signs, and welcomed the family into our crazy sub tropical fold.
Perhaps one day we will have courtrooms where laughter and crying and raw emotion is permissible.
As Khalil Gibran wrote:
'Keep me away from the wisdom which does not cry, the philosophy which does not laugh and the greatness which does not bow down before children'
May the critics be silenced and shamed for the backward-thinking traditionalists they are.
---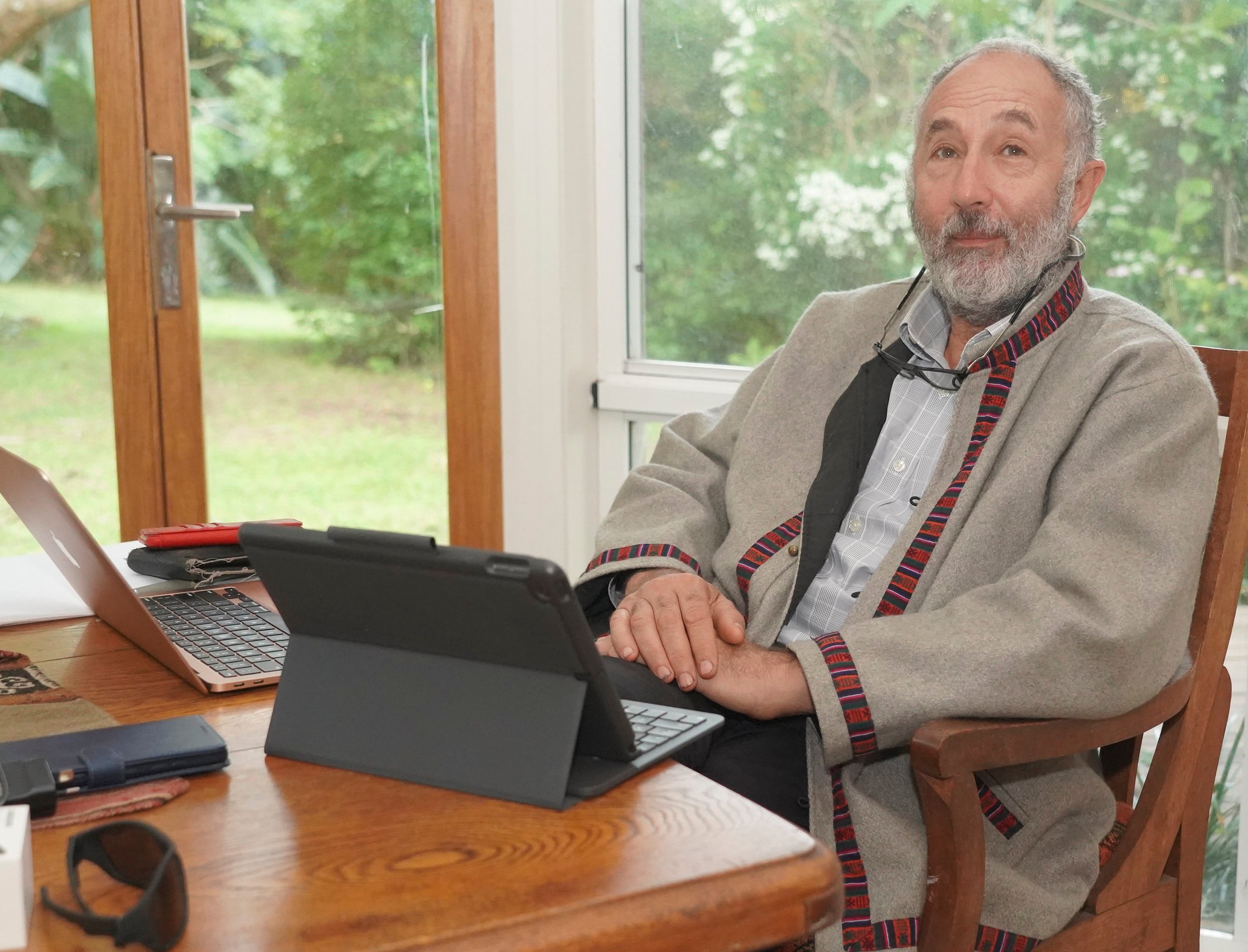 David Heilpern is a retired magistrate, author of For Fear of Favour: Sexual Assault of Young Prisoners, and has been a strong advocate of law reform and civic rights throughout his career.
In 1998, he became one of the youngest magistrates in NSW.