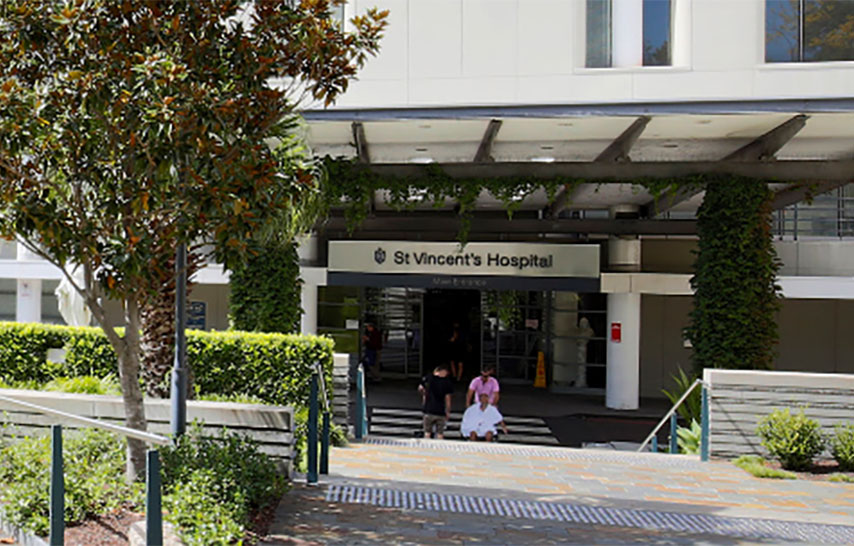 In what might become the St Vincent's Hospital super spreader bungle, the hospital's second series of false-negative COVID-19 results in the space of two days, has come to light.
On Boxing Day St Vincent's pathology service SydPath were letting people know that they may have received a false negative and soon after sent out positive test results.
To date, almost 1,500 people who had been tested between December 22 and 24, received a text message saying they were COVID-19 positive after previously having been told they were negative.
SydPath Pathology posted comments on the St Vincent's website saying that owing to a clerical issue, they inadvertently sent a number of negative COVID-19 test results to people who had tested positive. 'If you received this text message from SydPath, you may have been impacted. If you received this text message, you must isolate or go back into isolation until you receive an updated and corrected result.'
Emergency response team to rectify the issue
SydPath says they have established an emergency response team to rectify the issue as soon as possible. This includes identifying all those who have been impacted by this event, contacting them as soon as possible, and sending them their corrected and updated test results.
SydPath said a number of people may have been impacted, including those who attended any of the SydPath testing clinics, including Merrylands, Fairfield, Rushcutters, Bondi, Carlingford, Moree and East Sydney, who were tested on 22 December 2021, 23 December 2021 and 24 December, 2021.
People who received the news were also advised to notify anyone they had been in close contact with to get a COVID-19 test and isolate, whether they have symptoms or not.
Most were also advised that owing to a myriad of scenarios regarding work and travel, and those who may have visited high-risk venues like hospitals, residential aged care facilities, correctional and detention facilities and more, that NSW Health would be in contact.
Inadvertently

exposing loved ones
The questions of people inadvertently exposing loved ones and the possibility of priority testing was met with the response that SydPath could not provide priority testing. 'Please advise anyone you have been in close contact with to get a test at their nearest testing centre. You can find your closest testing centre on the ministry of health website. This should be done on day 2 (where day 0 is the day they were in contact with you).
'If anyone else who you have been around is concerned, they should have a PCR test or rapid antigen test.'
---
Recent stories, information and updates regarding COVID-19