Following the election of Michael Lyon as Mayor of Byron Shire Council on Monday the results are now in for the eight council members positions.
The first five candidates were elected, listed in the order they were listed on the ballot paper, were Greens Duncan Dey, Independent Cate Coorey, Independent Mark Swivel, Independent Sama Balson and Labor's Asren Pugh.
'This is going to be an interesting council with lots of people and ideas to thrash out in the chamber,' Mr Dey told The Echo.
I'm looking forward to working with Sarah to keep the Green flag flying.'
'This was a chance for the community to vote for real change and I am devastated. The community needs people like Fran Hart on council but they won't have Fran Hart,' said Mr Swivel.
'The politicisation of the vaccination issue was a disgrace and a matter of shame and one day I hope a matter of regret.'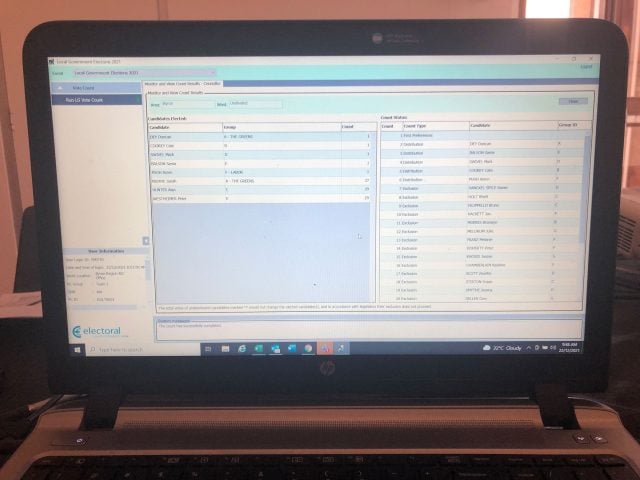 Ms Balson told The Echo 'I'm thrilled to be elected and it shows that the votes of the people mean we can really drive change across the line and get outcomes for the community.'
The sixth seat was taken by incumbent councillor Greens Sarah Ndiaye who said a 'big congratulations to all successful and unsuccessful candidates over the long and challenging campaign.
'I think we've got a fantastic council and it reflects the community really well. It is a short term with a lot to do and I hope we can all work together to achieve the things we need to for our community.'
The final two positions went to incumbent Conservative councillor Alan Hunter and Peter Westheimer from Byron Independents who will be having his second time around on council.
'I'm really excited and privileged at having won the chance at helping steer the Shire through these challenging and exciting times,' he told The Echo.
'I am really looking forward to the collaboration with a what I think are a really talented ad passionate group of councillors.