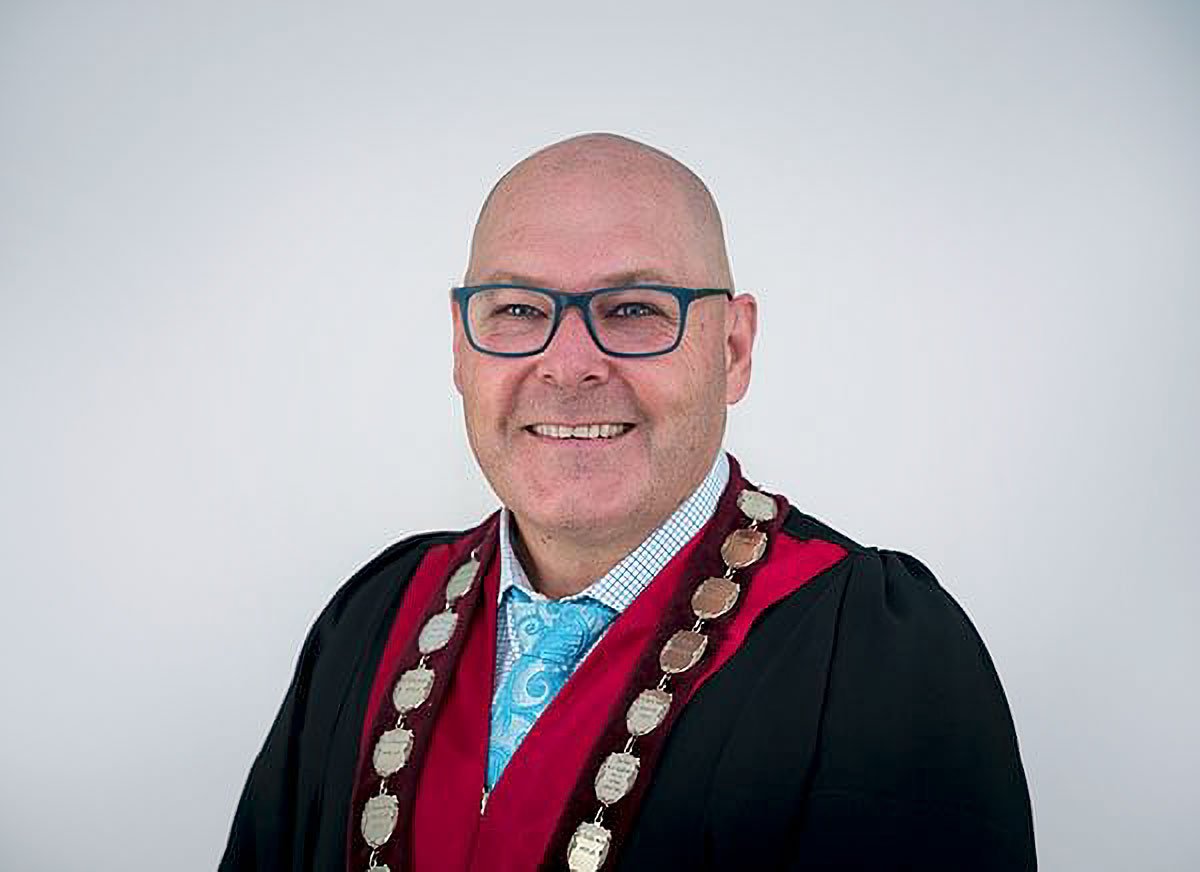 On Tuesday, Lismore City Council GM Michael Donnelly facilitated the swearing-in of the new Mayor and ten Councillors in the chambers at Goonellabah.
One by one the Mayor and each Councillor spoke the oath or affirmation:
'I solemnly and sincerely declare and affirm that I will undertake the duties of the office of councillor in the best interests of the people of the Lismore local government area, and the Lismore city council, and that I will faithfully and impartially carry out the functions, Powers Authorities and discretions vested in me under the Local Government Act 1993 or any other act to the best of my ability and judgement.'
One of the expectations on Councillors is that they will sit on committees and panels through the LGA.
Cr Vanessa Ekins said that there are a lot of council committees and she would encourage Councillors to nominate for as many as they like. 'Committees are a really important way of facilitating community engagement with what Council does.
'You can see by the range of the committee's how many functions Council performs, and it's a really good way of getting feedback from the community and providing information to the community about what Council's role is and how they can have an impact on decisions.
Cr Ekins said she is on six committees. 'They are a great way to engage the community.'
Committees and panels
Aboriginal Advisory Group:
Cr Steve Krieg, Cr Elly Bird, Cr Vanessa Ekins and Cr Big Rob
Access and Inclusion Advisory Group:
Cr Vanessa Ekins and Cr Big Rob
Arts Northern Rivers:
Cr Bird
Audit, Risk & Improvement Committee:
Cr Andrew Bing and Cr Peter Colby
District Bushfire Management Committee:
Cr Elly Bird
General Manager's Performance Review Committee:
Cr Steve Krieg, Cr Peter Colby and Cr Andrew Gordon
Lismore Floodplain Management Committee:
Cr Elly Bird, Cr Vanessa Ekins, Cr Electra Jensen and Cr Big Rob
Nimbin Advisory Group:
Cr Steve Krieg
NORPA Cultural Alliance:
Cr Peter Colby, Cr Vanessa Ekins and Cr Jeri Hall
Northern Rivers Joint Organisation:
Cr Steve Krieg
Northern Regional Planning Panel:
No one as yet
NSW Rural Fire Service Zone Liaison Committee:
Cr Elly Bird
Richmond River Historical Society Committee:
Cr Darlene Cook
Richmond Tweed Regional Library:
Cr Peter Colby, Cr Darlene Cook and Cr Elly Bird (alternate)
Rous County Council:
Cr Andrew Gordon and Cr Big Rob
Sister City Advisory Panel:
Cr Andrew Bing and Cr Vanessa Ekins
Social Justice & Crime Prevention Committee:
No one as yet
Traffic Advisory Group:
Cr Jeri Hall