Queensland Premier Annastacia Palaszczuk announced today (Thursday, 13 January) that the Queensland NSW border would no longer require a border pass or a negative rapid antigen test (RAT) from 1am 15 January to domestically cross 'into Queensland, either by our road or by air'.
The announcement comes as Queensland approaches the 90 per cent double vaccination for residents aged over 16 years target. The current double vaccination rate stands at 88 per cent.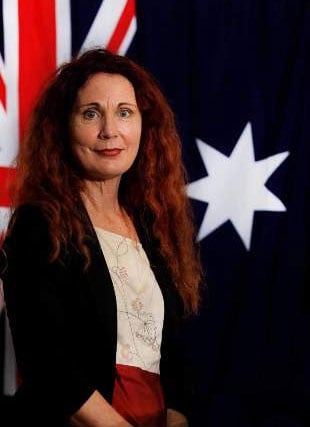 Newly re-elected Mayor of Tweed Shire Chris Cherry has welcomed today's announcement by the Queensland Government to open its domestic borders from Saturday.
Councillor Cherry said the news would be a welcome relief for residents, families and small businesses of the Tweed and wider border communities who are doing it so tough at present.
'The past 2 years have been incredibly difficult for all people across much of Australia, and particularly here on the NSW-QLD border where our communities are so interwoven,' Cr Cherry said.
'We are relieved the border will finally come down so our residents, families and small businesses, who have suffered so much under the lengthy border restrictions, will have one less stress to worry about while they grapple with the rising COVID-19 outbreak which is currently sweeping across our community.
'We thank everyone for their patience and perseverance while we work through these difficult times together and are grateful we no longer have to worry about crossing the border from Saturday.'
Cr Cherry paid special thanks to NSW Cross Border Commissioner James McTavish and his team, for their tireless advocacy on border issues and his willingness to work with herself and other members of the bipartisan Cross Border Taskforce over recent months.
Comprised of members from both the NSW and Queensland Parliaments, the taskforce met regularly since mid-2021 to advocate on behalf of the border community.
Members on the Taskforce included Tweed MP Geoff Provest (Nationals), Lismore MP Janelle Saffin (Labor), Ballina MP Tamara Smith (Greens), NSW MLC Catherine Cusack (Liberal), Currumbin MP Laura Gerber (QLD Liberal National Party), Burleigh MP Michael Hart (QLD Liberal National Party) and Mayor of Tweed Shire, Chris Cherry (independent).
'Setting partisan politics aside, the Taskforce issued public statements and lobbied behind the scenes towards better outcomes for residents of the border communities on issues including border passes, a border bubble, a regional roadmap to recovery, public health order breaches and vaccine mandates,' said Cr Cherry.