As you've no doubt heard, people in NSW are now allowed to test themselves for COVID-19 using a rapid antigen test (RAT), rather than lining up at a testing centre.
There's just one problem: no one has any RATs.
The State Government's new policy of requiring people to test themselves and register with Service NSW if they are positive is being significantly undermined by the critical shortage of testing kits. 
This has effectively placed local pharmacies at the front line of the current health crisis – a job they were neither properly prepared for, nor adequately equipped to undertake. 
The pharmacies, and the service stations that also stock RATs, are being inundated with calls from locals seeking the elusive kits.
Many of the calls and posts are from people becoming increasingly desperate for a test, so that they can undertake essential travel, or make critical decisions about work and caring for loved ones.
When local pharmacies and service stations do receive a delivery of RATs, they invariably sell out within hours.
Many pharmacies and service stations have stopped telling people when their orders are due, and most have taken to rationing the kits out in a bid to stop people from stockpiling or buying scores of kits for their family and friends.
'Pretty much every call we're getting at the moment is from someone wanting a RAT,' a staff member at a local pharmacist said.
For a while, the Fever Clinic at Byron Hospital was providing people with single tests upon request, but, at the time of writing, it too had run out.  
Local Facebook pages are awash with posts from people seeking RATs or information about where they can be purchased. This is helping locals to find tests when chemists and other providers eventually receive them.
However, demand is invariably exceeding supply.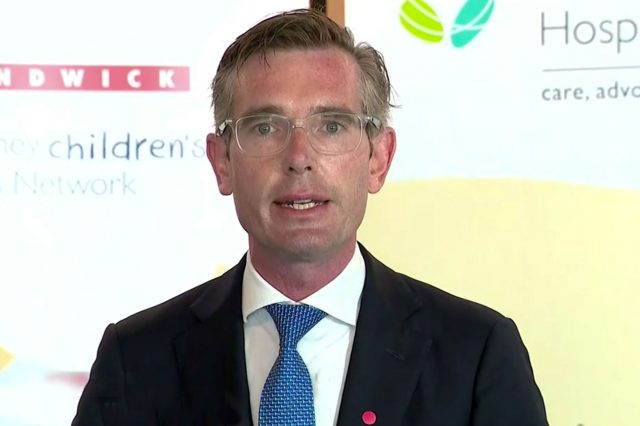 Premier's promise 
NSW Premier Dominic Perrottet said he had doubled the number of rapid antigen tests the government has ordered, from 50 million to 100 million.
Mr Perrottet said the allocation of the tests would be focused on the State's most vulnerable. But there was no indication as to when the tests would arrive.
Meanwhile, the Prime Minister, Scott Morrison, has rejected calls for the tests to be free, as they are in other countries, such as the UK and US. He said last week he would not 'undercut' businesses who sold them, such as Chemist Warehouse and Harvey Norman.
According to Brisbane Times from December 20, 2021, the 'only Queensland company manufacturing rapid antigen test kits cannot respond to the domestic shortage until mid-2022, despite being taxpayer-funded'.
'More than 100,000 kits are made every day at Ellume's Brisbane factory, with all currently exported to the US'.
AMA warning
The Australian Medical Association (AMA) say they told the Federal Health Department last September that the country needed to ensure it had enough tests, but that request was ignored by the Liberal-Nationals government.