Will the Sleeping Lizard be stolen by white fellas – again?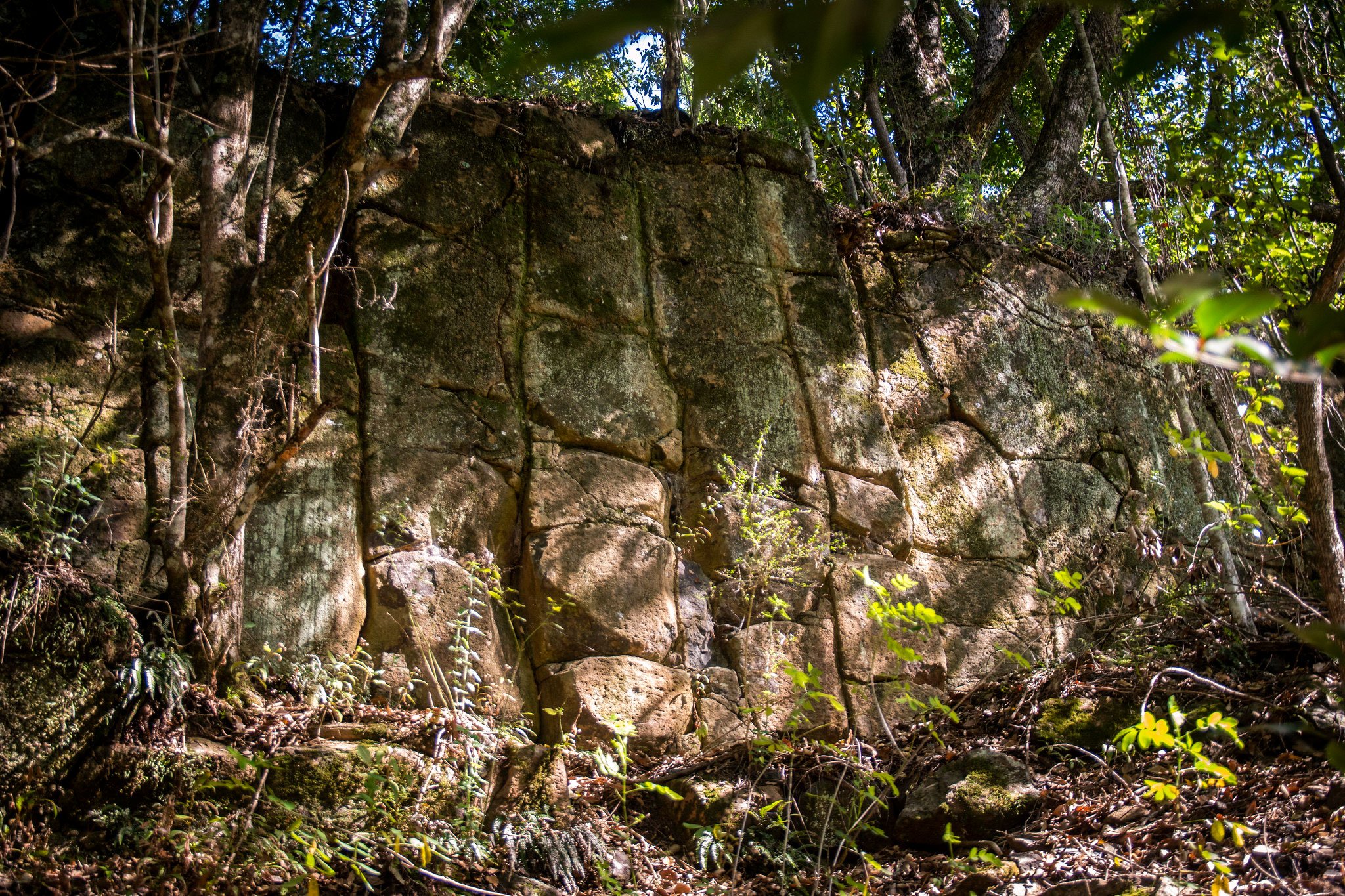 At the first ordinary meeting of the new Lismore City Council, Councillor Big Rob has lodged a motion to halt the hand back of significant cultural and environmental land to the Widjabal Wia-bal people.
Last July's historic vote by Lismore City Council, to pass a motion to hand back Banyam Baigham – Sleeping Lizard, known as the North Lismore Plateau, to the Traditional Custodians, was an emotional day for both Indigenous and non-indigenous people.
Former Lismore Mayor and current Councillor Vanessa Ekins, said that Lismore Council emerged as a leader in walking with local Aboriginal community. 'We announced the hand back of 35 hectares of land including numerous sacred sites and important environmental zones on land adjoining the controversial North Lismore Plateau Development,' she said.
But will Council vote to take the land back again?
Outrageous to renege on a promise
Cr Ekins is outraged by the proposed motion, which will be debated at next Tuesday's Council Meeting. 'It is outrageous that Councillors would even consider reneging on our promise to hand the land back,' she said. 'Adopting this motion would set us back years, seriously damaging Lismore City Council's credibility and fracturing important relationships between Council and the Widjabal Wia-bal people.'
Cr Ekins says that Cr Big Rob's motion suggests that a portion of the land be sold for development. 'But this makes no economic sense. The cost of providing road, water and sewer infrastructure would far outweigh any gains.'
Widjabal Wia-bal representatives say that Council going back on their word is destructive, and request that Lismore City Council continue to walk with them, strengthen discussion and heal past wrongs. 'How is Lismore City Council going to show leadership with broken promises?' said a representative.
A deep connection to Widjabal Wia-bal people
Bundjalung elder, Uncle Mickey Ryan said the land has a deep connection to his people. 'There is no question the land to be handed back has been identified as containing some of the most significant and sacred sites within the Bundjalung nation.
'The hand back is a very big step by our community for justice and reconciliation, for all of us, Aboriginal and non-Indigenous alike.'
Councillor Ekins is calling on supporters of the historic hand back decision to let their Councillors know that a promise to the Widjabal Wia-bal people has been made. 'We must honour that promise,' she said.
Hand back is significant and important
'The hand back is too significant and important to Lismore. There is a legitimate expectation by the Widjabal Wia-bal people and the broader community, that the handover of this land will happen,' said Cr Ekins.
Cr Ekins is urging people to email and phone Lismore City Councillors. 'Make your feelings known.'
Contact details for all new Councillors are here https://lismore.nsw.gov.au/your-councillors-at-work-information.
A gathering is being held outside the Council Chambers next Tuesday, February 8 at 5pm, prior to the Council meeting where the motion will be debated.