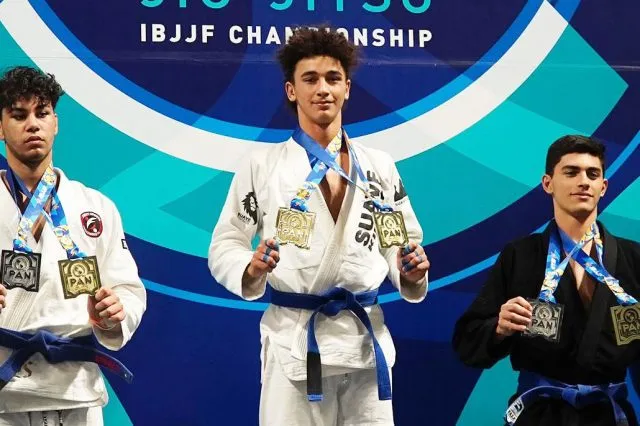 Ross Kendall
Byron Bay Jiu Jitsu athlete, Chilli Harel has just won double gold, the highest achievement possible in a major competition, at the International Brazilian Jiu Jitsu Pan American Championship held in Florida, USA last week.
The Pan American Championship is one of two major tournaments in the world and attracts some of the world's best competitors.
The Byron Bay team of Chilli Harel and Thalison Soares, flew out to Florida to compete at Pan Ams 2022. It was Chilli's first major international event as a juvenile competitor.
Chilli won gold in his weight division as well as gold in the open-weight division, placing him as the current number-one ranked juvenile in the world.
Thalison Soares, head instructor at The Academy Byron Bay, and multiple times world champion himself, also competed in the adult black belt division and took the silver medal after a very close final match.
'This is an amazing achievement for Australia and more so for Byron Bay; two golds and a silver for two competitors on the world stage,' Raz Harel said.
Next stop for the team is the World Championship in California in June.