Candidates for the federal seat of Richmond on the Northern Rivers say they're looking forward to hearing more about Ballina Mayor Sharon Cadwallader's 'strong plan' for her shire.
The interest comes after Nationals member Kimberly Hone used the term in local election campaign advertising last week, alongside a photograph of herself with Cr Cadwallader and federal agriculture minister David Littleproud.
Ms Hone was quoted saying she loved Cr Cadwallader's 'strong plan' for the Ballina Shire, before explaining to The Echo a 'vision' delivering better services, safer roads and ratepayer value for money.
Cr Cadwallader later said she was a true independent and wasn't aware her photo was going to be published in Ms Hone's campaign ad.
The mayor said she was prepared to work with 'whoever's elected and whoever is out there', but would be swayed by candidates' positions on regional water security.
Richmond incumbent wary of independent ties to The Nationals
Cr Cadwallader's 'strong plan' has sparked interest from other federal candidates, who mostly say they haven't yet had a chance to discuss it with the Ballina mayor.
The incumbent member for Richmond, Labor's Justine Elliot, said while she hadn't yet discussed the plan with Cr Cadwallader, she'd kept in regular contact with the mayor, particularly throughout the floods.
But Ms Elliot was wary of Cr Cadwallader's claim to independence from party politics.
'We see a lot of supposed independent candidates appearing in Nationals campaigning,' the Labor member told The Echo on Thursday, 'Alan Hunter appears also in some of Kimberly Hone's advertising'.
Mr Hunter is nominally an independent member of the Byron Shire Council but openly declared his Nationals party membership during his mayoral campaign last year.
The Nationals had refused to publicly endorse any council candidates in New South Wales.
Independent Richmond candidate to meet with Ballina mayor
Independent Richmond candidate David Warth said earlier this week he'd be talking with all the mayors in the electorate.
By lunchtime Tuesday, Mr Warth confirmed he'd arranged to meet with Cr Cadwallader on 20 April 'to have a full discussion about the Strong Plan for Ballina and the way forward for the Richmond electorate'.
'I believe strongly that the Northern Rivers area is one of the best places in the world to live,' Mr Warth wrote to The Echo, 'I want to create opportunities, services and a healthy environment that will provide for us and future generations'.
Tweed mayor keen to maintain independent image
Nathan Jones is also running as an independent candidate for the seat of Richmond.
'I have not spoken to any councillor or mayor of Tweed, Byron or Ballina,' Mr Jones told The Echo.
Mr Jones said he didn't know what the 'strong plan for the Ballina shire was but was 'keen to find out', leaving Cr Cadwallader with a chance to meet another federal candidate.
Most of the local council's budgets were 'blown to pieces' thanks to the recent natural disasters, Mr Jones said.
'Roads repair is up by tens of millions and could take years and only about 80% will be funded by federal and state governments,' he said.
'Our federation is so confusing on who is responsible for funding what and under what circumstances etc.'
Speaking of election campaign ads, Mr Jones said he had a photo with the Tweed mayor but hadn't decided if he would use it in his campaign.
Tweed Mayor Chris Cherry, an independent, told The Echo she would want her permission sought for any photos of her to be used in election campaign ads.
Cr Cherry expressed sympathy for Cr Cadwallader, saying she'd hate for her photo to be used in the same way Ms Hone used the Ballina mayor's.
'As an independent you don't want to be associated with any particular party,' Cr Cherry said.
Byron mayor declares federal voting intentions: The Greens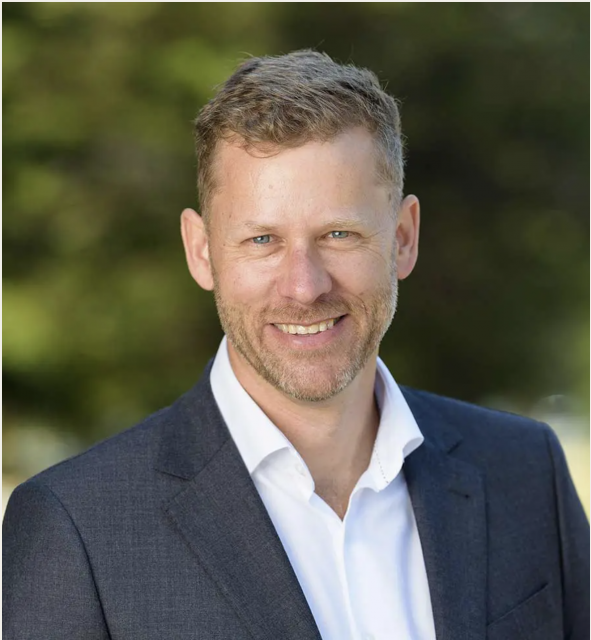 The Echo asked the only other mayor within the Richmond electorate, Byron Shire Councillor Michael Lyon, if he would agree to be pictured in federal candidate campaign ads.
Cr Lyon is a former member of The Greens and said as an independent he wouldn't agree to the photos but was happy to publicly declare his support for The Greens in the federal election.
'I was really impressed with [Greens leader] Adam Bandt at the National Press Club,' Cr Lyon told The Echo on Thursday.
'As much as I respect Justine Elliot, federal politics for me is bigger than the person and it's about the policies,' Cr Lyon said.
'We've gotta move away from coal and gas.'
IMO candidate says she's 'working with all councils'
Monica Shepherd is representing the Informed Medical Options Party for Richmond but said she hadn't yet taken photos for her campaign.
Ms Shepherd said she was working with all councils, including Tweed and Byron.
'I stand with Ballina both now and ongoing,' Ms Shepherd wrote to The Echo.
'Ballina has always welcomed me with open arms and is a gem of a suburb,' she said.
'Ballina has the potential to continue to be a stronghold in Northern Rivers with the right support.'