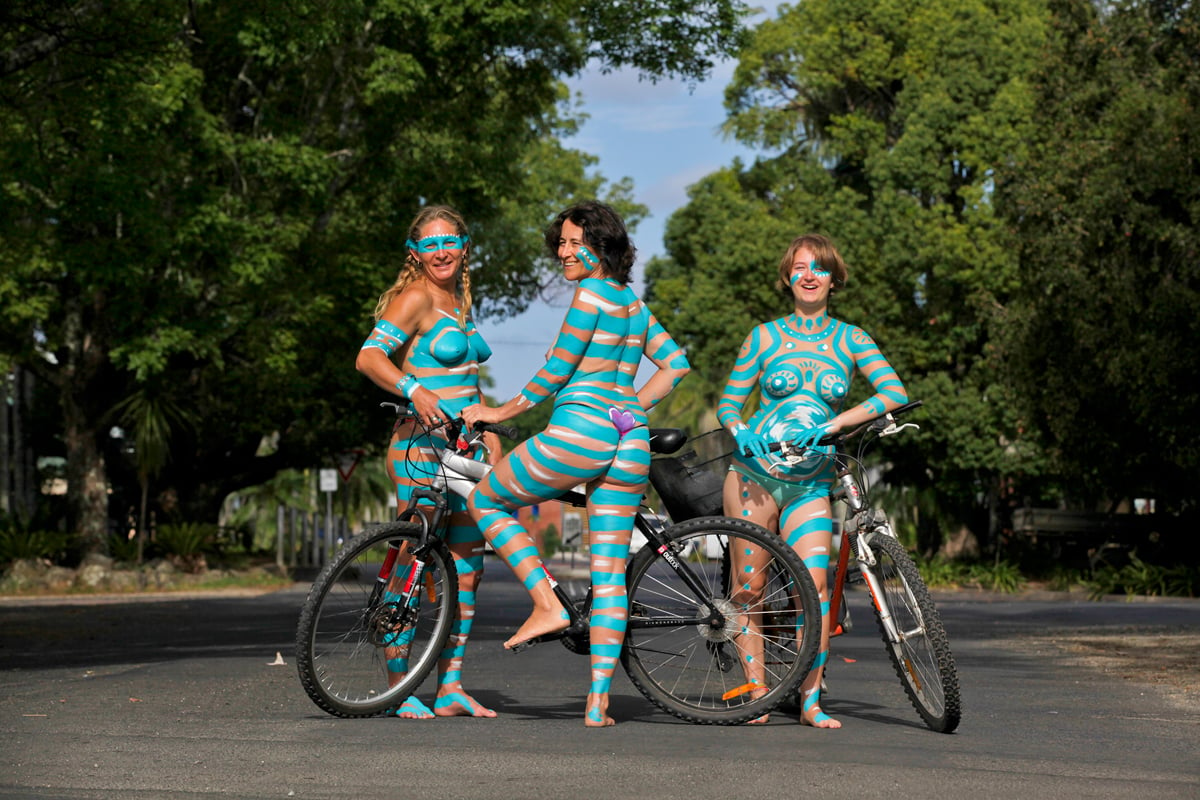 Since 2003 people have been riding their bikes in the nude to make a statement – at first for peace, then for the planet but these days it's more about cycling with a shift towards simplifying the message and focusing on cycling advocacy.
The World Naked Bike Ride (WNBR) is now an international clothing-optional bike ride (or skate) on human-powered transport to deliver a vision of a cleaner, safer, body-positive world.
On Sunday the Byron Bay event will begin at the Sandhills Reserve meeting at 1pm for ride start 3pm.