Harris Coffee has donated over $200,000 to the Rotary Club of Ballina-on-Richmond's Northern Rivers flood appeal, which now stands at $750,000.
Club President Col Lee said this 'enormous boost' has allowed the club to make a major difference to flood-affected people across the region.
Instrumental in organising the donation were Harris Coffee representatives Donna Mulholland and Virginia Marsh, who recently visited Ballina Shire to assist the Rotary Club with flood crisis voucher distributions. They were accompanied by Gabrielle Wisey from Lennox Head Boatie Boys.
Together with members of Rotary, they delivered $54,000 worth vouchers to residents of Wardell and East Wardell.
Supporting the place we call home
Virginia Marsh said, 'Harris is one of Australia's original coffee roasters, roasted locally in Sydney, and we are passionate about providing Australians with great coffee. Since 1883 we've been part of Australian communities not just serving great coffee but in supporting the people and the place that we call home. That's why through our Harris Coffee Fund we give back 1% of our annual turnover to support initiatives that Australians care about.
'Most recently we partnered with the Rotary Club of Ballina-on-Richmond for our Harris Recovery Project to donate $200,000 plus 1% of our annual turnover for 2022 to the many who have been severely impacted by the Northern Rivers Floods. We are proud of the work being done by Rotary and inspired by the community spirit within the area to make a difference".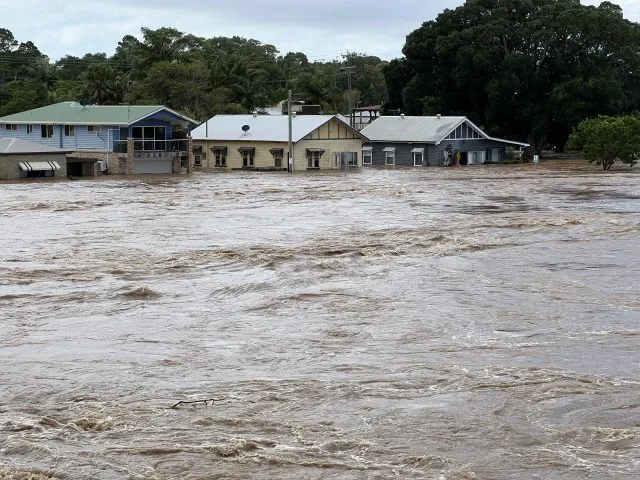 Donna Mullholland added, 'What an amazing, humbling experience being able to deliver vouchers to so many people who have suffered so much due to the floods.
'We are so grateful that we have been given this opportunity to realise that all the money we have donated to the Rotary Club of Ballina-on-Richmond Crisis Flood Appeal, every cent is being delivered by way of vouchers to where it is needed most'.
Col Lee expressed his sincere thanks on behalf of Rotary and the wider community. 'It's important that we never underestimate the incredible donation to our area made by Harris Coffee,' he said, 'as it has enabled the Rotary Club to provide far greater value donations to so many people whose lives have been changed forever.'