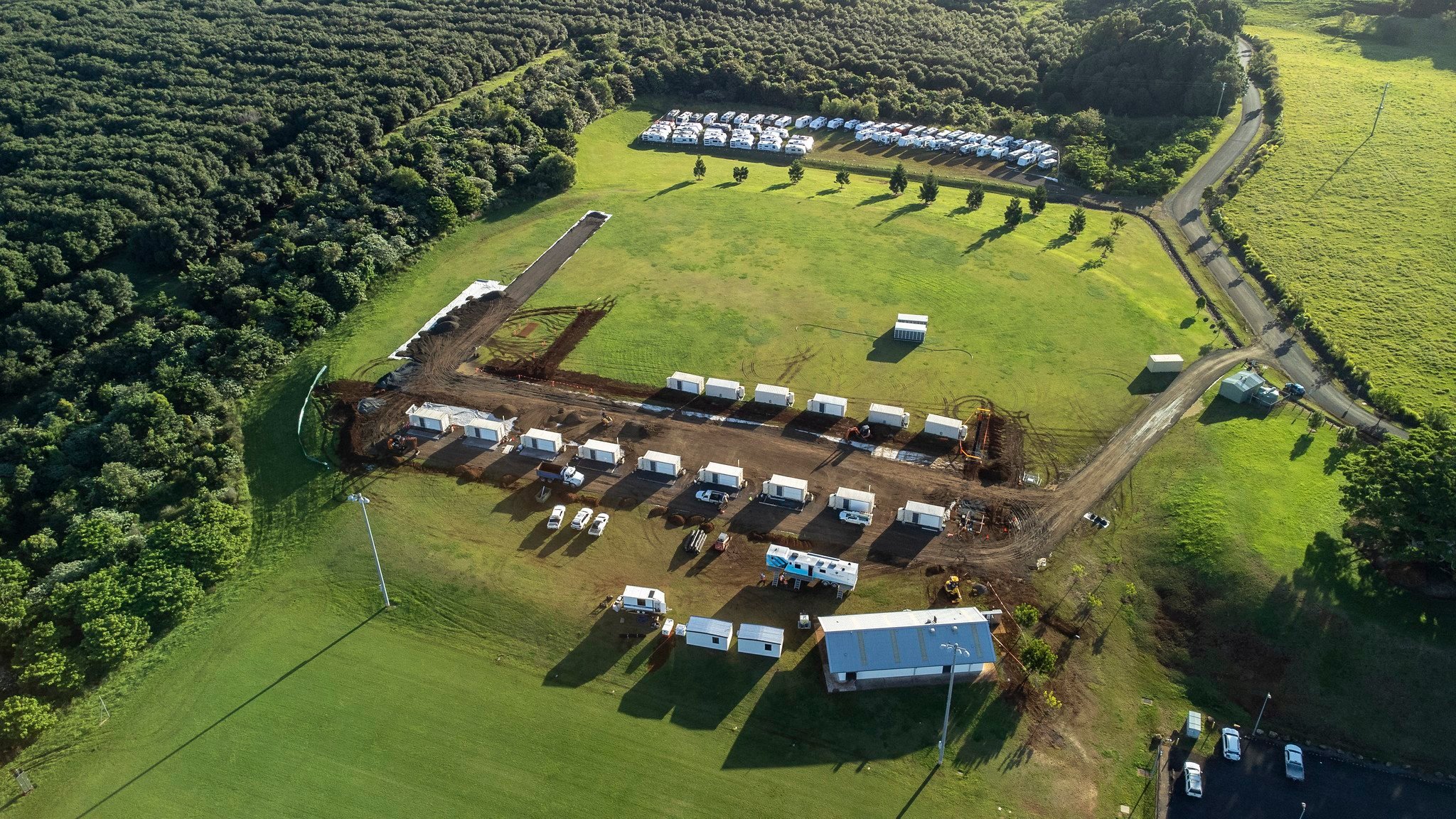 The New South Wales Government has just announced nine temporary accommodation sites across the Northern Rivers region to house flood-affected residents, with more to come.
The nine sites, which will be added to over the coming weeks, will have the capacity for around 800 temporary modular homes known as 'pods' and will be located at: Wollongbar Sports Fields, Wollongbar; adjacent to Tweed Holiday Parks, Pottsville North; Bath Street, Wardell; Park Street, Evans Head; Booyong Street, Evans Head; Alphadale Street, Lindendale; Southern Cross University, Lismore; The corner of Wagner and Uralba Streets, Woodburn; and Lismore Golf Course, East Lismore.
In addition to the first temporary housing site at Wollongbar Sports Fields, work has now commenced on a Crown Land site adjacent to the Tweed Holiday Parks at Pottsville North. This location will accommodate up to 55 caravans. 
Assisting around 25,000 households
Deputy Premier and Minister for Regional NSW Paul Toole said the NSW Government is focused on delivering flexible support to meet the needs of all residents impacted by the unprecedented flooding. 'We're committed to assisting around 25,000 households through our $350 million housing response including rental support, Disaster Relief Grants and the Back Home program,' said Mr Toole.
'We want to be able to get as many people as possible safely back into their own homes but we know for many people this is simply not an option.
Minister for Emergency Services and Resilience and Minister for Flood Recovery Steph Cooke said the NSW Government is working to deliver a range of housing solutions across the Northern Rivers region. 'The types of temporary accommodation now in production include caravans, Minderoo pods, self-contained studio homes and one, two or three-bedroom modular homes, ensuring that a range of family sizes can be accommodated.
Housing most pressing need
'Housing remains one of the most pressing needs for people in flood-affected communities and is why we're using all of the resources at our disposal to get people the help they need now and in the months to come.'
Ms Cooke said each site was identified in partnership with local councils. 'I'd like to particularly recognise Southern Cross University, who have been a fantastic partner for us, hosting our recovery centre, the recent flood inquiry public meeting and now a temporary accommodation site.'
Once site establishment work and the connection of utilities is complete, each site will be handed over to a community housing provider, who will allocate and manage the 'pods'. 
The Northern Rivers Reconstruction Corporation has been created and tasked with coordinating planning, rebuilding and construction work of essential services, infrastructure and housing beyond the immediate response and recovery phase.
Flood-affected community members seeking housing support are urged to contact Service NSW on 13 77 88, visit nsw.gov.au/floods or speak to Recovery Centre staff.