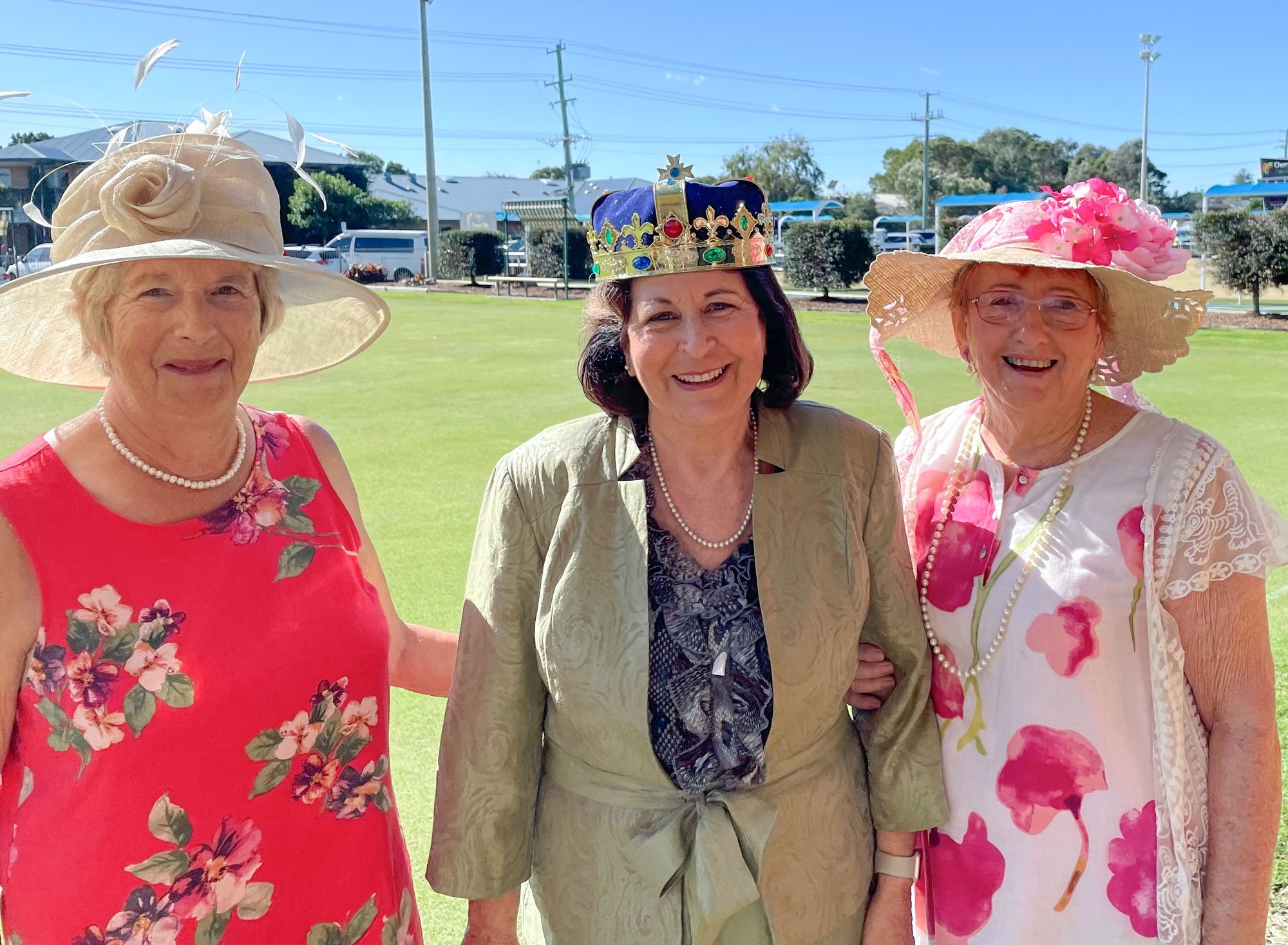 The Ballina Croquet held a Friendship Day on Saturday inviting players from across the Northern Rivers to the Ballina Clubhouse for a garden party to celebrate the Queen's Platinum Jubilee.
About 60 croquet players enjoyed a splendid afternoon and most were dressed up or in Union Jack colours of red, white and blue.
The event was also raising funds for the Cancer Council's Biggest Morning Tea.
Queen Sharon
Ballina Mayor Sharon Cadwallader was the guest of honour at the event and was a good sport wearing a crown while the players enjoyed a perfect English summer day on the greens.
A wonderful afternoon tea was supplied by the club and many prizes (but no Knighthoods) were awarded. The day concluded with a toast to the Queen who was unable to make it to Ballina as she already had another engagement in her diary.
There are two clubs that use the grounds – the Ballina Croquet Club play on Wednesdays, Fridays and Saturdays. Free coaching is available on Friday for new players. The Cherry Street Club plays on Tuesdays, Thursdays and Sundays.
On Mondays, the busy green-keepers maintain the lawns which are among the best in NSW.