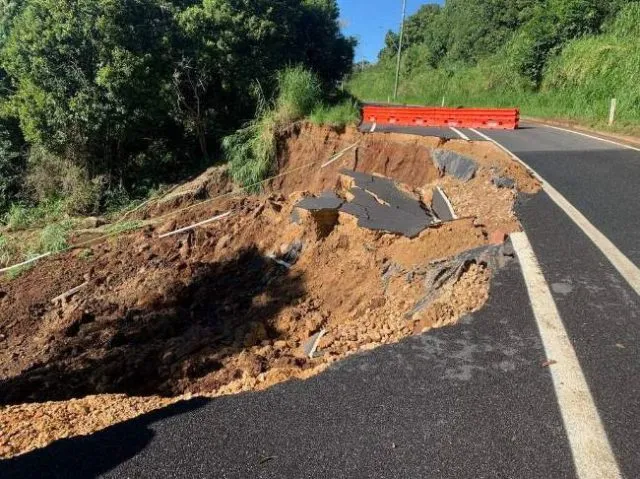 Were you affected by the recent flooding in Tweed Shire that devastated the Northern Rivers region? If the answer is 'yes' then tonight you have the opportunity to share your experiences and listen to others in a community forum tonight in Murwillumbah. 
Resilience NSW will lead the Tweed Shire Flood Community Forum in Murwillumbah, in collaboration with NSW State Emergency Services. 
Mayor of Tweed Shire Chris Cherry said Council welcomed the forum, which will be held at the Murwillumbah Services Club.
'This will be a safe and productive place for our community to share their experiences and feedback,' Cr Cherry said.
'If you were impacted, we absolutely encourage you to join the forum and share your story.'
NSW Parliamentary Secretary for Police and Emergency Services and Member for Tweed, Geoff Provest, said community feedback was important for future decision-making around preparing for severe weather events.
'These floods have been absolutely devastating for residents and business owners in the Tweed, and we know it will take many months and years to recover,' Mr Provest said.
'This will be an opportunity for the community to tell us their experiences and help inform future disaster response planning and preparedness for both Local Government and the NSW Government.'
Resilience NSW Commissioner Shane Fitzsimmons said the priority of this forum was to hear from flood-impacted residents firsthand.
'While we can't always prevent disaster, we can listen, learn from experiences, and ultimately become better prepared,' Mr Fitzsimmons said.
'These conversations will help us understand the areas where improvement is needed to respond to future severe weather events.'
The event will be chaired by Resilience NSW Executive Director of Local Coordination and Service Delivery Dominic Lane and NSW SES Superintendent Mark Elm.
The forum is open to all residents and will run from 6.30pm to 8.30pm on tonight, Thursday, 16 June.
The forum is separate from the independent 2022 Flood Inquiry and is designed specifically for community feedback.