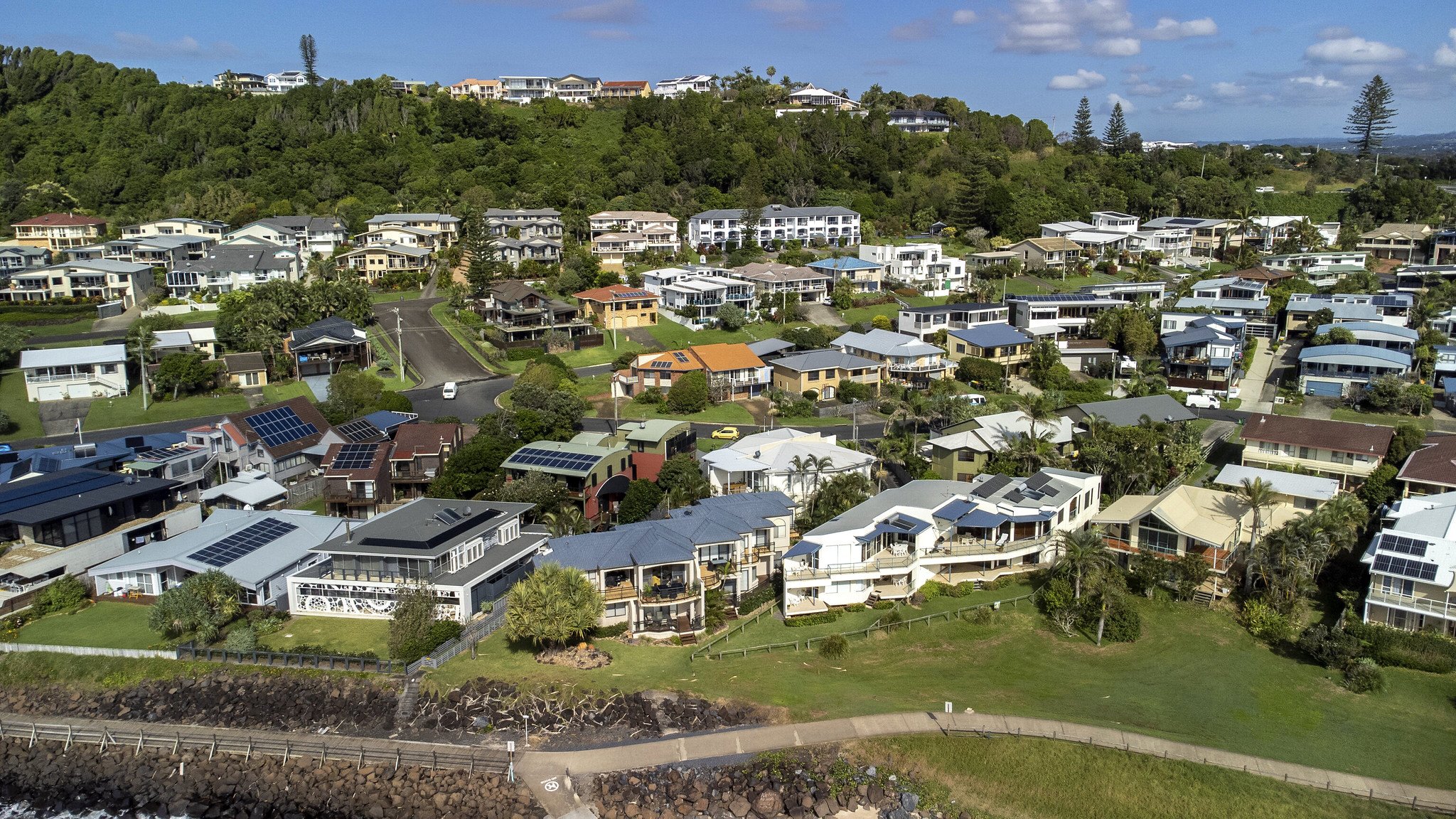 Ballina Council staff have delivered a report about short term letting issues in the area, as a severe housing shortage continues to bite across the Northern Rivers.
While AirBNB is not the only company involved with the local STRA market, they hold the lion's share of listings, and provide publicly accessible data, which was used by staff to help create the report.
As of March 2022, 3.4% of the total housing stock in Ballina Shire was being used for AirBNB listings, an increase of 250% in five years. 92.5% of these listings are available to rent as entire homes/apartments.
The highest concentration of short term rental accommodations across the area is in Lennox Head.
Effects on the long term rental market
As of June 2022, there were 45 properties available to rent within the Ballina postcode, including apartments and houses, for an average weekly rent of $740.
Eleven properties were available in Lennox, with 17 properties available in the 2477 postcode.
The new report says this equates to only 0.3% of the shire's total dwellings.
SQM research confirms a very low rental vacancy in March 2022, also of just 0.3% (compared to a 3.1% vacancy rate in July 2011).
While STRA is not the only factor, the report says there is no affordable rental accommodation in Ballina Shire for households at the median household income of $74,000 per year. The whole shire is mapped as 'severely unaffordable'.
Incomes need to rise to $125,000 before the whole shire slips back into the 'affordable' range.
What can be done?
The report shows that the NSW government's enthusiasm for companies like AirBNB continues to work against long term renters in favour of tourists (and the residents who host them).
Attempts to limit short term stay days, police existing limits and give local councils more control over the issue continue to hit brick walls at a planning level.
In Ballina, current legislation says that use of a dwelling for non-hosted STRA is exempt development for a maximum of 180 days per year. Any period of 21 consecutive days or more where the accommodation is provided to the same occupants is not counted in the 180 day allowance.
There are statistical gaps between the number of properties registered for STRA on the NSW government's planning portal, and the number listed on AirBNB and other sites, but no apparent compliance monitoring.
Not as bad as Byron
In terms of numbers, Ballina Shire has a long way to go to reach the level of short term stay accommodation in neighbouring Byron Bay (where it accounts for about about 35% of total housing stock). There are also far fewer complaints.
However, the housing situation across the region has become more acute since the floods, and the trends towards fewer long term rentals and more STRA are clear, with predictable negative effects for those who aren't profiting from the situation.
NSW Planning has made some noises about making special rules for Byron Bay because of its 'unique and exceptional circumstances', with a new proposal to go on public exhibition soon, but there's been no sign yet of any support at a state level for the Northern Rivers Joint Organisation's call for a pause on STRA across the region, while a social impact assessment is undertaken.
Attempts by Tweed Shire Council for special treatment 'in light of the current housing crisis we are facing in the Tweed Shire and across the North Coast' have also fallen on deaf ears so far.
Even Randwick Council in Sydney have been blocked in their attempt to reduce 180 day non-hosted STRA limits to 90 days.
International responses
The new report shows that NSW is an outlier in terms of local government regulation of short term letting, with much tighter day limits in cities including Amsterdam, Barcelona, Berlin, Paris, San Francisco, New York, Vienna, Queenstown and London.
It also appears that significant resources need to deployed to police restrictions in many of these cities, out of reach for typically cash-strapped Australian councils.
Despite all the above findings, the report concludes that short term rental accommodation is not the most significant contributor to long term rental availability in the Ballina area (yet).
It appears likely that lobbying efforts will continue to state and federal governments to do something about the factors driving the housing affordability crisis, while these approaches will also likely continue to be ignored.
Council staff are recommending that councillors not bother preparing a planning proposal to further regulate STRA locally, as there's little chance of success with the current government. Instead, they are recommending that Ballina Council watch what happens with Byron's proposal, and keep an eye on how many new AirBNB listings appear locally. In other words, do very little.
The issue will be debated at council's meeting this week.
More stories about Ballina Shire Council: