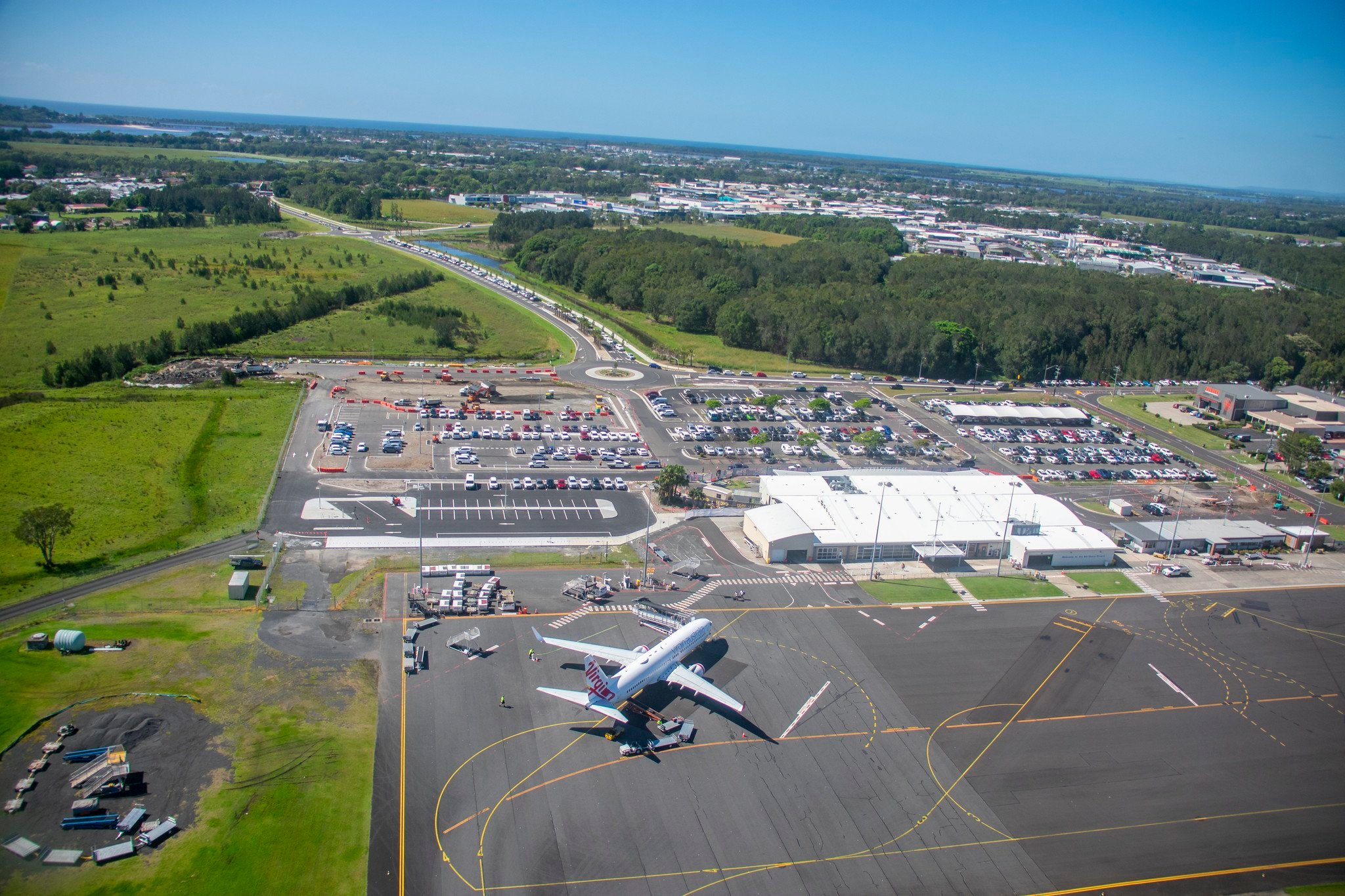 The metaphors were flying as Ballina Shire councillors debated the pros and cons of their 'jewel in the crown', the Ballina Byron Gateway Airport, at their last meeting, with a multi-part motion designed to address airport impacts presented by Cr Kiri Dicker.
Proceedings opened with a deputation from Craig McFadden of the Skennars Head Residents Association, who described a growing problem for his community.
'Residents have been raising concerns about unmitigated aircraft noise directly with council for some time, and council staff have not been forthcoming with strategies and solutions,' he said.
'The prospect of increasing flight movements and associated noise pollution is not going to be palatable to residents, nor responses such as buyer beware, the airport was there first, or scaremongering along the lines of "we have to keep the airlines on good terms or they'll go elsewhere", and so on.'
He noted that curfews and noise issues had already been the subject of 'significant resident agitation' in Brisbane and the Gold Coast. 'It's our view that it's incumbent on this council to set in motion the steps necessary to ensure that the character and livability of our neighborhood precincts is maintained,' said Mr McFadden.
He supported Cr Dicker's suggestion of an independent airspace review, saying airport noise mapping no longer reflected the actual situation on the ground.
Noting warnings about the associated cost, he said the airport had an operating surplus of $2.7 million according to council's own figures.
Mr McFadden also said an evening curfew was justified and 'aligned with community expectations', with multiple jet flights logged in recent days with landings over Skennars Head after 9pm.
He said a Community Aviation Consultation Group needed to be established to convey community concerns via council to the airlines, with other communities successfully implementing similar initiatives.
Mr McFadden had more to say, but was shut down by Mayor Cadwallader for going over his allotted five minutes.
Easy to dismiss aircraft noise, if it's not over your house
Cr Kiri Dicker showed her fellow councillors a video from a North Creek Road resident showing a plane coming low over houses with a deafening noise impact.
'Obviously that person lives in the flight path,' she said. 'I'm not showing it to suggest that plane would land in any other way, but because I feel the aircraft noise is an easy thing to be dismissive of when it doesn't affect you personally.
'To be honest, I was the same when I first heard this issue doing the rounds of the Residents Associations and the B Ward Committee,' said Cr Dicker. 'But as I watched it come up again and again, I saw that stakeholders were increasingly frustrated that their concerns were falling on deaf ears. I felt like something needed to be done.'
She acknowledged that people knew the airport was there when they bought their properties, 'but many residents I've spoken to just didn't contemplate how popular the Ballina airport would become.'
Cr Dicker said in some cases, 'real estate agents showed them a copy of the Australian noise exposure forecast to prove that their property would not be affected by aircraft noise. That's obviously not the intended use of that instrument, but they didn't realize that.
'Most people told me that they've co-existed quite happily with the airport until about the last two years, when aircraft started encroaching on residential areas in a way that they had not done previously.'
Cr Dicker said the issue had acquired added urgency with all the future development planned for these areas, and a lack of up to date impact assessment or mitigation measures, for example 'the entirety of Skennar's Head is outside the noise exposure forecast.'
What can be done?
'The intent behind this notice of motion today is to propose a list of possible solutions for us to discuss as a council,' said Cr Dicker. 'We've been talking about what we can't do for two years. All I've heard is that we can't do anything. Now is the time that we start talking about what we could do.'
Her motion consisted of six parts:
write to Air Services Australia and request that they conduct an independent airspace review of the Ballina Byron Gateway Airport (with a focus on appropriate noise abatement measures).
review the 2028 Australian Noise Exposure Forecast (ANEF) and the N60/70 Contour Maps for the BBGA.
impose a 10.30pm – 6:00am curfew for scheduled jet and turboprop flights (i.e. excluding emergencies and flights that are delayed).
establish a Ballina Community Aviation Consultation Group with broad representation of all areas affected by airport operations.
write to all airlines servicing the airport to inform those airlines of residents' continued and escalating concerns about the adverse impact of aircraft noise associated with the BBGA and request that where possible (i.e. not compromising safety standards), airline operators implement noise abatement measures and
regularly inform the community (via online and print media) of the correct protocol for reporting complaints regarding aircraft noise.
Cr Dicker invited her fellow councillors to propose amendments, noting 'none of the recommendations I've made involve substantially reducing the capacity of the Ballina Byron Gateway Airport in any way. It's obviously a critical part of our local economy and every single resident that I've spoken to about this issue confirms that everyone's grateful to have such a wonderful transport asset available to us.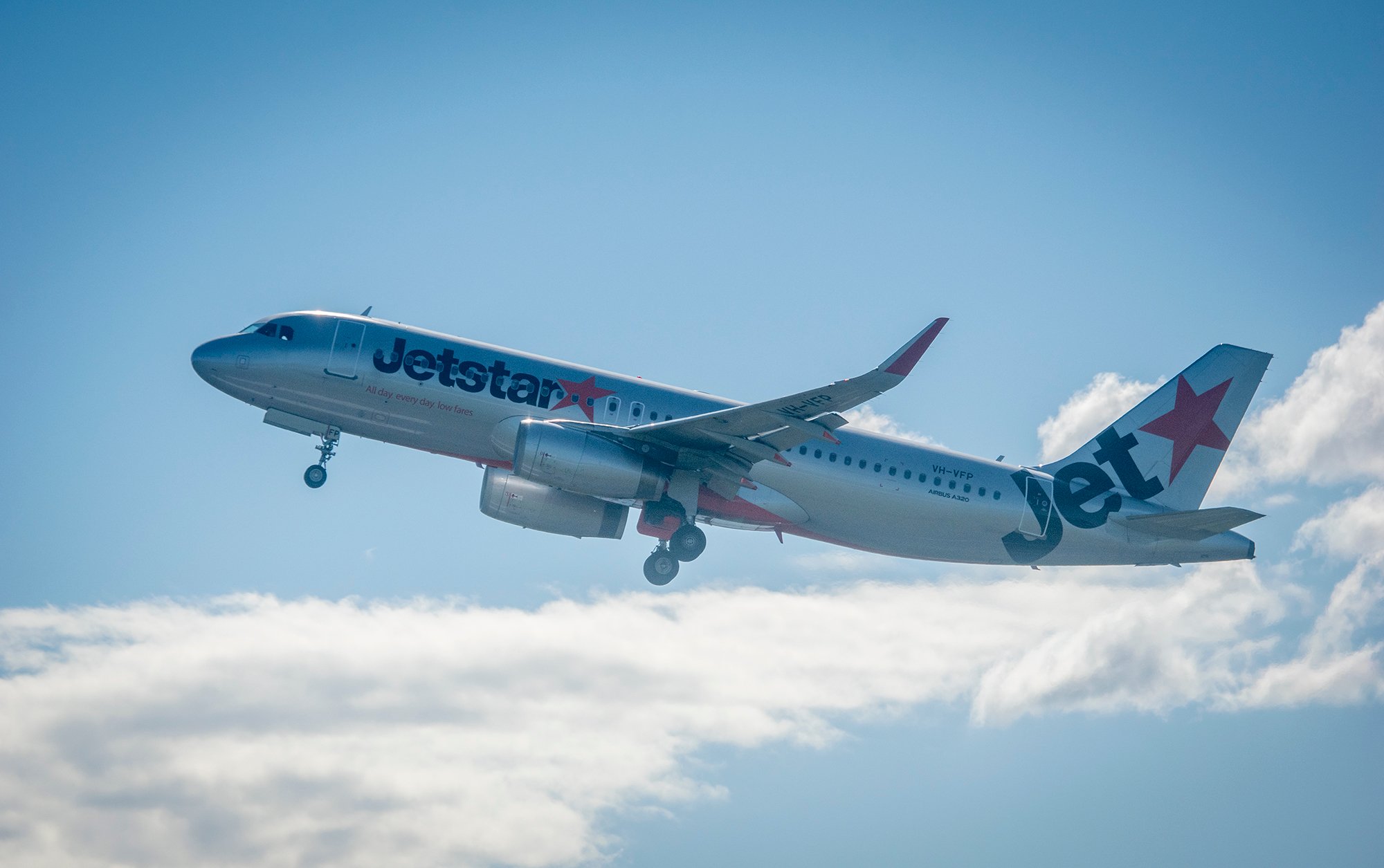 'What they do want is some acknowledgement of the impact of aircraft noise on their lives, greater transparency and community engagement from council, and for us to think about how we can minimize the impact of aircraft noise on future residents.'
Cr Dicker's fellow councillors granted her a time extension to explain some details of the motion. She argued that existing noise exposure forecasts were inaccurate, and that a dedicated community voice to airport management was needed, with the existing situation having created a 'highly antagonistic relationship' between the airport management and local community associations.
'I acknowledge that some stakeholders can be challenging to work with, but I think the onus is on us as public servants and elected representatives to try and seek solutions and resolution to conflict,' she said.
Debate
Speaking against the motion, Cr Phil Meehan said he had experience living near flight paths and it was a highly individual thing how much noise could be tolerated. He said the voices of concerns around the airport, were 'not necessarily supported by the broader community.
'And I am aware that when these issues were raised on social media, perhaps six months ago, there was a very negative response and some of it was unsavoury and perhaps should not have been.'
A similar furore erupted after an Echo story was published online last week, featuring the views of a person living under the Ballina flight path. While the facts were not challenged, the story subsequently had to be removed, at the request of the interviewee, after a series of attacks and threats were reported.
Cr Meehan said some of the points in Cr Dicker's lengthy motion were 'quite approachable' but others were 'neither necessary or affordable'.
He supported the idea of council writing to Air Services Australia to look at noise abatement matters around Ballina airport, but dismissed the idea of updating noise mapping on cost grounds. Cr Meehan said he was opposed to pre-emptive curfews, as well as the idea of a separate community consultation group relating to the airport.
He said he was happy to support point six, to keep the community informed of the correct protocol for reporting complaints regarding aircraft noise.
Strangling the goose?
Nudging the condescension meter into the red, Cr Rod Bruem congratulated 'Cr Dicker for her earnest attempt to bring on a good policy debate' around airport noise. He then congratulated her for an earlier balloon release policy, but said 'stopping planes taking off and landing at Ballina airport is not such a good idea.'
This wasn't part of the motion on the board, but Cr Bruem ploughed on. 'The airport is our most outstanding asset. It brings in $60 million in operating revenue for the council. It's our crown jewel, not just for Ballina, but for the wider region. 150,000 tourists a year come in, injecting millions into our economy.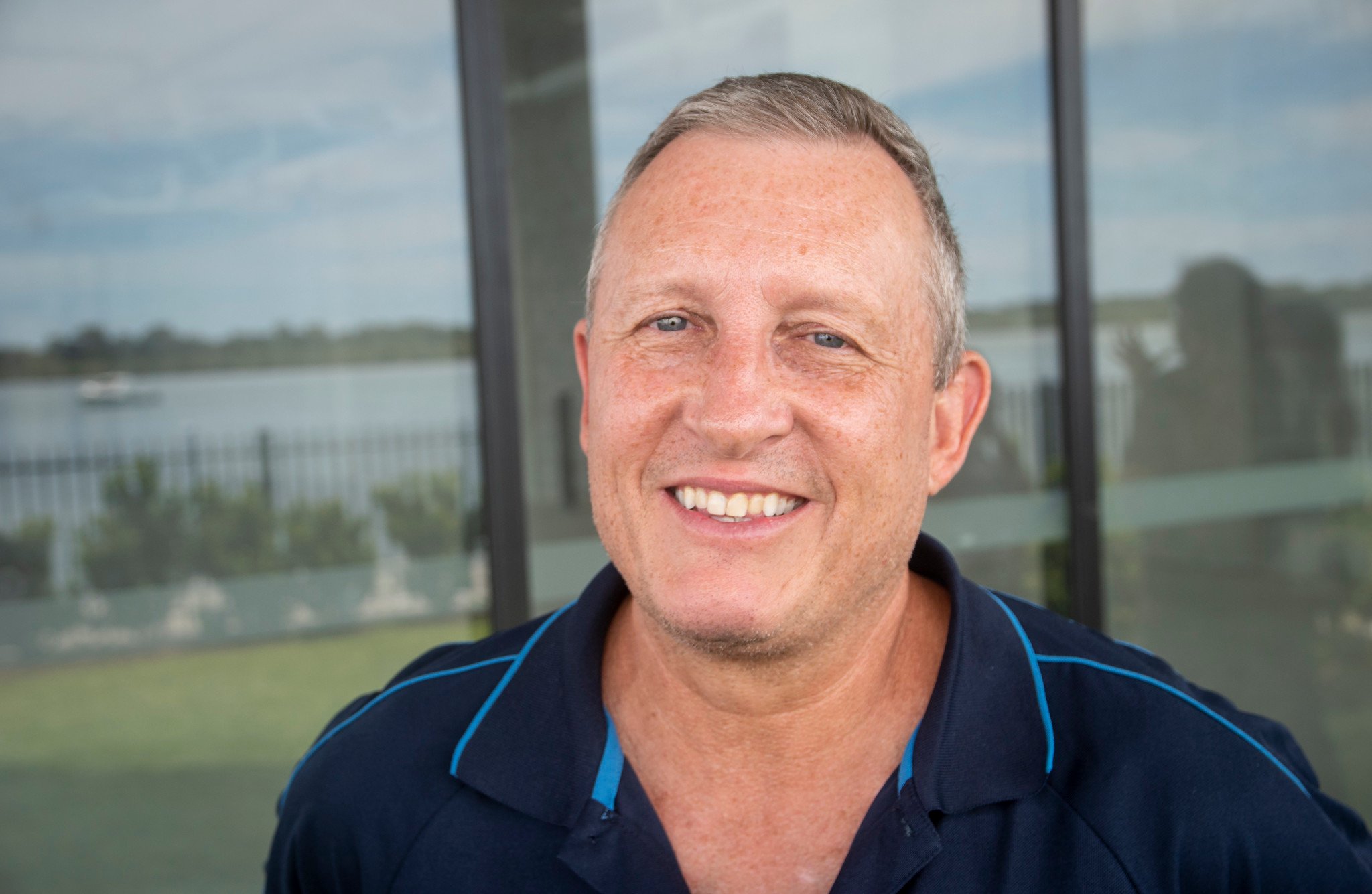 'This is the goose that laid the golden egg, and it keeps on laying. What these restrictions would seek to do is basically strangle the goose,' said Cr Bruem.
He said taking off and landing were the most dangerous moments in the passage of aircraft, and 'giving pilots instructions on what they're doing at that critical time, I think it's it's not feasible, Madam Mayor. It's not sensible.
'I think we should be doing more to encourage the airport's growth and continued support for our region, not trying to lumber it up with regulations.'
Cr Bruem went on to say he got more complaints about parking at the airport than about aircraft noise.
Cr Eoin Johnston said he lived under a flight path, but didn't particularly worry about the noise. 'Although I'm half-deaf,' he admitted. He said he supported Cr Meehan's amendments.
Cr Jeff Johnson said it would be good to access and compare historical flight data, via the internet, to assess where planes were actually going over built-up areas, as opposed to where they claimed they were going.
'There's a lot of concern that they're changing their flight paths and turning too sharply and going over residential areas, rather than going out to sea and then turning,' he said.
GM Paul Hickey said that information could be requested if council resolved to write an official letter.
Cr Johnson said he would support Cr Meehan's amendment (accepting half of Cr Dicker's original motion points), but he would foreshadow moving further points.
Back on the golden goose, Cr Stephen McCarthy said, 'I believe that we should be supporting the airport out there. I think it does a lot for employment and is great for the town.'
While Cr McCarthy said councillors should 'help as much as we can' with the noise issue, he also said, 'I don't think it is our area of expertise. When I did a little bit of homework on this, I noticed most websites say complain to your federal minister. That doesn't even put us in.'
Cr Simon Chate spoke in favour of Cr Dicker's 'excellent motion'. He then said he would support the amendment, backing points one, five and six.
Don't mess with the airport
Mayor Sharon Cadwallader said she would support the amendment, 'but I don't support impeding the operations at the airport in any way, shape or form.' She said the benefits of the airport to the community had been clearly articulated.
Cr Cadwallader then asked council staff to confirm that the noise maps were compliant until 2028, which they duly did, before saying it was untrue that the airport was 'flush with funds'. In actual fact, she said, 'we can't afford all the work that needs to be done out there.'
Cr Dicker closed the debate, saying she always knew the motion was going to be a 'hard sell', but that the amendment fell short of what was needed. That said, she was 'not going to throw the baby out with the bathwater', and would go with what was on offer.
'I was a bit disappointed to hear people manipulate the facts,' she said. 'I was pretty clear that none of these recommendations were going to constrain growth of the airport.'
Cr Meehan's watered down amendment, consisting of points 1, 5 and 6 from the original motion, was passed unanimously.
Cr Jeff Johnson then tried to bring the community airport committee idea back, but was knocked back after much argy bargy and intercessions from the GM about proper procedure. His only vote in support came from Cr Dicker.
Later in the meeting, it was revealed that Ballina Council was facing a $10-20 million maintenance and upgrade bill for the airport, every five years, even without the facility being enlarged to accommodate bigger planes (the airlines have withdrawn that earlier request).
Council's John Truman said the challenge was that the airport was designed when planes were much smaller, so the pavement was very shallow, and needed regular overlay work. He said the situation wasn't helped by the tarmac going completely underwater in the last flood, with no available capital or down-time to re-do the whole surface from scratch.
Mayor Cadwallader agreed that the airport was pretty resource hungry, 'but how do you measure the benefits it brings to the community?'
Since the Echo's airport story last week, more feedback has been received from people living in neighbourhoods around Ballina Byron Gateway Airport that the noise situation is getting worse, so it seems likely that the debate over the pros and cons of the airport is only going to grow louder.
More stories about Ballina Shire Council: