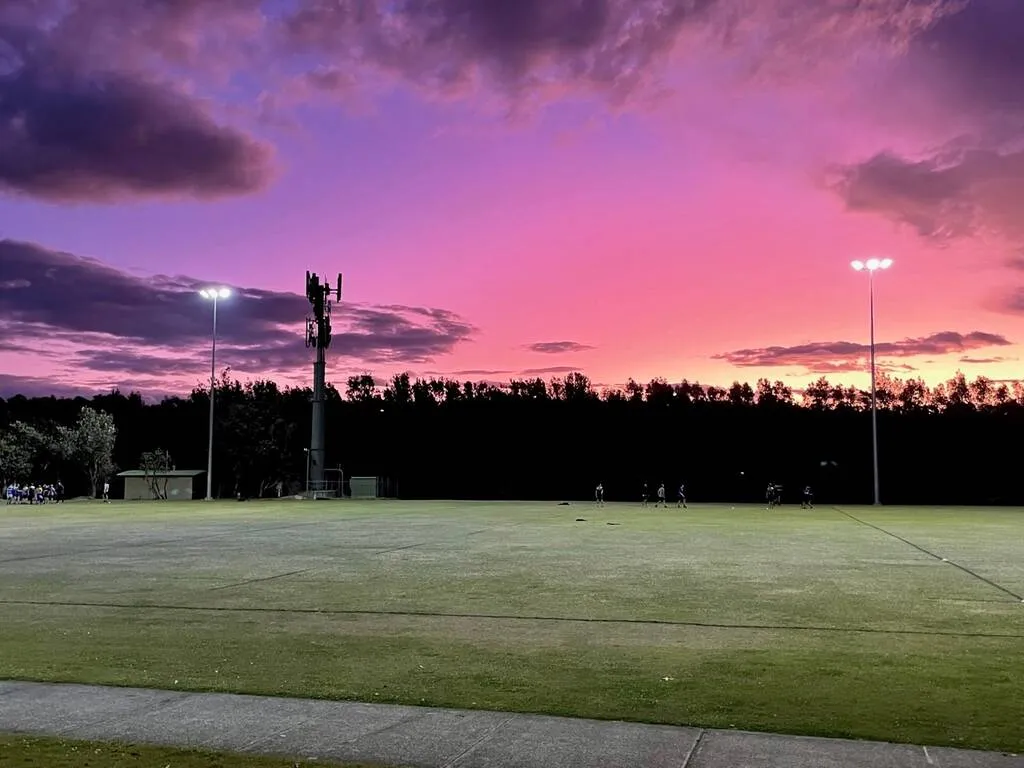 The shorter days and winter nights make after-work sport difficult for those wanting to keep fit, so the addition of LED lighting to local sports clubs allowing playing hours to be extended into the night is very welcome.
Sports field new energy-efficient lighting has been upgraded at Casuarina Beach Rugby Club and Murwillumbah Hockey Club as part of the NSW Government's Stronger Country Communities Fund Round 2. This included a $100,000 upgrade for the second field at Casuarina Beach Rugby Club and a $240,000 upgrade for the second turf field at Murwillumbah Hockey Club.
Lighting well received
Council's Manager Parks and Active Communities Murray Smith said the additional lighting had been well received and would help to extend playing hours at the clubs. 'Council identified the need for the upgrades as part of our Sports Field Strategy and our ongoing program to install and upgrade sports field lighting to LEDs.
'We worked closely with the clubs before applying for funding for the lighting which will allow for extended usage of the fields at both venues. Staying active and healthy is an important part of our lifestyle in the Tweed and we are committed to providing opportunities for our community to be more active and healthy.
Energy-efficient LEDs
'Making the switch to energy-efficient LEDs is something we are proud of. Reducing our carbon emissions and environmental footprint is a key focus for Council as part of our Renewable Energy Action Plan where we aim to reduce greenhouse gas emissions from electricity use by 25 per cent by 2022 and 50 per cent by 2025.'
Mr Smith said the new lighting at Murwillumbah Hockey Club had been damaged by the flood earlier this year but would be replaced as soon as additional funding could be secured.
Lighting upgrades at other sports fields in the Tweed are also in the planning, with work set to begin at Bilambil West Sports Field next month and at Arkinstall Park Sports Fields early next year.
A positive impact
Casuarina Beach Rugby Club vice president Danielle Hevers said the new lighting had already made a positive impact at the club by optimising their playing space and providing a usable second field.
'We can now play at night which is fantastic and it's also allowed other sporting groups to use the field,' she said.
'This season has seen a number of teams unable to host games owing to the floods and wet weather. The combination of our fast-draining sandy soil and the addition of the lights has put us in a position to transfer additional games to our fields, helping keep other clubs playing matches and in the competition.
'We couldn't have supported these extra games without lighting on the second field.'