The local Murwillumbah community is up in arms over the proposed removal of native and rainforest trees at Wollumbin High School to build a car park. A protest is taking place this Friday (2 September) at 10am at the school to highlight the communities outrage over the proposal. 
The removal of the trees is to provide parking and infrastructure for one year of Murwillumbah High students to be relocated to Wollumbin High while the department works on the mega-school build at the Murwillumbah High School site.
Man of the Trees
The trees were planted by Bruce Chick, known as the Man of the Trees, and students at Wollumbin High School from 1994 when the school was founded. Bruce was famous locally for his environmental works and was awarded an Order of Australia medal and honoured as a SAGE (Senior Aged Guardian of the Environment) and was also recognised as a Tweed Citizen of the Year. He died six weeks before his 97th birthday in 2007. 
'From a simple post a week ago, this whole issue has really blown up,' former Wollumbin High science teacher Garry Shearman who previously worked in rainforest regeneration for NPWS.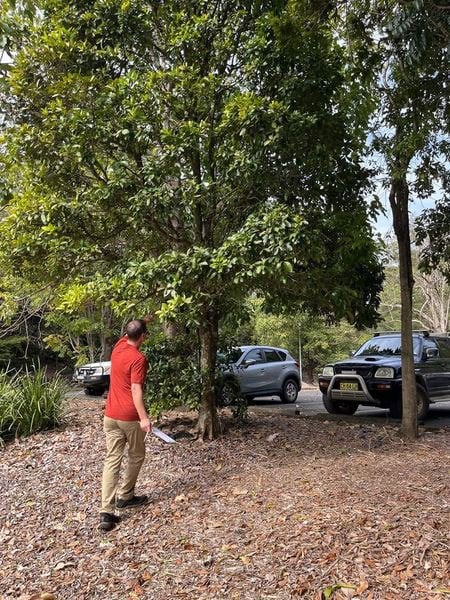 Opposed to school merger
'The local community here in Murwillumbah are vehemently opposed to the merger of the four public schools, and this clearing of the native rainforest trees to make way for a temporary car park is just another kick in the teeth by the Liberal/National State Government. 
'I sent a long, detailed email to local MP Geoff Provest, asking him to step in and stop this debacle. I then received a glib email back from one of his advisers saying that he'd passed on my concerns.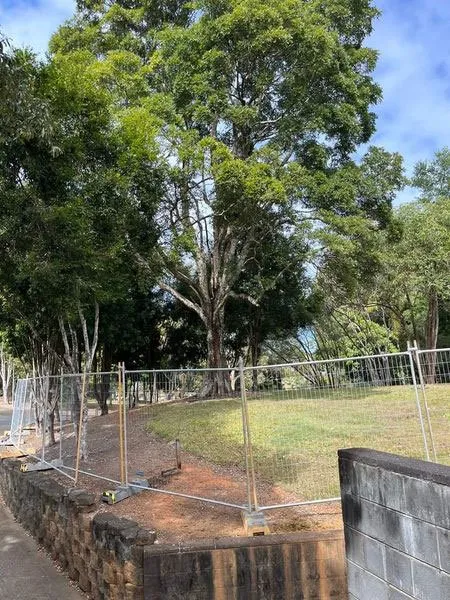 'I spent 14 years at Wollumbin High School, the majority of that teaching Earth and Environmental Science to Year 11 and 12 students. I used to take my students out into the car park to show them this planting and the rare native trees. I used to tell them how those trees were so rare, they were protected under state legislation. Now the State government is planning to destroy those trees and part of Bruce Chick's legacy.'
Mr Shearman also pointed out that the trees located throughout the car park provided essential cooling for the area and were an example of what effective cooling of urban heat environments require as we move into a climate constrained future. 
Those trees are definitely cooling, they are rainforest trees with thick canopies, without those trees the parking lot will turn into a baking lot in summer,' he explained.
Short sighted destruction
Tweed Mayor Chris Cherry told The Echo that she has sought an 'urgent' meeting with the Department of Education (DoE) to 'discuss alternative options rather than removal of the trees'.
'I know car parking requirements must be met but to destroy these trees for such a small time seems so short sighted. Hopefully the sState government will listen to the people on this one.'
Saffin seeks Ministers intervention
NSW State Member for Lismore, Janelle Saffin has made a representation to the NSW Education Minister Sarah Mitchell to discuss the proposed tree-clearing at Wollumbin High School.
'The community has expressed deep concern as well as students and the school community, and surely we can find alternative parking arrangements. I know that Tweed Shire Council are willing and able to work on this solution,' she told The Echo.
'It will then obviate the need to destroy the trees planted by members of our school community around 30 years ago and by much respected and admired environmentalist Bruce Chick.
'You would be well aware of the Tweed Shire Council's project to increase shade canopy in urban areas, and your own State government commitment in the Draft North Coast Regional Plan 2041.
'I would also want to check if some of the trees may fall within the ambit of the Environment Protection and Biodiversity Conservation (EP&BC) Act.
'I do hope Minister you can act to get a stay on this and we all work to find a proper way forward,' she said.