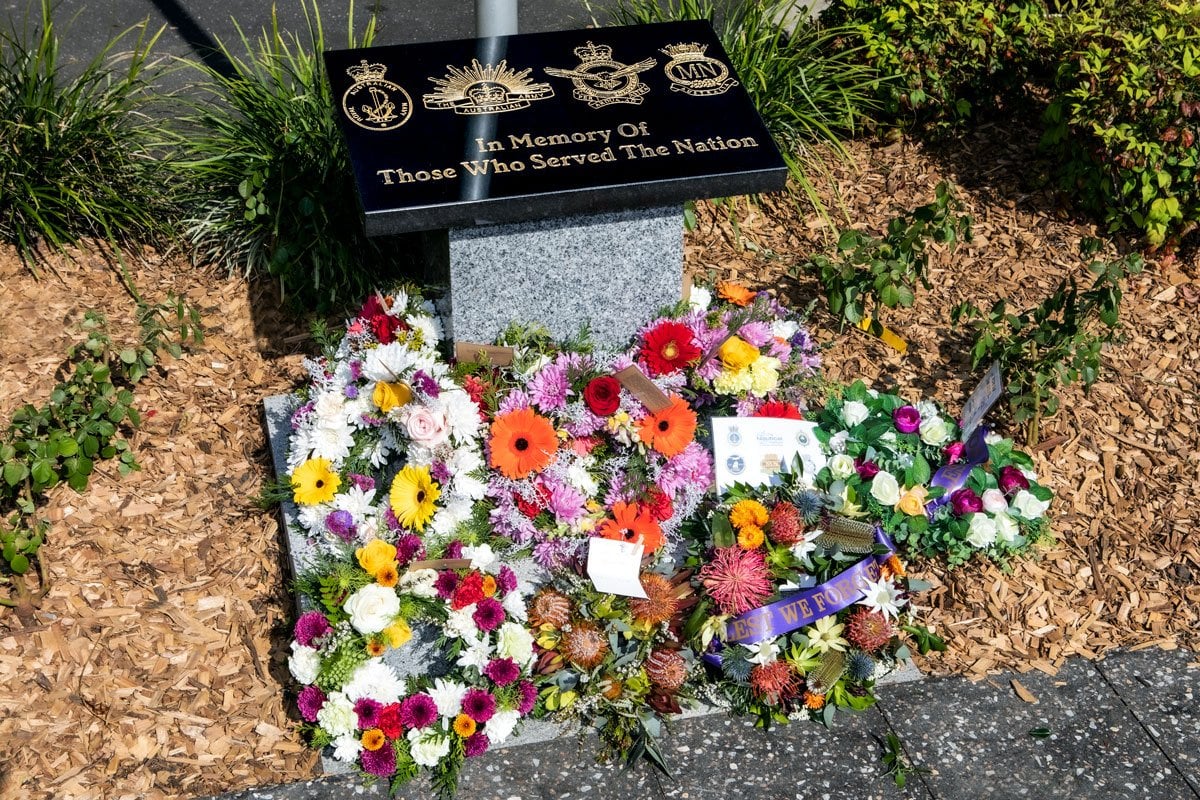 Dozens of community members along with special guests gathered at St Andrew's Village in Ballina on Saturday for the Australian Bravery Association's re-dedication of a war memorial garden and the unveiling of a plaque – a reminder of those who served.
A list of speakers included Tamara Smith MP, Diane Cuthbert from St Andrews Village, Captain Ted van Bronswijk, Dr Peter Kerkenezov, Padre Shorty Brown, President of the Ballina RSL Sub Branch Dick Wills and Padre Jim Cosgrove.
Some of the speakers laid wreaths at the foot of the plaque as did Bernard Collaery who was also the guest speaker at the black-tie dinner at the Ballina RSL on Saturday evening.
The event also saw four horsemen of the Australian Light Horse Association Commemorative Troop form a Guard of Honour and the performance of several songs and hymns from Ballina's Headliner's Chorus.
Photos – Tree Faerie