What makes bushfires worse, causes to cause native species collapse and creates forest dieback? Bad logging practices. That is what is being challenged on multiple fronts in the NSW Land and Environment Court (L&EC) following Monday's decision by Justice Sandra Duggan to hear two challenges to the logging approvals over 800 hectares of old growth and critical habitat in the Cherry Tree State Forest south-west of Casino. 
'They changed the legislation in 1998 to make it almost impossible to challenge the NSW Forestry Corporation as we had done in the early 1990s,' explained ecologist and expert witness in the case Dailan Pugh. 
First of it kind
The matter is being bought by Wudjebal/Wahlubal Elder David Mundine. It is the first challenge of it's kind to a logging approval in NSW according to Al Oshlack from the Indigenous Justice Advocacy Network who is representing Mr Mundine. 
'This case has been three years in the making and it's importance both environmentally and to Indigenous rights cannot be over-emphasised,' said Mr Oshlack.
'Our extensive research has exposed Forestry approvals and practices are causing massive environmental damage including pollution, biodiversity loss and is a leading cause of the looming extinction crisis,' he explained. 
Forestry NSW attempt to have the case, relating to NSW Forestry's harvest plans, dismissed at a hearing on Monday, 21 November failed. 
Mr Mundine, a lead Native Tile Applicant for the Western Bundjalung is claiming he has been denied procedural fairness by NSW Forestry failing to consult with Traditional Owners as required under the Native Title agreement.
The Court has ordered that Mr Mundine can adduce (present) expert evidence for the case that the Harvest Plan for Cherry Tree State Forest will not deliver Ecological Sustainable Forest Management as required under section 67L of the Forestry Act.
The case has forced Forestry NSW to give undertakings to the Court in lieu of an
injunction to cease all logging operations in Cherry Tree State Forest.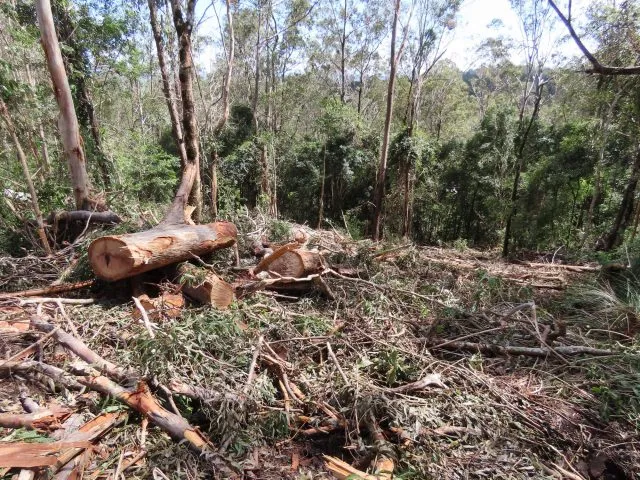 Five days in court
The precedent case is set down for five days commencing 5 April, 2023 and is challenging the issue of the harvest plan on the grounds it is not compliant in relation to the sustainable, ecological forestry management as set out in the act. 
Mr Oshlack said it is already causing controversy as it will impact on all logging approvals in NSW. 
In an affidavit sworn by Mr Mundine and read in evidence before the Court stated that: 'During the negotiations for the native title we put our country first. We were hard pressed by the Government representatives particularly forestry which was negotiated as a separate agreement to sign off.
'We were badly advised to sign that agreement. We were not made aware that agreement would allow logging in our forests on a scale where most of the old trees and places where our animals live would be cleared.
'We were not informed of the scale of logging or the lack of consultation and proper
protection for our sacred cultural heritage.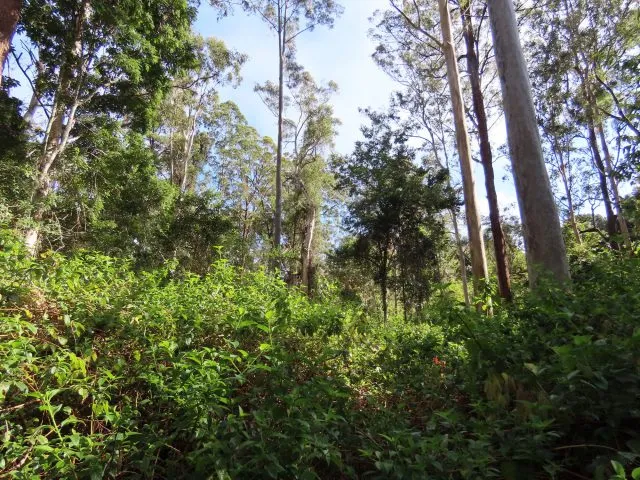 BMAD
Jim Morrisson, an ecologist who has been working in bell minor associated dieback (BMAD) of forests for over 20 years told The Echo that, 'Canopy disturbance is the main causal factor in BMAD associated forest dieback'.
BMAD is caused when an area is logged and facilitates the invasion and proliferation of lantana creating ideal conditions for the bell minor bird to move in and start farming sap-sucking psyllids. They also chase away other native species. This leads to the forest dying back and can lead to total ecosystem collapse for that area. 
'NSW Foretry don't manage post logging at all. That is the problem,' said Mr Morrisson.
'BMAD is a key threatening process under the NSW environmental legislation. In Cherry Tree State Forest NSW Forestry logged a couple of compartments in 2016. There was no follow up, restoration or management of the sites and now they are thick with lantana and you can't walk through the compartments and there are signs of BMAD in the trees. 
'On the north coast alone there are over 100,000 hectares affected [with BMAD] and the problem is increasing. Now they are looking at logging another four compartments at least and that will cause the bell minor dieback to spread further along the Richmond Range. 
'With the way NSW Forestry is logging our state forests they are only going to make it worse.'
Mr Pugh agrees saying that he recently did an assessment at Cherry Tree State Forest and found that 'over 90 per cent of koala food trees can be logged. If you do this then you will cause the koala population to crash.'
He also highlighted that mature and hollow-bearing trees could be logged which will negatively impact the koala and greater glider populations that were recently listed nationally as endangered and the threatened yellow belly gliders among other at-risk species.  
'The Richmond and Upper Clarence and particularly around the Richmond Ranges where Cherry is located are some of the worst areas in Australia affected by BMAD,' confirmed Mr Pugh. 
No assessment required
Currently, in NSW there is no significant assessment required of threatened species, such as the koala and greater glider, in the areas to be logged. However, in a recent case in the Supreme Court in Victoria VIcForests were found to have broken the law 'by failing to protect endangered gliders when logging in Gippsland and Central Victoria' according to an ABC report. 
'Justice Melinda Richards used the precautionary principle under ESD (Environmentally Sustainable Development),' said Mr Pugh pointing out that it calls into question the viability of the logging industry in Victoria.