The harsh sentencing of Deanna 'Violet' Coco for stopping a lane of traffic on the Sydney Harbour Bridge in April this year has led to a range of protests and the call to reverse NSW anti-protest laws by lawyer and Greens NSW Legislative Council Member Sue Higginson.
Violet Coco has received a 15-month sentence with an eight month non-parole period and not allowing bail pending an appeal in March next year has been labled as 'disproportionate' by human rights advocates.
'I've represented hundreds of activists and protestors in criminal courts across australia – and I've never seen laws and punishment so shocking as this. Violet Coco is the victim of the Coalition and Labor's harsh, draconian and dangerous anti-protest laws,' said Ms Higginson.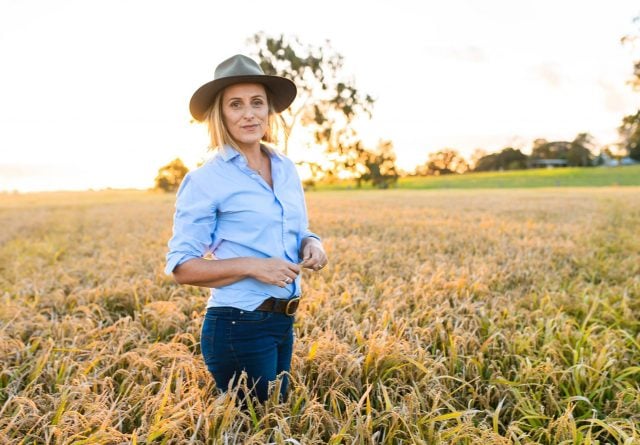 Addressing the Legaslitive Council in May this year Ms Higgins said:
'Democracy and good governance rest upon a foundation of civil and political rights. The health and strength of a democracy is reflected in the way we treat and respect those acting peacefully for environmental and social justice. Over the past decade the Liberal/Nationals Coalition has taken a sledgehammer to our democracy by eroding tolerance, respect and the rights of those who are working selflessly for our benefit and change. 
'In 2014 former Liberal Premier Mike Baird said to a private audience of the Minerals Council at their Mining Awards dinner, which was being hosted right here in the New South Wales Parliament, that he would "crack down" on civil disobedience and "throw the book" at people who engage in acts of civil disobedience to protect the environment and our planet.'
Voice your support
This Saturday there is a rally in support of Coco in Lismore. It is being held on the 75th UN International Human Rights Day and people are gathering from 10.30am until midday at the Peace Park in Ballina Road, Lismore on Widjabul Wiyabul Country to raise their concerns about the use of NSW government's new anti-protest legislation, passed with the support of the Labor opposition.
You can also put your name on the campaign to 'reverse NSW anti-protest laws' that is currently running.
'The right to peacefully protest is crucial to a functioning democracy,' says Ms Higgins. 
'In courts all across Australia I have represented hundreds of members of our community who have engaged in acts of civil disobedience where their actions to protect the environment have transcended a law – normally a summary offence such as trespass or obstruction,' said Ms Higgins in May.
'I stand here, hand on heart, and tell all that not one of those people I have represented is selfish, nor has what they have done been stupid. In all instances they have been outstanding, selfless members of our community. More often than not they are the volunteers of our community, the people who assist the disadvantaged amongst us in soup kitchens, homeless shelters, women's refuges and youth centres. They are the people who volunteer with Landcare groups and Clean Up Australia; they are wildlife carers; and they are also teachers, doctors, First Nations people, nurses, artists, students and church leaders.
'Every time I have represented such people the court remarks on their good character and their motivation for taking the action they did. In every single instance it is because they care about the world we are living in and they want to make it safer and better for everyone, for future generations and, of course, for those living things that have no voice whatsoever.'