The weather has been warm and the rain not constant so it is the perfect time for a swim at the beach or in our local waterways. However, local councils are reminding locals and visitors to keep an eye out for blue-green algae. 
'Ballina Shire locals and visitors have had the perfect summer weather to enjoy our local beaches and waterways,' said a Ballina Shire Council spokesperson. 
'The only downside is that this summer our subtropical climate has provided the perfect conditions for "trichodesmium" (a type of blue-green algae) to bloom in some local waterways.'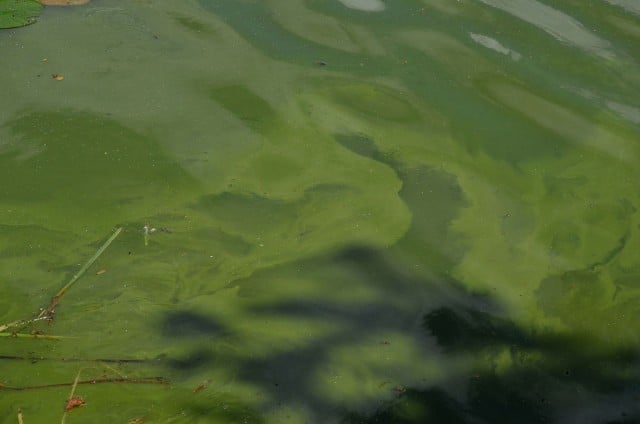 A similar message was sent out earlier this week by Tweed Shire Council who urged visitors and locals to 'avoid swimming and surfing in coastal waters, creeks and estuaries if any evidence of blue-green algae is detected'.
Ms Kristy Bell, Acting Coordinator Public and Environmental Health at Ballina Shire Council said, 'Algal blooms are currently flaring up in the Richmond River and its tributaries. Our Public and Environmental Team have received and investigated several reports around North Creek, Ballina Island, West Ballina and The Spit. These blooms don't look particularly nice but they are naturally occurring and will dissipate as the weather, tide and wind changes.'
Ballina Shire Council is asking the community to avoid areas where the blooms are occurring.
'Blooms can often be mistaken as an oil slicks or other sources of pollution and may have a strong odour. In later life stages, blooms will turn pink, purple or green in colour. Locally, these blooms are demonstrating all these colours,' said Ms Bell.
Don't eat the shellfish
'As a precaution, we recommend the community does not eat mussels, prawns, or other crayfish from algal bloom sites. We also recommend pets avoid contact with the bloom until it has cleared. If contact happens, please thoroughly rinse the contact site with fresh water.'
Beach Watch
Ballina Shire Council monitors water quality each week at a range of popular swimming sites from November to February through its Beach Watch program. These swimming sites include, Lake Ainsworth, Lennox Head, Seven Mile Beach, Lennox Head, Shelly Beach, Ballina, Lighthouse Beach, Ballina, Shaws Bay, Ballina and The Serpentine, Ballina. Results are published online at ballina.nsw.gov.au/beach-watch.