After what seems like an endless, acrimonious debate, Ballina Shire Council resolved at its last meeting to save and restore the 70 year old Lennox beach shed/pavilion/eyesore/beloved relic.
The meeting opened with a deputation from Robyn Hargrave from the Lennox Head Heritage Committee. Ms Hargrave has been defending the building for years now, particularly since the Lennox Village Vision process resolved to demolish it and do something more modern with the area.
While even she doesn't regard the shed as any kind of architectural masterpiece, Ms Hargrave sees the building's value as a nostalgic bulwark against the endless change convulsing Lennox Head and the wider region.
Speaking for option to C (to embellish and refurbish the shed, recommended by Ballina Council staff), Ms Hargrave said this would improve the building while keeping the distinctive arches and retaining it as a place for groups to enjoy and find protection from extremes of weather.
She reminded councillors that the shed's eastward-facing location meant that lightweight structures which might work in north-facing Byron Bay beachside locations would not work here.
Debate
Lennox-based Cr Kiri Dicker opened the discussion, saying, 'I'm going to keep this really quick because I think this issue has been done to death.' She said the decision could no longer be postponed, and that there would never be consensus on the issue.
'I do respect that there are people in the community who would like to see this shelter demolished, but I think they can probably live with it existing there,' said Cr Dicker. 'It's no Mona Lisa, we know that. But we cannot deny there is a substantial portion of the community for which this structure holds social and cultural value.'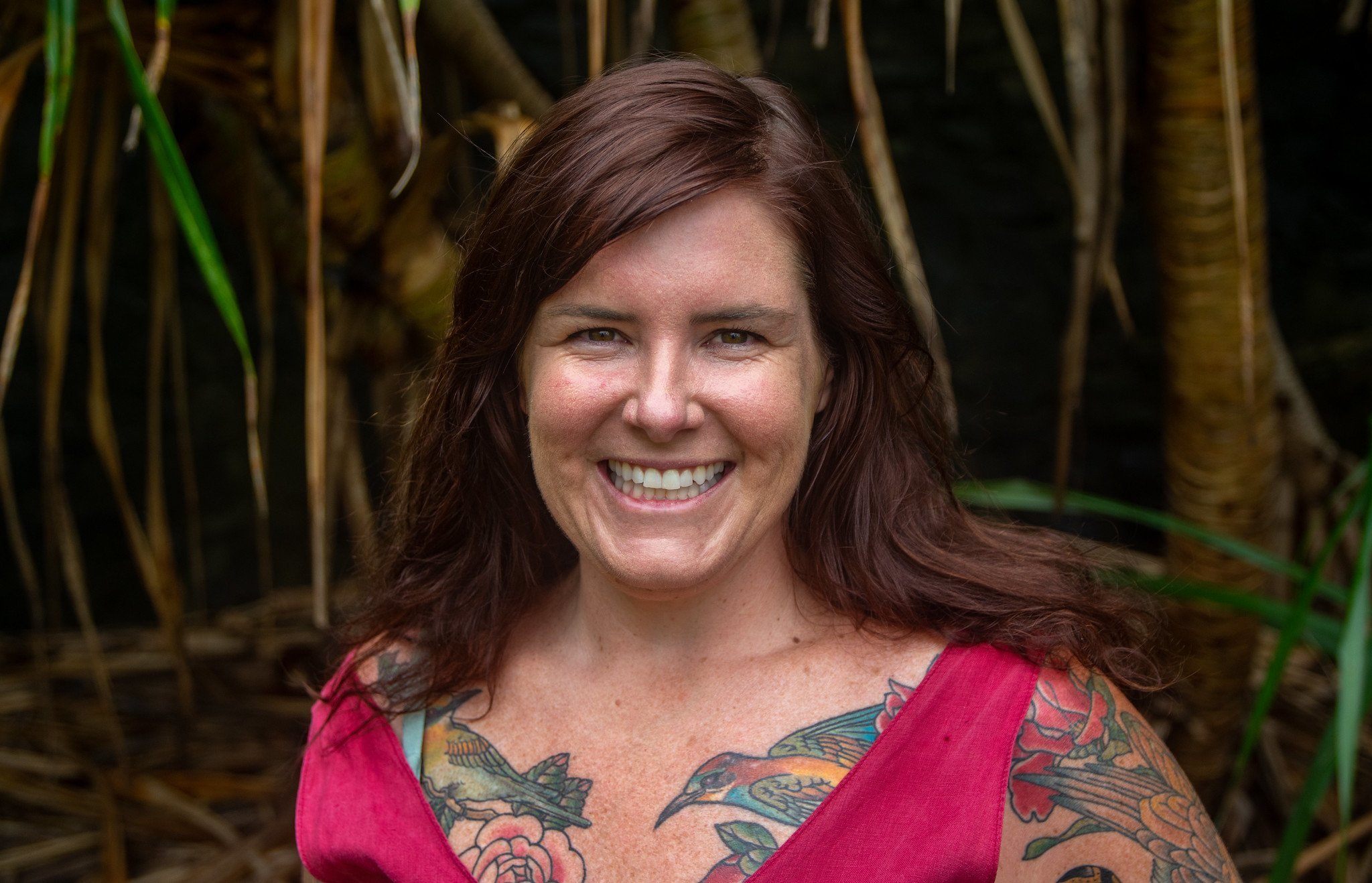 She agreed with Robyn Hargrave that there was psychological fatigue affecting the people of Lennox Head after so much growth and development, noting that while the money wasn't there to complete option C at the moment, she was confident that the necessary grant funding could be found.
Cr Jeff Johnson spoke against the idea of retaining the old shed, saying that for the large sums being discussed, it would make more long term sense to purpose build a new sound stage and shelter in the area for large public events, such as Love Lennox, instead of the ad hoc current arrangements. This suggestion found some support, but was later defeated.
The safety of the existing building was then discussed. Cr Eoin Johnston said he was concerned about the structural integrity of the shed. He said he was inclined to support option C if staff were confident it was the best way to go, but wondered how long the building would sit there in its current state if the extra funding needed for restoration could not be found?
Speaking from a staff perspective, Matthew Wood said that the refurbishment work would begin if option C was supported, but council would later have to reallocate monies needed from other programs, if new grants could not be found.
Flipping councillors
Cr Phillip Meehan said Ballina Council was on a merry go round or mouse wheel as far as the shed issue was concerned, with a decision now needed after years of vociferous debate.
'With all due respect to everybody concerned with this, I actually think it's a very small group of people who are in that camp or in that camp [re the future of the shed].'
He said the balance of emails coming into council were in favour of retaining the shed, but both sides were very vocal, with the push to keep the shed being a 180 degree departure from the Lennox Village Vision, which itself grew out of a 'comprehensive community consultation'.
Cr Meehan said his own wife (former Ballina Cr Sue Meehan) had been passionately lobbying him to retain the shed as recently as that morning, while he had argued the opposite view. Despite this, he then said he would go with the majority view if that meant retaining the shed, 'because I think we just need to move on'.
Cr Rod Bruem was similarly divided, saying, 'I've been a supporter of option C all along and if I put my hand on my heart I probably still am a supporter of option C, but as councillors we've got to not think with the heart, but with the brain. And when you read the condition of this building, it's scary.
'It probably should be fenced off. Right now, if there was another cyclone or an earth tremor or something it could all come crashing down on the people inside. It's a huge cost to try and restore it, close to $200,000,' said Cr Bruem.
'You know, I have so much sympathy for the heritage argument, however, strictly speaking, if this was in Sydney or Canberra it would have been knocked over without a second thought. It's a safety hazard. And it's going to cost a lot of money to fix it up.'
Iconic pavilion?
Cr Stephen McCarthy said although he had previously voted for 'the open space' he had now decided after talking to local residents that the building is an 'iconic pavilion for a lot of people.'
Cr Simon Chate agreed, saying he couldn't ignore the opinions of 'more than 60 people' who had called for option C. 'It's important that we don't just write off the voices of the community as not mattering,' he said.
Referencing Port Macquarie's Christmas tree 'debacle', Cr Kiri Dicker said, like it or not, 'sometimes the community come to love things that are ugly.
'If we decide to demolish this, we'll be held accountable for making that decision. I think these are the kinds of decisions that build distrust between the public and council,' she said.
After more circular debate, Mayor Sharon Cadwallader threw her oar in, suggesting that the shelter shed be demolished, due to cost and safety issues, with no genuine heritage remaining in the shed to be preserved.
'Don't we want to beautify that area?' she asked. This amendment was lost.
In the end, following more musical chairs, vote-swapping, and 'robust debate', everyone voted for option C except Cr Jeff Johnson. Cr Eve Ramsey was absent from the meeting.
More stories about Ballina Shire Council: