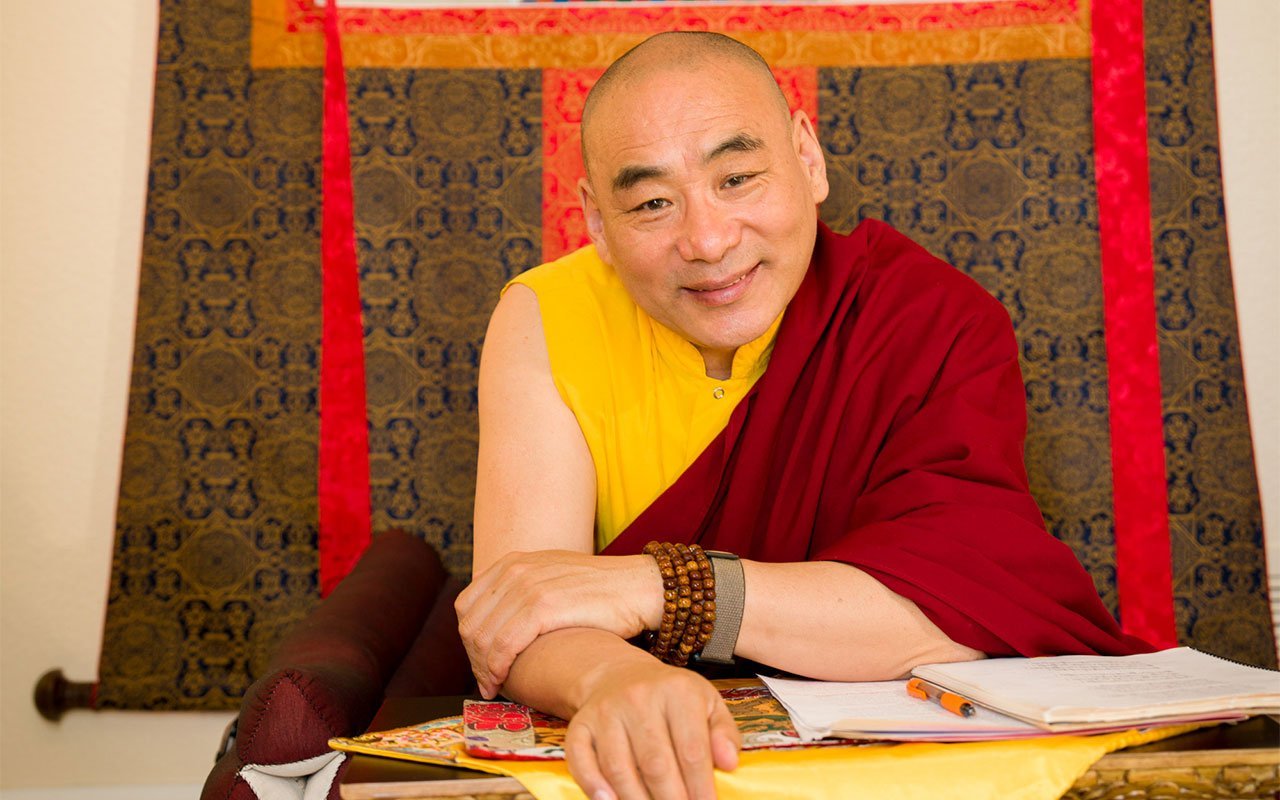 Khentrul Rinpoche returns to teach one more weekend on 'Taming the Wild Horse of the Mind', a continuation of teachings delivered in the area in 2019.
Learn how to use love, equanimity, compassion and wisdom to train our minds, and also learn how to transform suffering so that we can live free and with joy.
Khentrul Lodrö T'hayé Rinpoche is a Tibetan monk and Director of Katog Choling, a USA-based non-profit. He is also the principal Abbot of Mardo Tashi Choling Monastery in Tibet, where he established a Buddhist university. 
Rinpoche was born in Eastern Tibet in 1965, toward the end of the great famine during the Cultural Revolution. Rinpoche was so determined to learn Buddhism as a young man that he ran away from his home monastery to go study with great teachers and in distinguished centres of learning on three separate occasions. He studied with the last generation of masters who received their own training prior to the Cultural Revolution when Buddhism was suppressed, masters who demonstrated by their own example, how to tame the mind and transform adversity in the face of enormous hardship. 
Through his determination, panache, and hard work, Khentrul Rinpoche is now one of very few people in the world to hold three Khenpo degrees – the equivalent of three PhDs in Buddhist philosophy. Khentrul Rinpoche excels as a teacher, combining his profound knowledge of Buddhism with an equally extensive capacity for presenting information with simplicity, clarity and kindhearted humour.
Please register for this event – Saturday 25 and Sunday 26 of February, 10am to 12noon and 2pm to 5pm. Both days are at Marvell Hall, 37 Marvell St, Byron Bay.
A free event sponsored by Rinpoche's students, but you must register: https://katog.org/product/taming-the-wild-horse-of-the-mind/.
Khentrul Rinpoche is also presenting a public talk at the Byron Theatre on 23 February at 6pm on The Power of Mind, followed by a book signing of his new book on that same subject, in conjunction with local bookstore The Book Room. Tickets are $4.50 at Byroncentre.com.au or at the door.