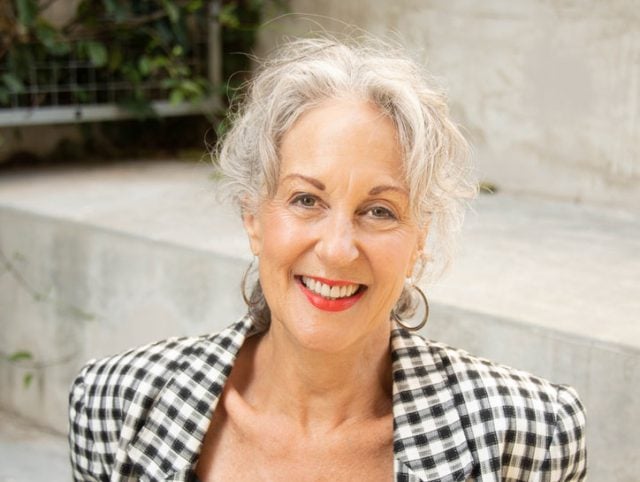 Architect, academic, columnist and 2023 NSW Upper House candidate, Elizabeth Farrelly, will be in conversation with councillor and lawyer, Mark Swivel, on Thursday March 16, at Barrio at Habitat, Porter Street, Byron Bay, from 6pm.
They will discuss 'issues of particular importance to the Northern Rivers region, such as climate change, mitigating flood risks, jobs creation, cost of living issues and affordable housing for locals, with audience questions and contributions welcomed'.
Farrelly says, 'The challenges facing NSW, and regional NSW in particular, have been growing in magnitude and urgency. But the major parties don't seem to do much about them – they don't seem to want to. Elizabeth  Farrelly Independents represents ALL NSW, not just pork-barrelled marginals or the inner city, and we want to address these important issues.
'Unlike the major parties, we don't answer to party bosses, big donors or lobbyist mates. We're not interested in political games or point-scoring. We're passionate about positive outcomes for everyone in NSW, whoever you are, wherever you are,' Farrelly says. 'Our beautiful state deserves a long-term vision that puts its land and people first, letting our diverse  communities thrive for generations to come.'
Dividing her time between the city and the bush, and with decades of experiences as an architect, academic and columnist,  Elizabeth Farrelly is passionate about issues affecting cities and the country. 
With a diverse ticket of people with wide personal and professional experience, Elizabeth Farrelly Independents is seeking to break the stalemate of major party politics with citizen-led debate about the issues, and real, evidence-based solutions to them, delivering the best possible outcomes through collaboration, openness and evidence-based policies.  
'I'm really looking forward to meeting Byron locals and hearing your concerns and ideas over a nibble and a drink,' Farrelly says. 'I'm thrilled to be speaking with someone as accomplished and inspiring as Mark, and I hope that together, we can  have a proper conversation about some of the urgent issues facing Byron – and NSW.'
Find out more about Elizabeth Farrelly Independents policies here.
RSVP for the Forum, which is free and includes nibbles and a complimentary drink, here.