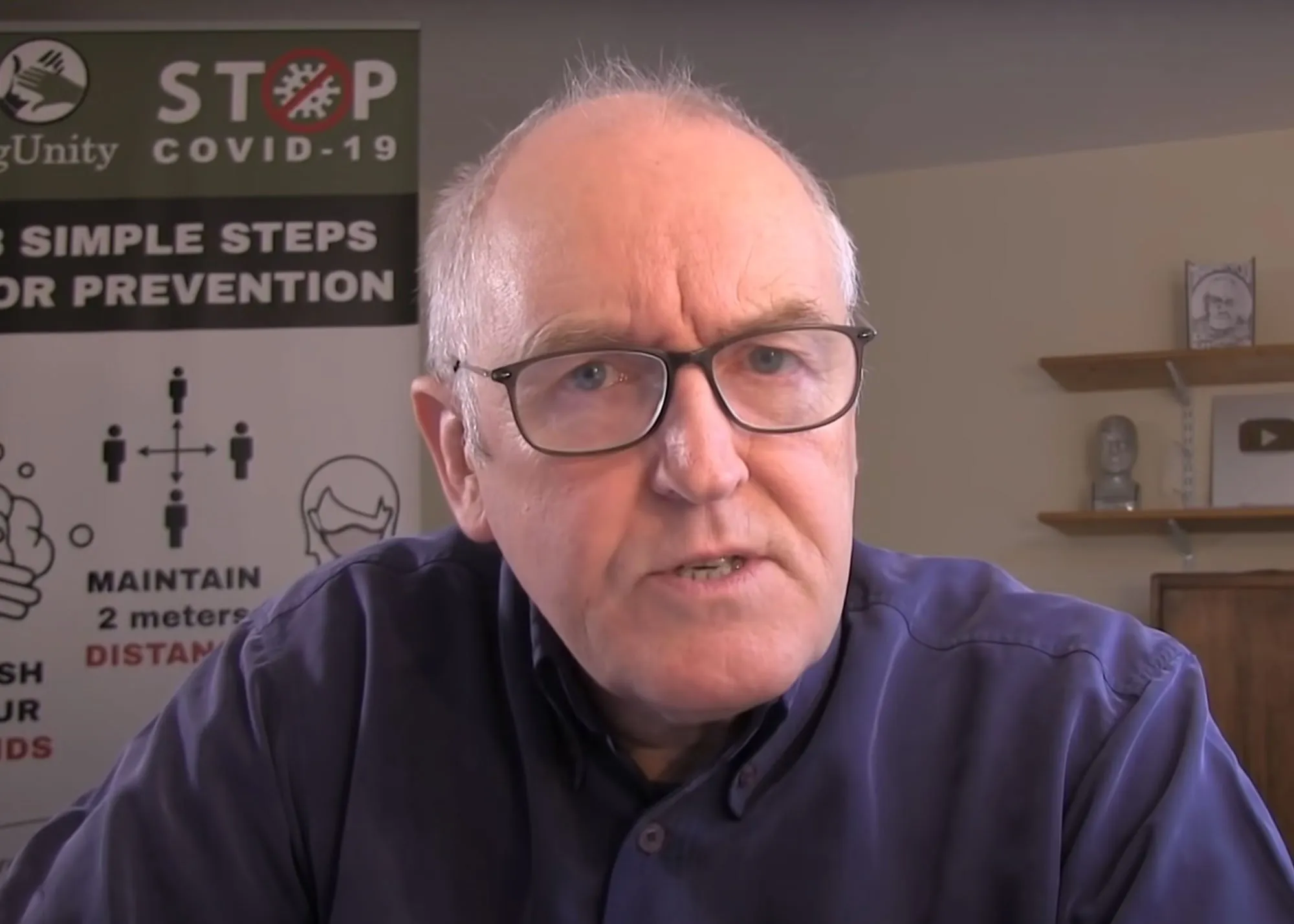 Here's one to get yabbering on: Dr John Campbell, a mild-mannered retired UK nurse teacher, gets huge online views with his consistent – and prolific – analysis of Covid-19 effects and the vaccines. 
On Tuesday, he posted that excess deaths in UK have risen 22 per cent. 
'Why is this not a national scandal?' he asks. 
In another video from a month ago, he assessed a January 2021 report from Australia: TGA's Nonclinical Evaluation Report of Pfizer's mRNA COVID-19 vaccine. 
According to www.health.gov.au, the national vaccine rollout began on February 22, 2021.
He says the report was only made available after a hard fought freedom of information request, and when it was finally provided, it was heavily redacted. 
Campbell says, 'The whole point of science is that we share it and open it to peer review. There are scientists all around the world who are desperate for this information'. 
From the report, he asks more questions and raises his concerns around the concentration of radioactive lipid nanoparticle marker in blood plasma. 
'We were told it stayed in the injection site', he said. 'We can now tell you, as this is an official government document, that the lipid nanoparticles [via intramuscular injection on rats] are widely distributed'. 
'The vaccines are not radioactive,' he adds, 'but there are plenty of things that are concerning'. 
'The uptake to the liver was one major concern', he said, and suggests asking those in authority why this information wasn't provided at the time, prior to the vaccine rollout. 
On a lighter note…
NSW parliament returned on May 9.
The newly-minted Labor government has had some good lead time in changing the office decor and getting up to speed with how to run a state. 
After 12 years of Labor being in opposition, we can expect a few bumpy bits until they are a finely-honed govcorp machine.
There are so many issues to get stuck into. 
For example, there are over 200 urgent Byron Council road funding projects to do – many of which are unfunded. 
The flood reconstruction of the region is still limping along, and appears without any real urgency. 
As for representation for this area, Greens MP Tamara Smith, was re-elected on March 25, so what can we expect? As a member of the crossbench, hopefully she can inspire Labor to commit to fixing up over 200 urgent council road funding projects – many of which are unfunded.
And how will Labor treat all the 128 local government areas (LGAs)? 
So far it hasn't been great, with the emergency levy increase/cost shift being one example.
Keeping councils on their knees was a hallmark of the previous coalition government. Let's hope Labor instead provide councils with enough autonomy so they can function without endless handouts. 
As we have seen, being so reliant on the state and feds for grants means potholes don't get fixed and drainage remains clogged.
Hans Lovejoy, editor
News tips are welcome: