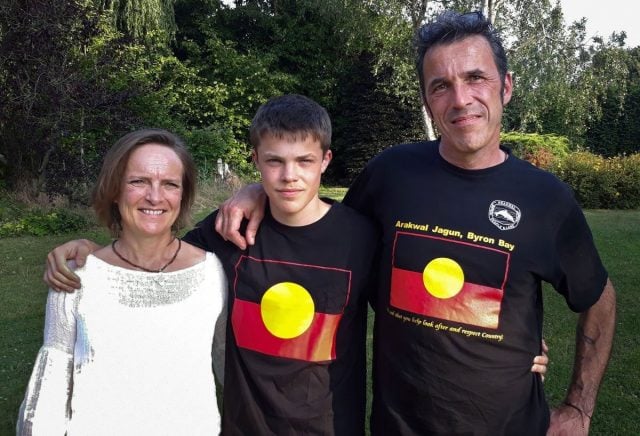 Today is the fourth anniversary of the disappearance of Théo Hayez, an 18-year-old Belgian backpacker who was last seen leaving Cheeky Monkeys bar in Byron Bay at around 11pm on May 31, 2019.
Since then, hundreds of people joined searches and the community drew together to help a family from the other side of the planet find their beloved boy. 
An inquest found that Théo was most likely deceased, but State Coroner, Teresa O'Sullivan, told the court the investigation was unable to determine the cause or manner of his death.
Though life goes on for the Byron community, and the Hayez family, Théo is always in their thoughts.
On Monday, The Echo spoke to Théo's dad, Laurent Hayez, in Belgium – a man who has always been deeply indebted to the community for their love and support throughout the years. 
'We've been experiencing sadness and so many other emotions for fours years now,' he said. 'Four years of thinking about him every day and wondering what happened to him.
'For four years, we've been convinced that he must have bumped into someone between the Cheeky Monkeys bar and the Cosy Corner on Tallow Beach.
'And four years that we've been hoping for a testimonial to put an end to this mystery and this torture of not knowing.'
Laurent says that fortunately, thanks to the immense generosity and kindness of the community of Byron Bay and the surrounding area, he and his family have been able to discover the most beautiful part of humanity during this time. 
'Théo deserves your affection' 
'You have not been mistaken: Théo deserves your affection, because he was a sunny person who did good to those around him'.
'Having adopted him as a child of the village, you continue to keep his memory alive. 
'Thank you for eternity.'