Definitely the newest, and possibly the best tourist attraction Byron has to offer, Jarjumirr Park, is a competition-level skate park that is located between the courthouse, library and Youth Activities Centre (YAC).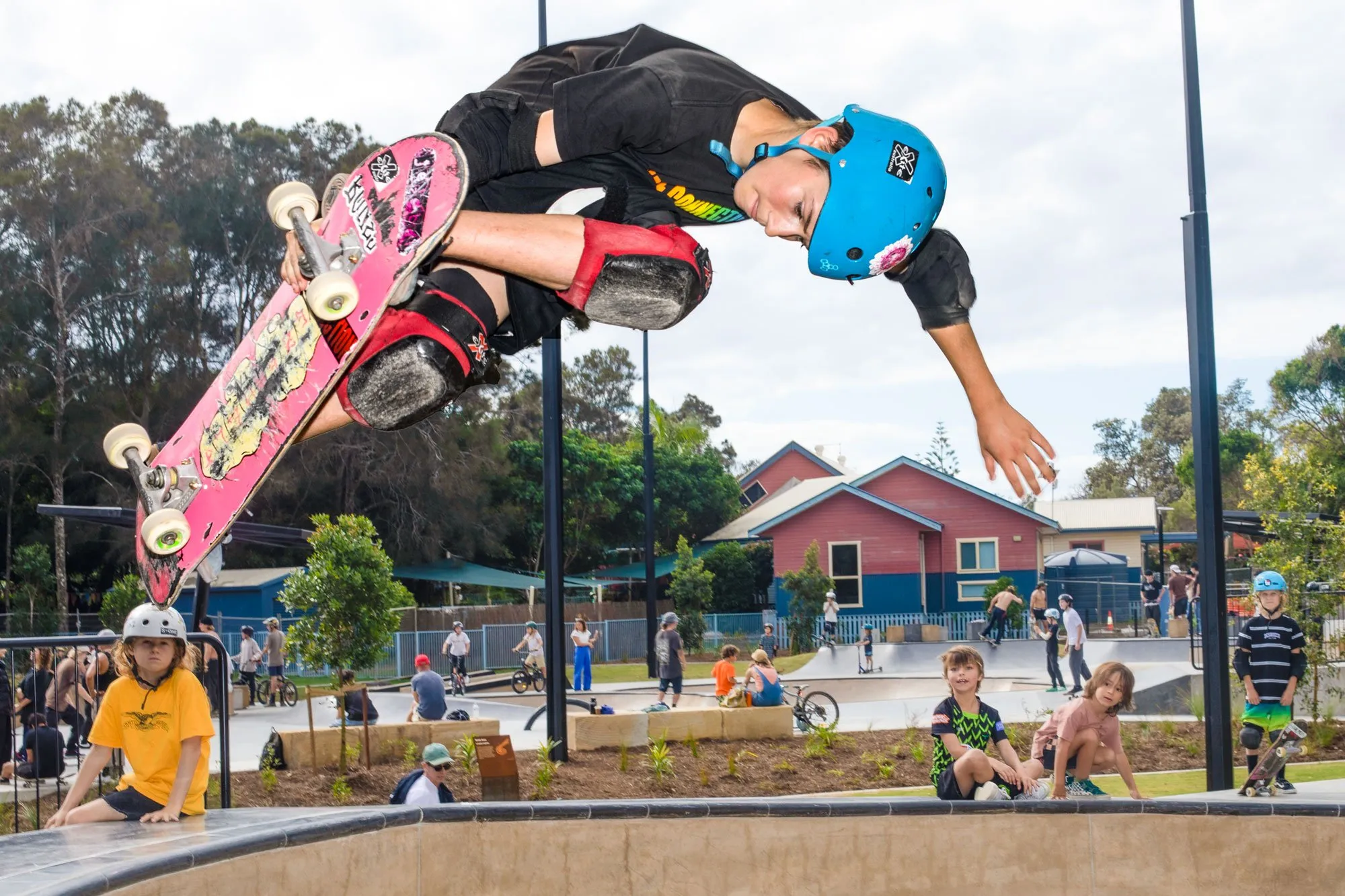 But it's not only the skate part that's awesome – there is plenty of grass and shade, with barbecues, picnic tables, seating, a climbing wall, and cycle paths. On Saturday, Jake Thatcher made his second trip down in three days from the Gold Coast to the venue. 
Jake said that out of the 30 or so parks he has been to: 'I rate this one pretty high'. Byron Shire Council kicked off the project in 2017, and say it was completed with NSW government funding of $2.05M and $600,000 from Council.