The last Tweed Shire Council meeting (18 May, 2023) saw the Reusable Nappy Rebate Scheme adopted by councillors, the rail trail impacts were discussed while a decision on the motion to go ahead with the Cudgen Creek Masterplan was deferred.
Nappy rebates
Councillor Dr Noala Firth moved the motion to adopt the Reusable Nappy Rebate Scheme in Tweed which encourages parents to use reusable nappies rather than disposables.
'Non-disposable rebate has been taken on by many councils already. The funding for this initiative is from the resource recovery budget which is separate from rates revenue,' she was clear to point out.
'There are 3.7 million disposable nappies used a day in NZ and Australia. It is one of the biggest contributors to plastic waste as well as ordinary waste and it takes hundreds of years for these nappies to disappear. There is about one cup of crude oil per nappy. 
'There are 1.5 billion disposable nappies used worldwide a year. They are all still sitting somewhere. This will reduce plastic and landfill. This is something we can do here at the council.'
Councillor James Owen raised the concern over increased water and energy use that washing nappies might produce and Cr Firth was able to clarify that the scheme provides tips on how parents can reduce water and energy consumption. 
Councillor Meredith Dennis raised the issue of adult incontinent pads that have similar issues as disposable nappies and an investigation of this issue was made part of the motion.
The Reusable Nappy Rebate Scheme was supported by all councillors and has an allocation of  $10,000 from the 2023/24 draft budget.
8,000 rail trail users
The Tweed rail trail has proven popular with over 8,000 users since it opened in early March however there is now an increased need for infrastructure including crossings and bike stands. 
Cr Dennis moved a motion that ' A pedestrian crossing at Murwillumbah Railway Station be investigated' as well as the number of bike stands. It was noted that the other b=villages along the rail trail such as Mooball, Burringbar and Stokers Siding were potentially needing similar infrastructure. 
Councillor Rhiannon Brinsmead informed the other councillors that a number of these concerns had been brought to the traffic committee and 'a number of items pertaining to the rail trail will come to council'.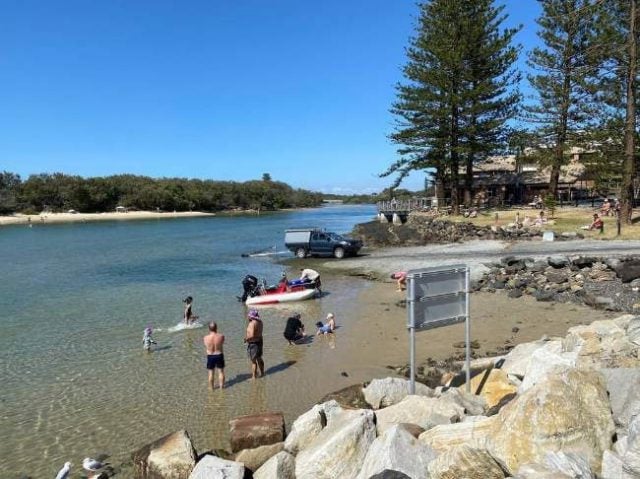 Cudgen Creek Masterplan
Cr Owen had originally moved a motion that the Cudgen Creek Masterplan be prioritised, however, he moved an alternative motion that ' this item is deferred to the next Council meeting and a Councillor Workshop be held prior to that meeting'.
Owen pointed out that the Kingscliff community had been waiting for several years for the masterplan process to get underway and that the area is 'being loved to death'.
He highlighted that this is 'iconic' and 'a jewel of the region' but that if you go there over Easter or Christmas there are so many people there and it is falling to pieces.
'I feel this has been kicked down the road for at least two years, possibly longer. Parking is a major issue with the arguments, altercations, people putting their boats in, families with young children, and illegal parking. Issues with access, it is hard to access for a lot of people in wheelchairs and those who have mobility issues. I think this [Masterplan] is really important.' 
Mayor Chris Cherry said that she was able to support the workshop and deferral but would not have been able to support the original motion. 
'I was unable to support the original motion, as put forward, in light of staff comments and all the things we are already committed to,' she told the meeting. 
She highlighted the strained capacity of the council both physically or financially and the fact that they have significant commitments that they are required to complete. 
'The Masterplan being proposed now is a much broader one than the previous one,' she said. 
'At a workshop, I hope we can identify some actions we can take immediately without having to wait for a masterplan.' 
All councillors voted in favour of the workshop. 
In a prior motion, the councillors resolved 'that Council write to the Minister responsible for Transport for NSW – Maritime, and request that there be greater resources allocated to enforcement of vessel speed restrictions in Cudgen Creek at Kingscliff (currently 4 knots), and that there be a review of existing speed restriction signage, to ensure that it is adequate and effective.'
The next Tweed Council meeting is this afternoon at the  Harvard Room, Tweed Heads Administration Office or you can watch it live online here.