Are we a region that wants to be part of guiding our future or do we just cross our fingers and hope for the best?
This is the question that has inspired the Northern Rivers Regional Futures Summit, where it is hoped bigger conversations will generate a series of aspirations for the Northern Rivers as we head towards 2040.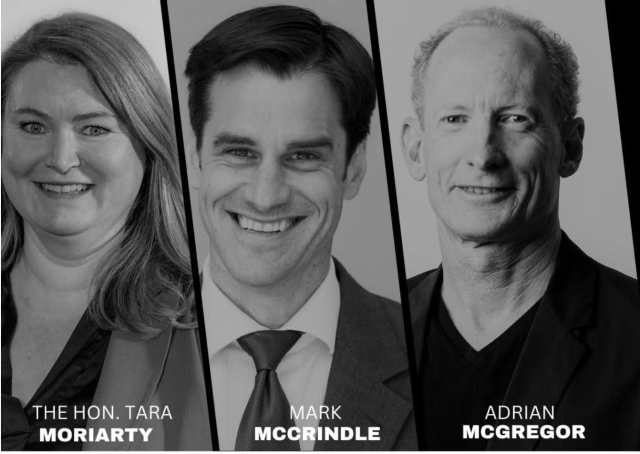 'As a leader in this decade I feel responsible for ensuring we don't look back in 2040 and ask why we didn't do something more or set aspirations for the future 20 years prior,' says Business NSW Regional Director and summit organiser, Jane Laverty.
'We have been doing a deep dive with business leaders and community stakeholders over the past six months and it is clear that people are extremely keen to see the Northern Rivers future guided by our aims for a region that is well positioned for the future and reflects the needs of our future leaders (today's ten year olds) for employment and liveability,' Laverty said.
'We want to be confident when we look our leaders of the future in the eye that we did everything possible to set them up for success by laying the groundwork now and over the next decade.'
The Northern Rivers Regional Futures Summit is on Tuesday 15 August 2023 at Elements of Byron.  It is a full day event to be opened with a ministerial address from The Hon. Tara Moriarty the Minister for Regional NSW.  She will be followed by keynote presenters Mark McCrindle and Adrian McGregor.
Mark McCrindle is a well-known futurist and demographer who will set the scene with a regional data analysis and insights into emerging trends and opportunities.  Adrian McGregor, author of Biourbanism and co-founder of McGregor Coxall, will share his insights into creating healthier and more resilient places.
The key outcomes of the day will come from the participants, supported by the knowledge shared by the speakers and their own expertise and experience, as they work together to create a series of aspirations for 2040 to position the Northern Rivers for success.
Themes will include enabling infrastructure, skills, transport, housing, ESG, technology, culture, workforce development, partnerships, consumer behaviour, industry development, community infrastructure, accessibility and business decision making to name a few.
Tickets are available through Humanitix or by contacting the Business NSW office on 132696.