The Bay Centre Arcade is back in business!
On a summer's night last January, first floor night-club LaLa Land in Lawson St burned down also causing damage to the Bay Arcade underneath.
After months of restricted access, the arcade is completely open for business again with the launch of the refurbished and expanded dental surgery now known as National Dental Care.
According to Rod from Blade Barbers, continued activity for the first few weeks for some operators was via a back alley off the lane.
"It was quite funny really. Our entrance was so hidden, people wondered where the path was leading too!"
LaLa Land is still not ready to trade again but downstairs it's back to business as usual.
---
It's smiles all round at the new National Dental Care clinic
In December 2013, Bay Centre Dental was delighted to join National Dental Care (NDC) and looking forward to a new era at their Bay Centre Arcade clinic. But water damage after the January 2014 fire meant a change of plans and a temporary change of scene.
Dr Rod Whitehead at Byron Dental Centre welcomed the whole team into his Middleton Street clinic while the Arcade was brought back to life.
Now, Bay Centre Dental and Byron Dental Centre have joined together under the NDC banner and the brand new, bigger practice is opening its doors in the Arcade late August. With all-new modern equipment and ultra-comfortable furnishings, they're as dedicated as ever to quality service in a relaxed, caring environment.
"Thanks to all our patients, both in Bay Centre Dental and Byron Bay Dental, for their understanding. And our practice team, who worked so hard to continue delivering an excellent standard of care.
"We can't wait to welcome everyone to our new clinic and the revitalised Arcade. Call us today to find out more, or to make a booking."
National Dental Care
Bay Arcade
6 Lawson St, Byron Bay
66856040
www.nationaldentalcare.com.au
---
Tonic Massage Centre - for a range of  needs
Tonic is the only specialised Remedial Massage clinic in Byron Bay. The only one to have HICAPS facilities allowing you to claim instantly. Our therapists have a lot more training than normal massage clinics, with most holding university degrees in clinical sciences on top of their massage training. With extensive experience in clinical environment and with professional sporting teams, we help everyone from office workers to elite athletes. We work in conjunction with local doctors, osteopaths, chiropractors, exercise physiologists, personal trainers and physiotherapists.
Our specialities include:
Remedial/Deep Tissue Massage
Pregnancy Massage
Dry Needling
Sports Massage
Cupping
You can be sure of the most professional care at Tonic.
Tonic
Bay Arcade, Lawson St, Byron Bay
66855993
www.tonicmassage-byronbay.com
---
Byron Eyes Are Smiling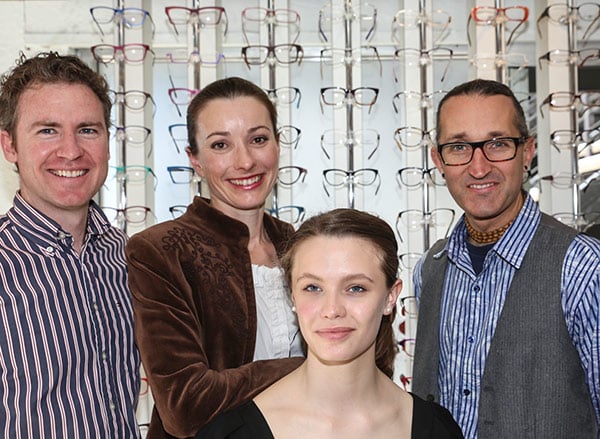 The smiling team at Byron Bay Eyecare are ready to help you no matter what your eye care needs are.  Byron Bay Eyecare is a locally owned business with it's heart well and truly in the community.  The friendly team take great care with their customers and offer superior service and quality products across their whole range whether it be lenses, frames, contacts or sunglasses.  They stock Ray-Ban, Maui Jim and European ranges.  Whenever you call to their stylish and comfortable clinic, there is a smiling helpful face greet you and although you wouldn't know it to look at them there's over 70 years of eye care experience between them.

Byron Bay Eyecare
6 Lawson St, Byron Bay
6685 7025
www.byronbayeyecare.com.au
---
Experienced Medical Care 
Bay Centre Medical was established in 1974 and has been serving the community for 40 years. We are a fully accredited, privately owned practice with friendly, local staff providing comprehensive, family, medical care. Our eight highly qualified  doctors will help you with a wide range of health issues such as; antenatal care, early skin cancer detection, prostate and breast cancer examinations, dermatology, cardiology, mental health concerns, immunisations and more. With 2 convenient locations, one right in the heart of Byron and the other in the neighbouring suburb of Suffolk Park we are sure to be able to accommodate all your health care needs.
Bay Centre Medical - Byron Bay
6 Lawson St Byron Bay
66856206
Bay Centre Medical - Suffolk Park
1 Bryce St, Suffolk Park
66853647
---
Cut throat shaves available in downtown Byron
Blade Barbers have been keeping local guys well-groomed for 14 years.  Rod, Dave and Katrina look after kids, older guys, hipsters and everyone in between.  They specialise in all traditional barbering including beards and cut-throat shaves.
There is also a complete range of shaving products available including brushes, creams and razors.
For hair there's pomades and waxes and, for everyone, there's great advice.
Blade Barbers
The Bay Centre Arcade
Shop 7/ 6 Lawson St, Byron Bay
Phone 66855471 for appointments
---