Byron Arts & Industry & Habitat Precinct
BYRON ARTS & INDUSTRY ESTATE: creative, small batch, hand-made, state-of-the-art, artisan, innovative, ethical, imaginative, hyper-local, leading-edge, quality, EXPLORE premium, master, handcrafted, accomplished, cutting edge, organic, designer, eclectic DISCOVER ingenious, beautiful, unique, sensational, avant-garde, original, visionary, inspirational, expert, brilliant, gifted, ahead of the curve. YOU wonderful, compelling, THERE experiencing, witnessing, engaging. NOW.


1. Painted Earth
Australia's largest range of sustainable paints, wood finishes, and renders. Beautiful, durable, and affordable. No smell, no toxic fumes. Once you try them you won't look back.
M–F: 7.30am–4.30pm, Sat 10am–2pm.
1 Brigantine Street
house-paint.com.au

---
2. Bun Coffee
Bun Coffee is a specialty roaster of  organic, Fair Trade, or Rainforest Alliance blends and 40+ single origins. Visit the newly refurbished roastery door for all your local coffee needs.
17/1A Banksia Drive
buncoffee.com.au

---
3. Byron Bay Peanut Butter Co
Come visit us at our brand new Peanut Butter Store. Receive 10% off when mentioning this article. Open Wednesday to Friday 10.30am–5pm, Saturday 10am–2pm
16 Tasman Way
byronbaypeanutbutter.com.au

---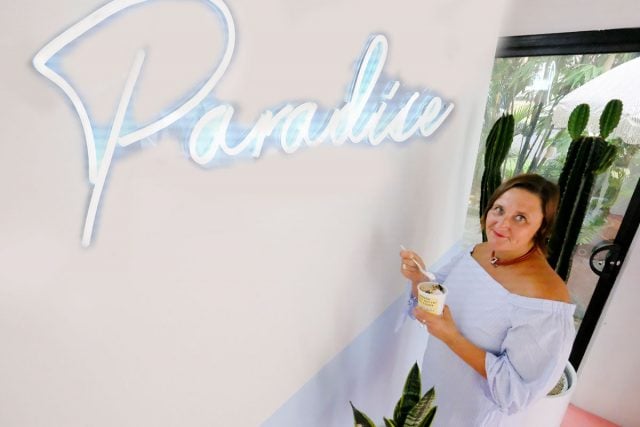 4. Byron Foodies
Byron Foodies Walking Tour will get you feasting on scrumptious delights. Byron Foodies 100% supports the local foodies that are off the beaten track at the Arts & Industry Estate. Tours run Mon–Friday.
byronfoodies.com

---
5. Kouzina Byron Bay
Authentic Greek homestyle kitchen offering locally sourced, seasonal meals, mezzes, salads, sweets, organic coffee, and more. Breakfast/Lunch 7.30am–3pm ~ Tues–Fri dinner 6–late ~ Thur–Sat Ph: 0451 196 769
1 Acacia Street
Instagram: kouzina_byronbay
Facebook: Kouzina Byron Bay Greek

---
6. Zentai Living
Australia's natural bedding specialist since 1981. Certified organic latex mattresses. All-natural latex mattresses. Traditional futons. All solid American oak bedframes. Bedroom furniture.
1/11 Banksia Drive
Shop instore or online at zentai.com.au.

---
7. Eye Of Horus
High performance award-winning cosmetics developed in Byron Bay, formulated with plant-based ingredients, cruelty free and vegan friendly. MASSIVE warehouse sale on 18 April up to 70% off.
9/12 Tasman Way, Byron Bay
eyeofhoruscosmetics.com

---
8. Organic Beauty By Kamon
Using natural, organic-certified products, experience Kamon's ultimate personalised treatments in blissful, intimate, and private surroundings. Waxing, spray tan, eyes, nails, facials, eyelash lifting, and extensions.
6685 5545 | 1 Acacia Street
beautybykamon.com.au

---
9. Fallen Broken Street
Byron Bay-based headwear label fallenBROKENstreet has a massive collection at their flagship showroom. Cruise in and say hi 'n' try some hats on. They love what they do and hope u do 2 :)  xoxox fallenBROKENstreet xoxox
93 Centennial Circuit
www.fallenbrokenstreet.com

---
10. Froth Cafe
A cute cafe/takeaway servicing the industrial estate with organic coffee, poached eggs, burgers, toasties, salads, pies, pastries, açai bowls, fresh juices and smoothies. Open Mon-Fri 7am-3pm, Saturday 8am-2pm LOTS OF PARKING!!
1 Banksia Drive, Arts & Industry Estate, Byron Bay
@frothbyronbay

---
11. Argenton Design
Bespoke fine jewellery. Inspired by simplicity, symbols, and nature, Lisa Argenton creates pieces to be treasured for years. Open Wed, Thur, Fri 10am till 5pm or by appointment.
2/1A Banksia Drive | 0413 707 642
argentondesign.com

---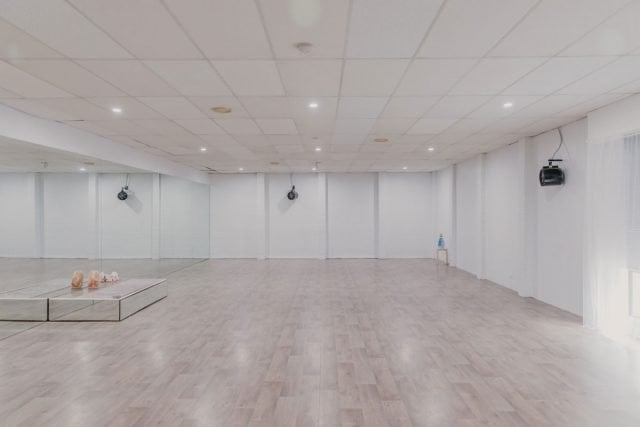 12. Bikram Yoga
Byron Bay's hot yoga studio. Offering Bikram Yoga, Hot Pilates, Vinyasa and Yin.
New Ownership. All levels welcome.
Locals intro offer $49/21 days.
Holiday Pass $60/week.
8 Grevillea St, Byron Bay | 0438 771 170
bikramyogabyronbay.com.au

---
13. Byron Bay Olive Co
La Cuisine from the Byron Bay Olive Co. Olives, Tapenade, French deli and take away for an authentic taste of Provence in the heart of the Arts & Industry Estate.
2/29 Brigantine Street, Byron Bay
byronbayolivescompany.com

---
14. Evolve Physio & Pilates
New daily group class schedule. All instructed by our expert physios. Experience the difference! Intro Offers: $16 First Class $35/week unlimited classes. Health fund rebates available.
Unit 1B, 11 Banksia Drive | 0416 749 746
evolvepilates.com.au

---
15. Emporium Of Wonders
The most magical children's party and retail destination in the Shire. Need a birthday gift? Come visit, meet a fairy, explore for treasures and book your fairytale birthday celebration. Open Thurs, Fri, Sat, Sun, Mon 10am–5pm.
8 Banksia Drive | 5614 8879
emporiumofwondersbyronbay.com

---
16. Grounded Living
Solutions to your soft flooring needs. The latest range takes inspiration from the colours of the Byron Shire. It is the ocean, a walk in nature, the feeling of being at home – and Grounded.
4/4 Banksia Drive, Byron Bay
groundedliving.com.au

---
17. Honey Hunt Style
The most comfortable leggings, perfect for yoga, Pilates, dolling up or chillin'. Created in Byron, Australian made, for women.Twenty-seven unique designs XS-XXL.
2/10 Brigantine Street, Byron Bay
@Honeyhuntstyle
honeyhunt.style

---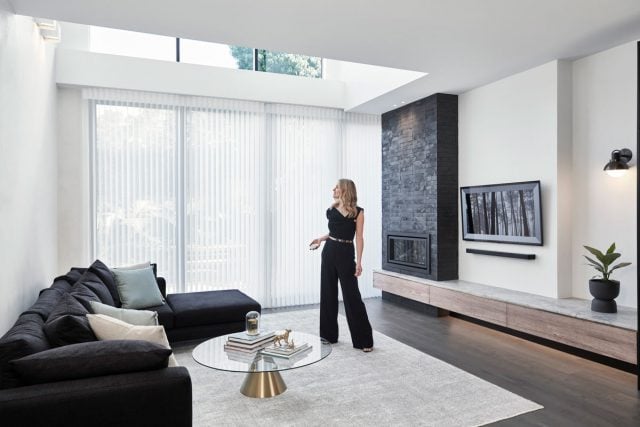 18. Blind Design Byron Bay
Make life easier! Convenient control of your blinds with the PowerView app. Buy 4 or more Luxaflex PowerView motorised window coverings and receive the Home Automation Control Hub for free!
1/84 Centennial Circuit, Byron Bay | 6680 8862
blinddesignbyronbay.com.au

---
19. Salt & Wood Interiors
Our new luxe lifestyle store showcases an eclectic mix of fashion, homewares, furniture and artwork, stocking brands like Uniqwa, Gypset Cargo, Suboo, Woven Husk and St Barts.
4/52 Centennial Circuit, Byron Bay
saltandwood.com.au

---
20. SuperFeast
Come visit the herb specialists at the SuperFeast HQ shop to learn about medicinal mushrooms, adaptogens and tonic herbs. These ancient herbal extracts can help increase vibrancy and longevity.
4/20 Brigantine Street
superfeast.com.au
Instagram @superfeast

---
21. Stone & Wood
Drop into our tasting room and brewery for a tour, tasting, or a bite to eat in a space dedicated to beer education.
100 Centennial Circuit
stoneandwood.com.au

---
Habitat Precinct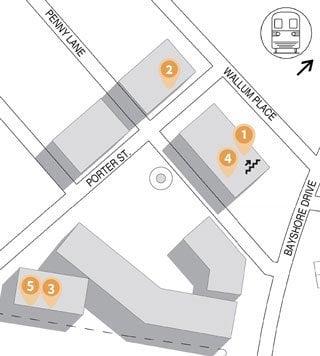 LIVE, WORK, PLAY: Embodying the Byron Bay lifestyle and everything it represents, Habitat is a fantastic retail, leisure and lifestyle community and destination within the Byron Arts & Industry Estate. Located 5 minutes from the beach or a 10 minute cycle from town. Onsite parking available or jump on the train and be there in 10 easy minutes.
---
1. Habitat Workspace
Enjoy co-working from the privacy of your micro-office with NBN connection, shared meeting and kitchen facilities and access to Habitat's pool. One or two person offices and single desks available.
02 6694 3244
First Floor, B1 Building
habitatbyronbay.com/workspace

---
2. Katrina Beohm Real Estate
Katrina Beohm Real Estate is an independent agency able to offer a bespoke real estate service without the constraints of a franchise structure.
kbrealestate.com.au

---
3. Aesthetica
Aestheticá is locally owned and run by a team of medical and dermal professionals specialising in non-surgical cosmetic and advanced skin treatments. Book for a no obligation FREE skin or injectibles consultation.
Unit 60, C5 Bldg | 0427 601 903
aestheticabyronbay.com

---
4. Nice Martin
'Nice Martin is made for the girl with a handsome aesthetic, who likes to meddle with her rebellious side but also stay feminine! NM upholds individuality and ethicality without bursting the bank.'
Suite 6-9, B1 Bldg
nicemartin.com

---
5. O'Meara Dental
Dr Marcus O'Meara has moved to Habitat where he'll continue to provide high-quality, technologically advanced, holistically minded dentistry in a beautiful setting, perfectly aligned with his ethos. Appointments available now.
Unit 59, C5 Bldg
02 5629 7093