Selflessness
Definition of selflessness: When a person cares enough to take a risk on their own gain to do, give or say some thing for another person, without ever expecting a token in return for the deed, act, or accomplishment made from it. Urban dictionary
I was lucky enough earlier this week, to be in the presence of someone who loved what they were doing. I mean yes, we all come across people every day who enjoy what they are doing – or not, but this was different. And I am just trying to put my finger on what that was …
I was at a Melbourne Cup gig in a friend's home, and this man sat on his chair all day and into the evening, and drew caricatures of anyone who would care to sit down in front of him. Initially I thought … oh that's a bit vain to have someone draw you, but then when I saw what he was producing I couldn't resist. This man, Jon Lemon, has this incredible skill of capturing the essence of a person. Now have a think about that … capturing somebody's essence. How do you do that? Is it in the twinkle in the person's eye, is it in their posture, the clothes they are wearing? I also realised when I sat down, that this was not just about what was being drawn on the paper. The skill Jon had developed over many years was to be able to look right into you – perhaps, to see where your vulnerability was – and to pick out that one thing about you that sums you up.
I have to say, that I was absolutely and totally in awe of Jon, because on top of this, he was also drawing a new person about every twenty minutes! Just astounding.  But there is more … All day people were saying to him "would you like something to drink Jon, would you like some food." And he would just say no thank you and continue drawing. So the act of what he was doing was also purely and totally selfless. All he wanted to do, what really made him up, was giving this gift that he had to others.
You know, I just felt so inspired by him. It made me think of other people I have come across in my life, who give so much – the giving that comes from the heart. It can be as simple as how you answer the phone – do you know people who answer the phone to you like you have just made their day for them? I am not sure if this is a skill that they have developed, or if this is something that just comes naturally to them. But who cares?  Either way, it works.  It's like they say if you go out of your way to smile at people, they will always smile back. I had a girlfriend who experimented with this, saying to herself that she would consciously go through this particular day smiling at people, and she said what she got back was amazing. So simple … and yet there is so much research going on about what makes people happy!
To be what you must be, you must give up what you are
– Yusuf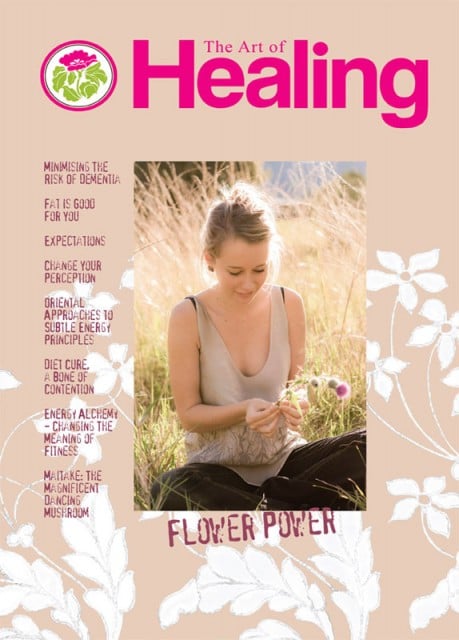 Article courtesy of Catherine Mercer
The Art of Healing