1. ACE Community Colleges
ACE Community Colleges is relaunching its technology hub, training centre and creative studio spaces – all part of a revitalisation at the Magellan Street Campus in Lismore CBD. The project, a major renovation, was given the green light late in 2019, triggered by a combination of business growth and support from the Department of Education and Training as part of the NSW Adult and Community Education (ACE) Infrastructure Maintenance Grants Program. 'We are beyond excited about the College rebuild and renovation. The new student learning and training spaces are brilliantly contemporary and custom designed. The new infrastructure enables us to offer an expanded lifestyle, work skills and full qualification program. I also see the entire project adding new energy and possibility to the CBD heart of Lismore. There are a bunch of Campus tour dates coming up soon. Pop in for a look', said ACE Colleges CEO & Principal, Kerry Johnson.
59 Magellan Street
6622 1903
---
2. Fundies Organic & Wholefood Market
Founded in 1979, Fundies Lismore is a holistic organic and wholefood store, right in the heart of Lismore. Catering to many dietary needs including plant based, vegan and gluten intolerant - the store is packed full of wholefood goodness. With qualified naturopaths in store, the team are on-hand to help with a range of wellness issues; from supplement advice to dietary food swaps to immune boosting vitamins, to skin and hair care, plus stress and sleep support. Committed to supporting local growers and producers where possible, the team take great pride in their product selection. Explore the growing range of plant based and vegan products, bulk foods, natural household cleaners, organic skincare and makeup. Not to mention the delicious snack foods, dairy free ice creams, and chocolate options galore. It's a health food wonderland! Plus, all fruit and veg is Certified Organic ñ so you can trust itís grown without toxic pesticides.
140 Keen Street
02 6622 2199
---
3. Northern Rivers Conservatorium
The Northern Rivers Conservatorium is well known and well-regarded as a key cultural, educational and community organisation, and the largest single provider of quality music education in the Northern Rivers. They aim to create a community of people who are happily committed to pursuing the art of music-making to their highest capacity through the provision of quality, accessible music education to residents of the Northern Rivers region. Whether you are 18 months old or 81 years old, there is something for you at the Northern Rivers Conservatorium, where they welcome all ages, abilities and aspirations. Their teachers model musicianship; inspiring and empowering students through their passion, their own performances, and their professionalism. Their music programs include: Community Music, Music in Schools, Individual and Ensemble tuition, Early Childhood Music, performances, workshops and visiting artists.
For more information call 6621 2266
or visit nrcac.edu.au
FB: @northernrivers.conservatorium
Instagram: @northernriverscon
---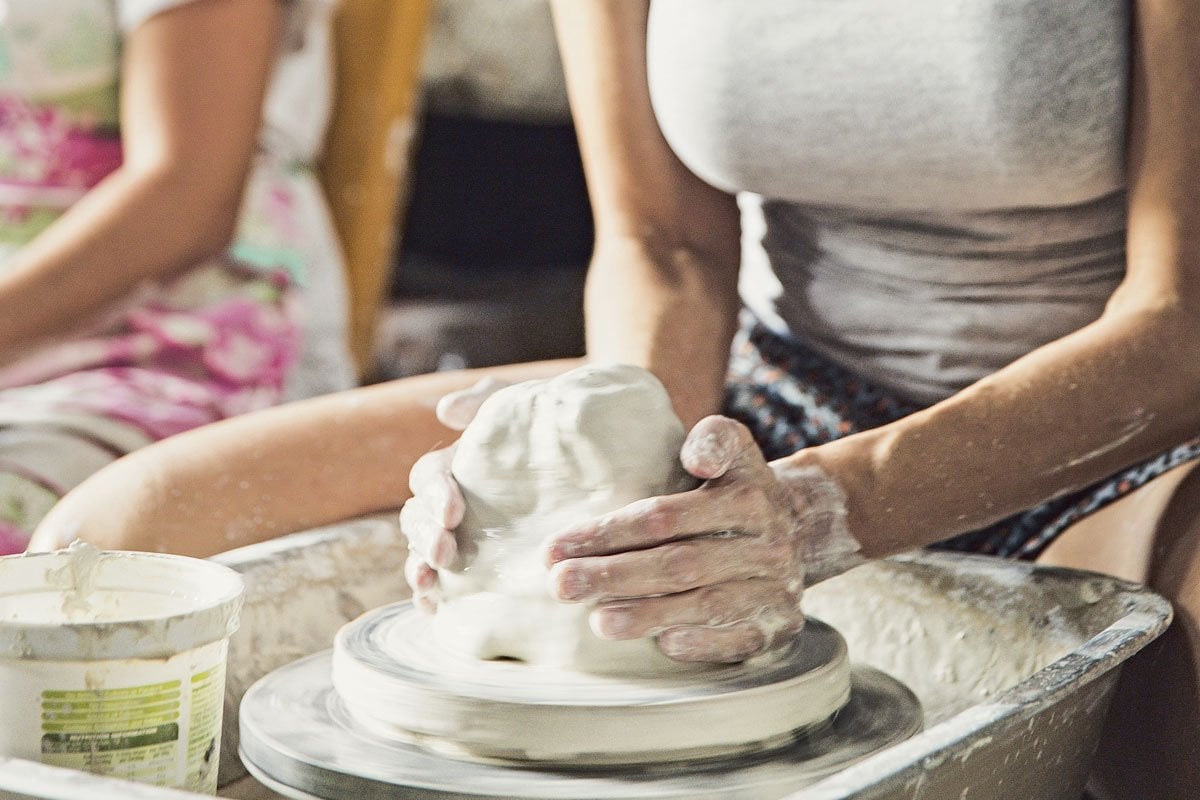 4. Northern Rivers Pottery Supplies
Northern Rivers Pottery Supplies has been operating for over 30 years, supplying clay and glaze materials to the many potters, schools and students throughout the area-from the beaches to the mountains and everywhere in between. Owners Madeleine and Ove work out of a charming 100-year-old rustic shed, down a little laneway in North Lismore. Professionally led workshops are facilitated by experienced local ceramic artists, including Brooke Clunie and Penny Evans. NRPS also offer a firing service which sees their two big kilns working almost around the clock.
54d Terania Street, North Lismore
6621 4688
0417 710 697
Check out their website for more info: nrpotterysupplies.com.au 
---
5. Etika Etc
20% OFF SALE! Lismore's linen clothing store Etika Etc is an eclectic, natural sanctuary of all things linen; from a bohemian look, to 'molto elegante', and everything in between. Peruse racks of linen in every style, colour and texture, with linen from Italy's Positano to Perugia, from the seamstresses of Delhi and Hanoi, to home grown linen labels. Dress for Autumn in fabulous rust linen pants and crisp white shirts, matched with the latest leather belts from Morocco, or peasant skirts, linen T-shirts, the ever-popular harem pants, palazzo pants, or culottes. With stylish skirts and dresses to suit everyone, dress for morning coffee, lunch, cocktails, even paddock and beach weddings! For the cooler months they stock heavier linen dresses, tops, pants, jackets and edgy linen ankle length coats, as well as cashmere toppers and scarves, unique designer wool scarves in fabulous colours and gorgeous New Zealand made ponchos.
147 Keen Street (opposite the Conservatorium & new art gallery)
0438 415 153
---
6. Lismore Regional Gallery
Lismore Regional Gallery is one of the region's most vibrant art spaces and presents a wide range of cultural events. Showing local, national and international artists, the gallery always has something unique to experience with regular talks, children's activities and exhibitions. The Gallery is also home to Geoffrey Hannah's incredible Hannah Cabinet (with over 140 drawers!) which has weekly viewing session times to see the intricate craftsmanship inside. Outside the Gallery is the lovely green space of the Lismore Quadrangle - the ideal place to kick back and relax.
11 Rural Street
T  61 2 6627 4600
Instagram & Facebook: @LismoreRegionalGallery
---
7. NORPA
See world-class circus, dance, theatre, music and more at NORPA! The 2020 NORPA Season is packed full of comedy, drama, dance and music, bringing together exciting homegrown performances with the best of national touring productions. Our home at Lismore City Hall already had brilliant acoustics, but new world-class sound and lighting equipment means you'll experience performances that will stick with you long after they've left the stage. Coming up soon at NORPA is contemporary circus and physical theatre juggernaut Gravity and Other Myths on Friday 27 and Saturday 28 March, followed by smash hit pint-swigging, feel-good sensation The Choir of Man, on Friday 3 April. On May 5 and 6, George Orwell's intensely powerful classic Animal Farm by acclaimed Brisbane-based company, Shake & Stir, takes the stage. Subscribe and save! Buy tickets for 3 or more shows to save 20%. Come play.1300 066 772
---
8. Lismore MG
The iconic MG is now available in the Northern Rivers. Located in South Lismore, near Lismore Airport, Lismore MG offers a range of vehicles; from the sporty MG3 auto (from $15,990 drive away), to the ZS compact SUV (from $22,990 drive away), and the all new HS SUV, (from ($30,990 drive away) ñ now with five star ANCAP safety rating and features rivalling the best of the SUV competitors and an unbeatable seven year unlimited km warranty with seven years roadside assistance. Lismore MG is locally owned and operated servicing the Northern Rivers region.

'If you can't come to us, we will come to you.'

Visit Sarah and the team at 67 Krauss Ave, South Lismore

02 5624 7450