Artist in Focus: Raffael Lohman

Raffael Lohmann epitomises the cosmopolitan style, unique craftsmanship and design work that makes Byron's Arts and Industry estate one of the most exciting places to visit or work in the region.
He designs, makes and sells his leather works as one of three artists and the founder and curator of the Lume Gallery of Functional Art.
Establishing his own label, LOHMANN, in 2011, he produces timeless leather goods, ranging from shoulder bags and satchels, to laptop bags, cases, hobos and wallets.
Being born and raised at the border of the black forests in Germany and years of creative experimentation and travels have seen him absorb techniques from artisans across the globe. Since 2008 he has called Australia home,
All Raffael's work carries the distinctively Byron Bay blend of high-quality ethically sourced materials and fine craftsmanship.  His intricate and detailed leather work merges his German-Italian heritage, integrating unique style and attention to detail.
'I have a passion for textures and materials that reflect our natural landscape and serve timeless purposes,' explains Raffael. 'I source beautiful materials that tell a story, from kangaroo leather to antique solid brass fittings. Each of my pieces is one of a kind and made with dedication, love and attention.'
The Lume Gallery is open from Tuesday to Saturday from 10am to 4pm. Ph 6685 7044.
6 Acacia Street A&I Estate, Byron Bay www.lohmann.com.au
The Drill Hall Theatre Company presents The Drill Bits Show
The show is a delightful collection of dramatic bits, comedy bits, dance bits, music bits, film bits, with all the bits shaken into a theatrical cocktail that will appeal to all tastes. Opening night is a fundraiser for COREM, that fantastic not-for-profit local group who have been raising funds to install a PV system to the Drill Hall roof. COREM will also be busy in the kitchen preparing curries for dinner and lunch before each show, from 6:30 Friday and Saturday and 1pm Sunday.
Tickets and further information from www.drillhalltheatre.org.au. Tickets also available from the Bookshop Mullumbimby.
Jewellery Courses
Live your dream and learn how to create your own jewellery or advance your skills to the next level. Award-winning jeweller, Chris Gortz, shares his experience of over 40 years and brings out the best from absolute beginners to advanced jewellery makers.
All tuitions are strictly one on one. Classes run for a week (five days) and are individually tailored. They can include making your very first piece of jewellery to designing, including CAD, advanced jewellery techniques or gemstone setting.
For further information, please contact Chris: [email protected] Ph: 6684 5225.
April Exhibitions at Northern Rivers Community Gallery
Northern Rivers Community Gallery (NRCG) presents three new exhibitions during April that provide something for everyone to enjoy!
LOUD in the Gallery, now in its fourth year, is a dynamic exhibition celebrating National Youth Week, with final-year works on showcase from secondary schools across the Ballina Shire.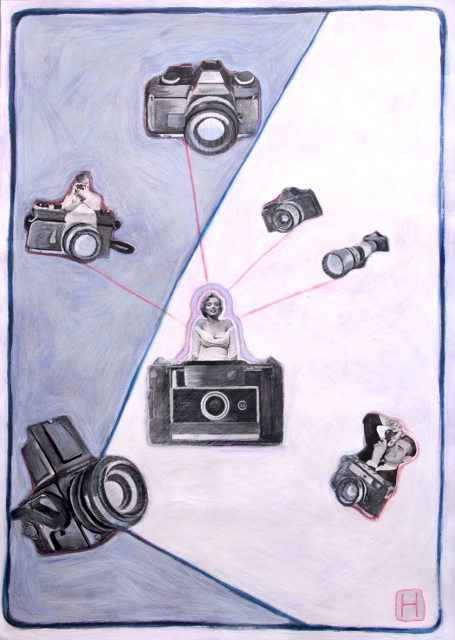 La femme by Hailey Gardiner is an intriguing collection of mixed media artworks that are simultaneously intimate self-examinations and heartfelt interpretations capturing aspects of what it is to be female.
Feather and Sea by Rebecca Tapscott explores the synchronistic diversity of nature on the Ballina coast; specifically birds and their habitats.
Enquiries phone 6681 6167 www.nrcgballina.com.au