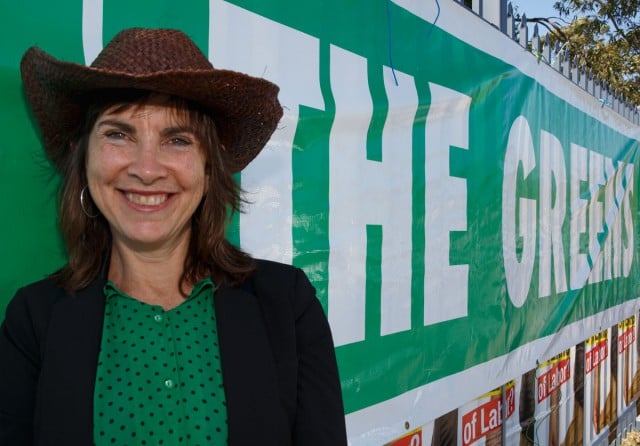 The NSW Greens have announced their upper house preselections for the 2015 state election, despite it being still 10 months away.
Tweed-based Dawn Walker has been placed fourth on the ticket, which is selected by state-wide preselection vote of members.
Ms Walker stood as the Greens' candidate for Richmond in last year's federal election, winning a commendable 17.7 per cent of the vote and pushing Labor's candidate, Justine Elliot, across the line.
Despite being fourth on the ticket (the Greens picked up three seats at the last election) the former president of the Fingal Head Community Association is confident she can get elected, especially given the state of major parties.
'With the old parties embroiled in corruption scandals and discredited through ICAC, only the Greens can clean up NSW politics with our strong track record of campaigning against tainted donations and influence peddling,' Ms Walker said.
'The Greens have chosen a strong ticket to promote our vision of clean politics, clean energy and gasfield-free communities.
'North coast National Party members have sold out our community by allowing gas development to threaten our water supplies and rural farmland. Only the Greens have a policy of stopping coal seam gas and promoting renewable energy,' said Dawn Walker.
The Greens' NSW Upper House ticket will be headed up by John Kaye, Mehreen Faruqi, Justin Field and Dawn Walker.
At the 2011 state election three Greens won upper house positions: fellow north-coaster Jan Barham, David Shoebridge and Jeremy Buckingham. They will continue to hold their positions for another electoral term.