The Byron Shire Echo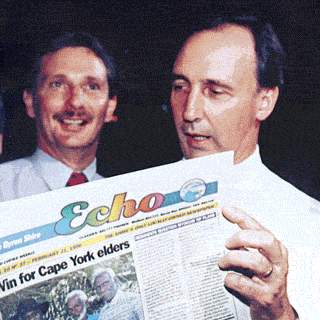 Since 1986 The Echo has been the voice of the Byron Shire. This independent free weekly newspaper covers the news and events of a thriving, unique and colourful north coast community. Offering much more than just local news, the Byron Echo is home to a rich selection of quality content, including regular political and social commentary from guest columnists Andrew P Street, retired magistrate David Heilpern, Indigenous Professor Bob Morgan and Margo Kingston.
Mungo MacCallum's authoritative political commentary was a key part of The Echo's independent voice, until his death in 2020.
The Echo has a lively selection of letters to the editor, thought-provoking articles, and Mandy Nolan's comprehensive entertainment coverage in Seven including a gig guide of what's on in Byron Bay. There is also the Good Life food, wine and travel section including Byron area restaurant reviews, the Good Taste restaurant guide, service directory, classified ads, real estate and much more.
Find past editions going back as far as 2005 in our print archives.