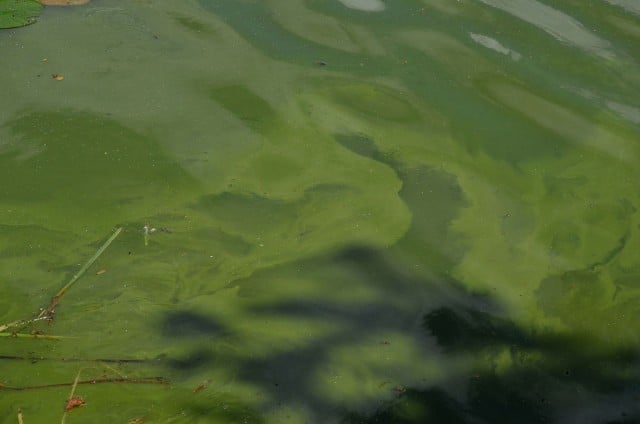 Richmond Valley Council has posted a red alert following an outbreak of blue green algae in the Richmond River at the Casino boat ramp.
Hot and dry conditions are blamed for the outbreak, which can cause severe rashes if it comes in contact with skin and illness if consumed.
A Richmond Valley Council spokesperson said, 'People are advised not to enter the river, not to drink untreated water or bathe in water drawn from the affected river area while this red alert level warning is in place.
'The water is unsuitable for stock watering and may result in death of livestock. Any fish caught should be cleaned and washed thoroughly in uncontaminated water and any internal organs disposed of before consumption.
'If water is ingested, or individuals come in contact with the water at red alert levels, there is risk to health and it is advised to seek medical attention. Children and people with pre-existing health problems are most at risk. People might also experience diarrhoea and skin irritations,' the spokesperson said.