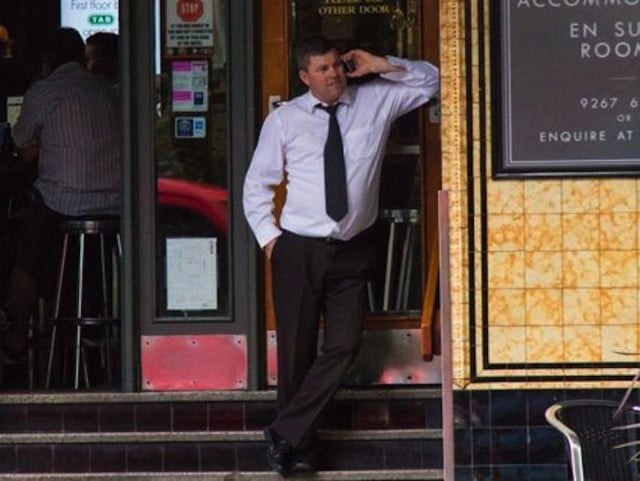 Former Byron Bay detective inspector Shane Diehm has had a six-month jail sentence for lying to the Police Integrity Commission overturned on appeal.
Det Ins Diehm was involved in a binge weekend at a hotel on the Gold Coast in 2010 with a number of other officers, most of them members of the local police rugby union team.
Unbeknown to the group an undercover internal investigation had installed video cameras in the hotel rooms where the party was taking place.
During the weekend the cops were filmed binge drinking, eating marijuana cookies and popping ecstasy pills, among other substances.
Following the party Diem was drug tested and showed a positive result for cocaine.
He later admitted to taking the drugs but told the Police Integrity Commission he was so smashed he couldn't remember what any of the other cops were doing.
Last year he pleaded guilty to misleading the commission and was sentenced to six months in prison. That conviction was quashed on appeal, as was the jail sentence.
He has been placed on a two-year good behavior bond.