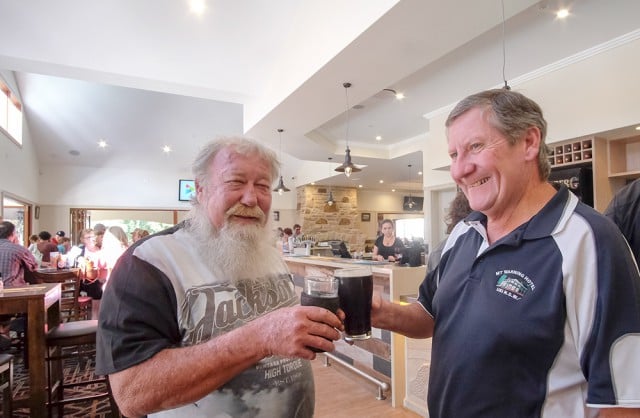 More than two years after it burnt to the ground, the historic Mount Warning Hotel, affectionately known as the Uki Pub, will open its doors for a grand official opening tomorrow (Saturday).
The new pub, which replaced the old two-storey timber building gutted by fire in February 2013, will once more serve as the social hub of the village after a long absence.
The hotel opened its doors two weeks ago in a soft trial opening, with hundreds of locals and visitors alike calling in to check it out.
The old hotel was one of the Tweed Valley's longest standing pubs and a tourist attraction for the area.
The restoration of the hotel took the best part of two years and cost around $2 million, and owner Brett Watson is no doubt proud of the new facility.
Locals as well have welcomed the new-look hotel and taken to a Facebook site, Friends of the Mount Warning Hotel, to express their opinion and to keep informed on how the rebuilding was coming along.