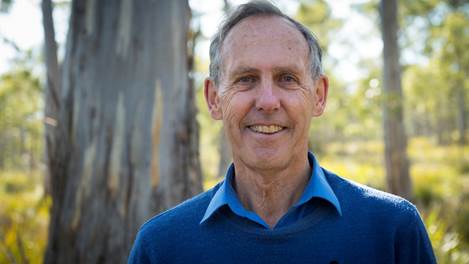 Environmentalist, chair of the Bob Brown Foundation and founder of Bush Heritage Australia will be keynote speaker at the 18th annual Big Scrub Rainforest Day being held on Sunday, October 16 at Rocky Creek Dam.
Speaking from Tasmania ahead of his attendance at this year's event, Dr Brown said, 'The Big Scrub is one of Australia's iconic rainforest landscapes and was once the largest continuous expanse of lowland subtropical rainforest in Australia, covering an estimated 75,000 ha of fertile basalt-derived soils between Nightcap Range and the Richmond River.'
One per cent left
'Whilst only one per cent of the Big Scrub remains in remnants and regrowth areas dispersed throughout the landscape, these patches of what is now critically endangered rainforest contain very high plant species richness, and provide habitat for thirty-three nationally threatened plant and animal species in a national biodiversity hotspot.
'These areas provide key stepping stones between coastal habitats and the hinterland ranges for many animals that need to move to follow food resources as they change with the seasons. Such connectivity is likely to become even more important as climate changes, underlining the need for remnant expansion and linkage through restoration, regrowth and planting in corridors.
'I am very much looking forward to coming to Big Scrub Rainforest Day on 16 October at Rocky Creek Dam to visit the Big Scrub and help promote the protection and restoration of this majestic landscape,' Dr Brown said.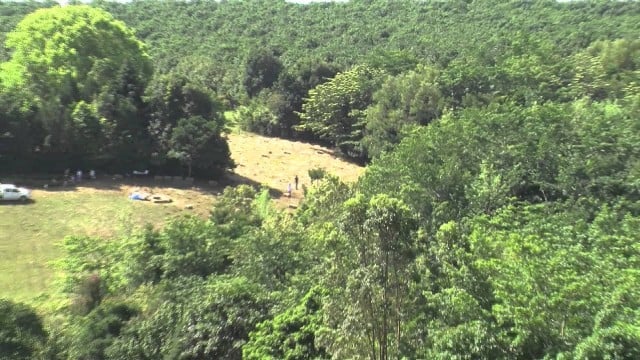 Critically endangered
Big Scrub Landcare president Dr Tony Parkes said he was delighted that Bob Brown would deliver the 2016 keynote address.
'To succeed in our task of restoring the critically endangered Big Scrub rainforest we need to engage with landholders and local communities throughout our region. Bob Brown is an excellent ambassador for conservation and we are looking forward to welcoming him to the Big Scrub and to his contribution to what will be a great event,' Dr Parkes said.
Now in its eighteenth year Big Scrub Rainforest Day is Australia's largest annual Landcare community information and education event, attracting 23,000 attendees since 1999. It provides community members with a unique opportunity to learn more about our wonderful, internationally significant local rainforest and its restoration.
Big Scrub Rainforest Day 2016 is presented by Big Scrub Landcare, co-founder of the event, in association with Rous County Council, EnviTE Environment and Rainforest Trust Australia.
The program will feature presentations from some of Australia's leading ecologists, rainforest regenerators, scientists and naturalists as well as practical workshops, guided bird and rainforest walks, children's activities, food, displays and stalls.
30 years of restoration
This year's event celebrates 30 years of restoration at Rocky Creek Dam.
Rous County Council's natural resource management planning coordinator, Anthony Acret said that all of the key water sources of Rous County Council were located within the Big Scrub landscape.
'Big Scrub conservation and restoration protects water at the source and provides for water quality improvement through ecosystem processes.
Rous County Council welcomes the return of Big Scrub Rainforest Day to Rocky Creek Dam for 2016. Rous County Council commenced pioneering restoration work at Rocky Creek Dam in 1983 applying what would become known as 'the Woodford Method' to restore lowland subtropical rainforest in Big Scrub areas that had previously been cleared and used for dairy farming.
Over 30 years later and the benefits of this work provide us all with inspiration and a vision of what can be.
Big Scrub Rainforest Day strengthens the capability of the local communities and Landcare groups working in our water catchment areas to improve the condition of riparian areas, and therefore provides for overall improvement in catchment health and water quality.'
The full program is now available at www.bigscrubrainforest.org.au