Karena Wynn-Moylan
Byron Ballina and Beyond Open Studios Art Trail  |  3 Market Street, Bangalow  |  27 & 28 April, 4 & 5 May  |  10am–4pm
Bangalow fine artist Karena Wynn-Moylan's will be one of the 26 artist studios you can visit over the weekends of the Byron, Ballina and Beyond Open Studios Art Trail. Held over two weekends – 27/28 April and 4/5 May, 10am–4pm, you can visit her studio at 3 Market Street, Bangalow, to gain an insight into the creative process.
Karena is using the occasion to have an 'up to 50 per cent off' sale of earlier work so she can make room for new exhibition work. 'It's a wonderful chance to connect with art lovers, old friends, new buyers, and gain feedback and responses to one's work. I am looking forward to seeing lots of visitors over the two weekends,' she says.
To see some of the work she has on sale go to www.studiosale.bravesites.com
---
Skyward by Tanya Ogilvie-White
Piccolo Gallery, 7/10 Wilfred St, Billinudgel  |  Opening Friday 26 April 6pm and running until 17 May
The ancient art of hot-wax painting will be on display at Piccolo Gallery in Billinudgel next week, at the launch of Skyward, a solo exhibition by Bangalow artist Tanya Ogilvie-White. Twenty-four pieces of Tanya's artwork, all of which highlight the ethereal beauty of Byron Shire's wildlife, will be on display in the gallery, where the artist will give a talk about the hot-wax process, which involves burning layers of wax, oils, and other materials onto wood using live flames.
The event will be a first on three counts: Tanya's first solo exhibition since moving to the Shire in 2017; Piccolo Gallery's first event since recovering from last year's serious floods in Billinudgel, and the first time there has been a dedicated exhibition featuring hot-wax painting techniques in the Byron Shire.
The Skyward launch takes place at 6pm on Friday 26 April at Piccolo Gallery, 7/10 Wilfred Street, Billinudgel (Tel: 6680 3444). Drinks and nibbles will be provided. Please come along and experience the magic of hot-wax painting, and if you can't make it to the launch, take the chance to see the exhibition, which runs until 17 May.
---
Hilary Herrmann art exhibition
Ninbella Gallery, Bangalow  |  Daily
Hilary Herrmann presents work from her private space at Ninbella Gallery in Bangalow.
She says, 'My home is a private space brim full of collections and memories. It is eclectic and pell-mell, a snug haunt offering of both shelter and retreat. I like to organise my space, sweeping, decluttering, rehanging, papers blown asunder by the breeze; meanwhile allowing the hairy old dog to secretly chew its bone on woven rugs and the restless chickens to roost on the corner of the couch – a daily egg and unhouse-trained behaviours.
'I see my home as following the same rhythm as my painting process: considered, rambling, ever in flux, and not particularly obeying rules but pursuing a personal aesthetic.
'My father's cedar roll-top desk; artworks by my friends; obscure objects collected over many decades; gold-encrusted Russian icons; bark paintings; the first drawings of my daughter. Flowers in gifted vases; fruit, vegetables and herbs laying in an array of assorted bowls. Cobwebs in every corner and the elusive tawny frogmouths taking shelter on my easel. All a part of my day.
'I see my home as a rambling history, with visible and invisible connections. In this space is my mother's glance, my father's presence, memories of friends past and present, creatures and their abundant songs… so much joy and today the sound of rain. A place to keep the madness and devils away, keep the cruel and mean and thoughtless away.
'Sanctuary of most, if possible…'
The warmth and joy of Hilary's home is present in her beautiful whimsical paintings. They are on show at Ninbella in Bangalow
---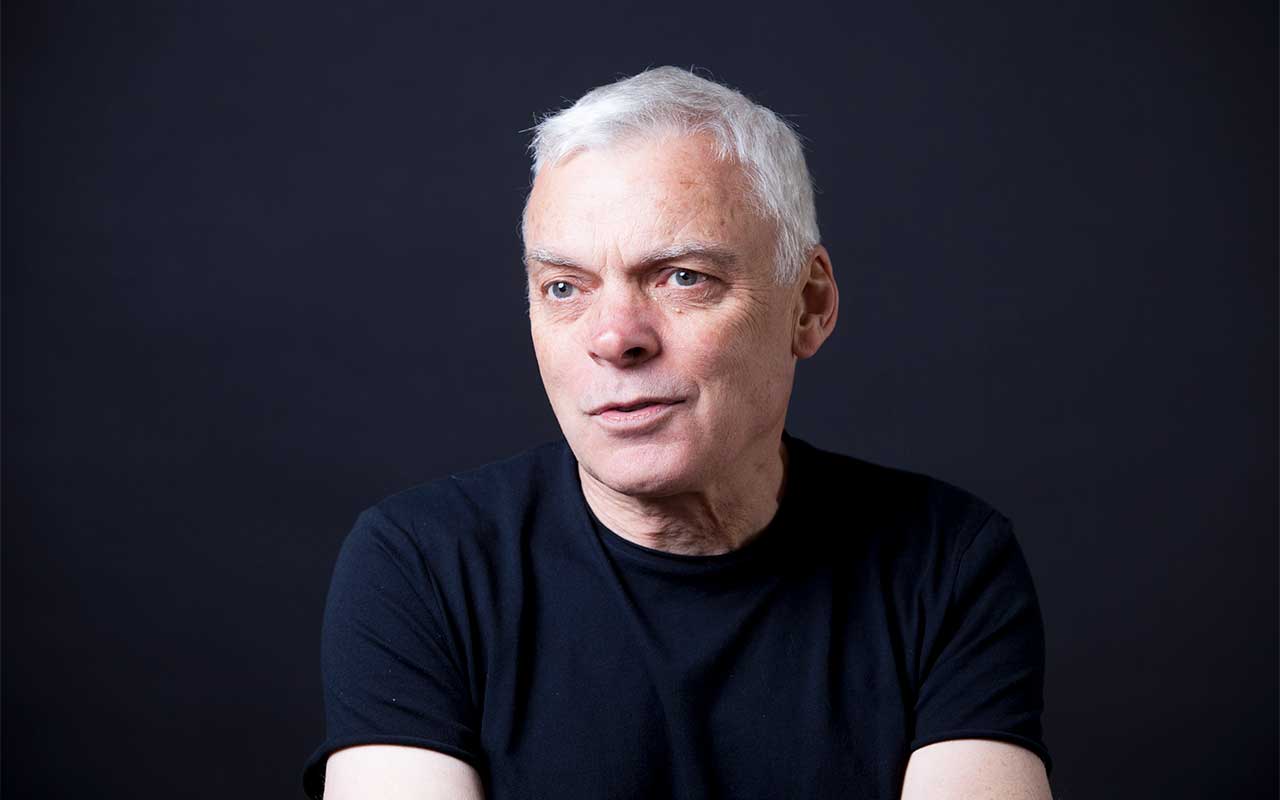 Friends of the Library present Graeme Simsion author talk
Byron Library  |  30 April  |  6pm  |  $15
I absolutely loved The Rosie Project. It was one of those books that would take me by surprise every page and have me bursting out laughing.
I was reading it on a plane and I couldn't contain myself. I just kept laughing. It made the woman next to me uncomfortable. Then jealous. In the end when I finished the book I just gave it to her. Then she started laughing. Find out about what inspired the book and how one of the most loved Australian book series sold almost five million copies of The Rosie Project and The Rosie Effect in more than 40 countries and had 62 weeks on the New York Times bestseller list. The movie rights were purchased by Sony Pictures.
Author Graeme Simsion has just released The Rosie Result: Genetics professor Don Tillman and medical researcher Rosie Jarman spent a decade in New York. Now they're back in Australia, and they're about to face their most important challenge. Their son, Hudson, is struggling at school: he's socially awkward and not fitting in.
Don's spent a lifetime trying to fit in – so who better to teach Hudson the skills he needs?
The Hudson Project will require the help of friends old and new, force Don to decide how much to guide Hudson, and how much to let him be himself, and raise some significant questions about his own identity.
'The idea for The Rosie Result came from readers asking for a prequel – a novel about Don Tillman as a child,' Simsion says.
'But he grew up in the 80s, when things were different, and I wanted to get people thinking about how a kid like Don would be treated today.
'Luckily, Don has a son, Hudson, who is now eleven. Hudson is experiencing much the same problems as Don had at school – as a nerd, an outsider and, possibly, undiagnosed autistim.
'I've done my best to write a book that will make readers laugh but that is also moving.'
Hilarious and thought-provoking, with a brilliant cast of characters, The Rosie Result is the triumphant finale of Simsion's smash-hit trilogy.
Hear how this IT consultant became a world-famous author when he is hosted by The Friends of the Library for an author talk at the Byron Library on 30 April. Tix are $15 at Bangalow Newsagency or byronbayfol.com
---
Stop Adani convoy coming to town
Mullumbimby Showgrounds  |  Sunday 2 April  |  2pm – 3pm  |  Free
The Bob Brown Stop Adani Convoy is stopping right in Mullum on Easter Sunday. The fact that Bob Brown, along with tens of thousands of concerned citizens, is undertaking a 20-day convoy across four states and the ACT, speaks volumes about the importance of this issue. It is a mobilisation against environmental destruction – an act of protection for the future of our planet. The convoy departs from Hobart and participants are picked up in the convoy en route… including Hobart, Melbourne, Albury, Sydney, Coffs Harbour, Mullumbimby, Brisbane, Yeppoon, Airlie Beach, Mackay, the Galilee Basin, and Canberra. Rallies will be held in these places along the way.
What Northern Rivers folk may not know is that a powerful group of young people will join the convoy from Mullum, co-creating grassroots media and a palette of visual, musical, and critical responses to cover the biggest environmental event since the Franklin Dam blockade. They have a passionate energy to protect our planet, water, air, land, and all living beings. These young activists are angry that the Morrison government has caved in, rushing through water approvals and giving the final federal approval to allow the Adani project to progress. They understand that the project now sits with the Queensland government and they also understand the power of community pressure. They are speaking up, showing up and creating a response.
These young people support First Nations sovereignty, connecting with local Indigenous people and reinforcing that First Nations peoples' rights have been denied if a decision to mine coal in the Galilee Basin is made.
Their passion finds expression in film, photographic, poetic, artistic, and narrative responses, which they will be sharing online and in real time before, during, and after the event. As most of the group are students, they seek financial support for this rich array of creative energy. If you are able to contribute even a small amount, it will be so valued: not only by them but by all in our community and all the communities they touch.
The Future Voices Convoy will be travelling on the Mystery Dingo Blockadia van with local legendary activists, Muzz and Benny Zable, and a support team from Wildspace. Bank account details: Beyond bank BSB 325-185. Account 03514689. Name Murray Drechsler. Queries to [email protected]
To find out more go to www.bobbrown.org.au/stopadaniconvoyhttps://www.bobbrown.org.au/stopadaniconvoy
---
Kelly's Hollywood Special Q&A screening with Brian Donovan
Pighouse Flicks  |  Friday  |  6pm  |  $10/15
Brian, an aspiring actor, leaves his hometown of Buffalo, NY, in the hopes of making it big in Los Angeles. As the years pass, Brian lands roles and experiences the Hollywood lifestyle, but he misses his loving sister Kelly, whom he left behind. Kelly, who was born with Down Syndrome and still lives at home with their parents, wants to follow in her big brother's footsteps but is relegated to assembly-line work and performing in her bedroom. To quell Kelly's frustrations and to fill the absence of her in his life, Brian decides to bring Kelly out to Hollywood every winter to share in the dream. When Brian becomes more serious with his girlfriend, Tempany, Kelly becomes increasingly jealous and Brian is faced with a decision he's tried to avoid: to continue to fulfill Kelly's escalating aspirations or advance the relationship of his new, fledgling romance. Faced with boundary ultimatums from Tempany, and health complications with Kelly, Brian works frantically to find balance between the two. When Kelly's condition plummets, Brian desperately tries to fulfil her last wish of performing in front of a live audience. But will they be able to pull it off? And will Brian's own dream of marrying Tempany survive?
The screening of Kelly's Hollywood at Pighouse Flicks will be followed by a Q&A with Brian. Friday at 6pm. Tix are $10/15. pighouseflicks.com.au/shows/kellys-hollywood/
---
Brunswick Picture House turns 3!
Easter Weekend Birthday Celebrations  |  Friday–Sunday
Easter weekend marks the third birthday for the much-loved Brunswick Picture House. They're having a long weekend of fabulous events and everyone is invited!
Starting with the very exciting premiere of new kid on the block, Picture House Circus Bonanza, we have all the irrepressible skill, energy, and excitement of Cheeky, but we leave the sauce on the hot dogs, making this one for the whole family. Circus Bonanza is presented by the Spaghetti Circus, where five girls in two acts join an exciting cast of international performers in macro, dance, and circus. The MC for the show is 13-year-old Aquila, who will also take part in the show; some might know him from his band Loose Content, who won the band section at Mullum Music Festival last year. That show is at 2pm and tix are $18–25 with family of four for $75.
Then at 7pm there's Lis Lea's Red – a special dance event that the critics are raving about. Arts Review raved, 'How remarkable that such a painful affliction could inspire such a beautiful work as Red, a remarkably coherent, powerful, and moving dance-theatre work'. Red is a one-woman show that is powerful, fearless and definitely something you won't forget. Tix for this show are $25/30.
Then there's the incredible Cheeky Cabaret happening on Saturday and Sunday at 7pm. Direct from Vegas, founding member of La Soiree, international superstar Mario Queen of the Circus will grace us with his show-stopping presence. In this all-new show, the crew from Bruns Picture House definitely take the sauce back off the hot dogs and remind you why Cheeky is still the hottest ticket in town. Tix are $40/45 on Saturday and $35/40 on Sunday.
And on Sunday at 2pm birthday celebrations come to a close with an Easter egg hunt in the magical garden followed by the highly anticipated Jugg Life, an explosive fusion of dynamic live percussion and relentless energy with the breathtaking skills of two of Australia's best jugglers and winners of the prestigious Gasworks Circus Showdown. The Easter egg hunt is free, and Jugg Life is $20/$25 with a family of four $80. Tix and program at brunswickpicturehouse.com
---
2040 with Q&A with Damon Gameau, Mandy Nolan, and local experts
Palace Byron Cinema  |  Tuesday 23rd  |  6.30pm and 8pm
Last week the Palace Cinema in Byron Bay opened with a packed VIP screening of award-winning director Damon Gameau's (That Sugar Film) latest work 2040. Now's your chance to see the film that has everyone talking. Rather than chasing the usual dystopian view of our future, the film embarks on a journey to explore what the future could look like by the year 2040 if we simply embraced the best solutions already available to us to improve our planet, and shifted them rapidly into the mainstream. It is a hybrid feature documentary that looks to the future, but is vitally important now.
Motivated by his 4-year-old daughter and concern for the planet she will inherit, Damon blends traditional documentary with dramatised sequences and high-end visual effects to create a vision board of how these solutions could regenerate the world for future generations.
Drawing on the best minds from around the world to focus on climate, economics, technology, civil society, agriculture, and sustainability, 2040 maps out a pathway for change that can lead us to a more ecologically sustainable and equitable future.
Aimed at a broad audience that includes children and their parents, the film delivers serious information with irreverence and humour. Experts are shrunk into scenes to emphasise a point, animation makes the invisible visible, and visual effects show how scaling these solutions by 2040 will positively affect our lives and our planet. This rich visual approach, combined with the structure of an intimate letter to a daughter from her father, allows for lightness and cheekiness, ensuring the film is both entertaining and educational, with the end goal being to inspire action and change.
Many academics believe that people become inactive or paralysed on this topic because it all just feels too overwhelming and alarming. 2040 is an aspirational film full of hope about the possibility of making changes that will shift the course for humanity and the planet. This is the narrative the next generation needs to see, to aspire to, and to believe is possible.
Palace Byron Bay Cinemas will screen 2040 on Tuesday 23 April at 6.30 and 8pm. Each session will be followed by a Q&A hosted by Mandy Nolan with Damon Gameau and local experts in regenerative farming and the
new economy.
Tickets on sale now at www.palacecinemas.com.au
---
Alliance Française French Film Festival returns to Byron Bay with a magnifique lineup 
34 films • • • 15 days • • • 61 screenings
24 April – 8 May  |  Palace Cinemas
The newly refurbished Palace Cinemas in Byron Bay will be home to the exquisitely entertaining cultural event, the Alliance Française French Film Festival from April 24 till May 8.
This cherished celebration of French culture will be presented by the Alliance Française in association with the Embassy of France in Australia and Unifrance Films.
Artistic director Philippe Platel has lovingly selected a superlative lineup of 34 features and documentaries that Byron cinema-goers can enjoy. The Trouble With You, a big audience hit with an irresistible mix of laughs, action, and romance opens the Festival leading into two weeks of films such as The Sisters Brothers (Les Frères Sisters), a western noir film starring John C Reilly, Joaquin Phoenix, and Jake Gyllenhaal, which garnered director Jacques Audiard the Silver Lion (Best Director) at the 2018 Venice International Film Festival; Who You Think I Am (Celle Que Vous Croyez) the gripping thriller/drama starring Juliette Binoche; and for the families and small children there are two delightful animated films, Asterix: The Secret of the Magic Potion and Dilili In Paris. A film not to miss is Claire Darling, an emotional, subtle and elegantly directed film starring the remarkable French actress, Catherine Deneuve as the larger-than-life heiress, playing opposite her real-life daughter. This is a poignant story of emotional attachment, mis-remembered pasts, and the complexity of mother/daughter relationships.
There's also the delightful comedy Sink or Swim (Le Grand Bain) from Gilles Lellouche. This number-one 2018 French box-office hit about an all-male synchronised swimming team received a standing ovation at the film's premiere at Cannes and is an unashamedly French take on the challenges of 21st century masculinity. Stripped bare, this film embodies a good old-fashioned underdog-overcoming-the-odds tale told to perfection.
Some of the highlights of the festival will be the fabulous comedy A Man in a Hurry (Un Homme Pressé), featuring the talented Fabrice Luchini; as well as A Faithful Man, nominated for Best Film in the San Sebastian International Film festival 2018. This oh-so-French romantic comedy about three impossibly attractive Parisians will charm and captivate audiences with wonderful performances and a beguiling tale filled with unexpected joys and heartbreaks that stretches over a number of years.
Finally, cinema-goers will be treated to the superbly witty and entertaining new dramedy, Family Photo. Award-winning director Cécilia Rouaud has assembled some of France's most talented and beloved stars in a touching, yet hilarious film that delivers laughs and tears in way that many films try, but few achieve so expertly.
'The Byron Bay locals, visitors, and the communities from neighbouring towns are both vibrant and curious and embrace quality entertainment, so we know they will truly engage with the Festival and enjoy the marvellous range of films and documentaries on offer at the French Film Festival,' said Palace Cinemas Byron Bay general manager Eli Ayo.
'We are extremely proud to present the Festival at our new cinemas in Byron Bay and look forward to two weeks of fabulous films.'
To view the full schedule, please visit www.affrenchfilmfestival.org/schedule/byron-bay
Keep up to date with the latest news and events: www.affrenchfilmfestival.org
Facebook: AFFrenchFilmFestivalAus  |  Instagram: af_fff_aus  |  Twitter: af_fff_aus
MEDIA ENQUIRIES: Sonia Deakin, Deakin & Bliss
E: [email protected]  |  M: 0423 097 494