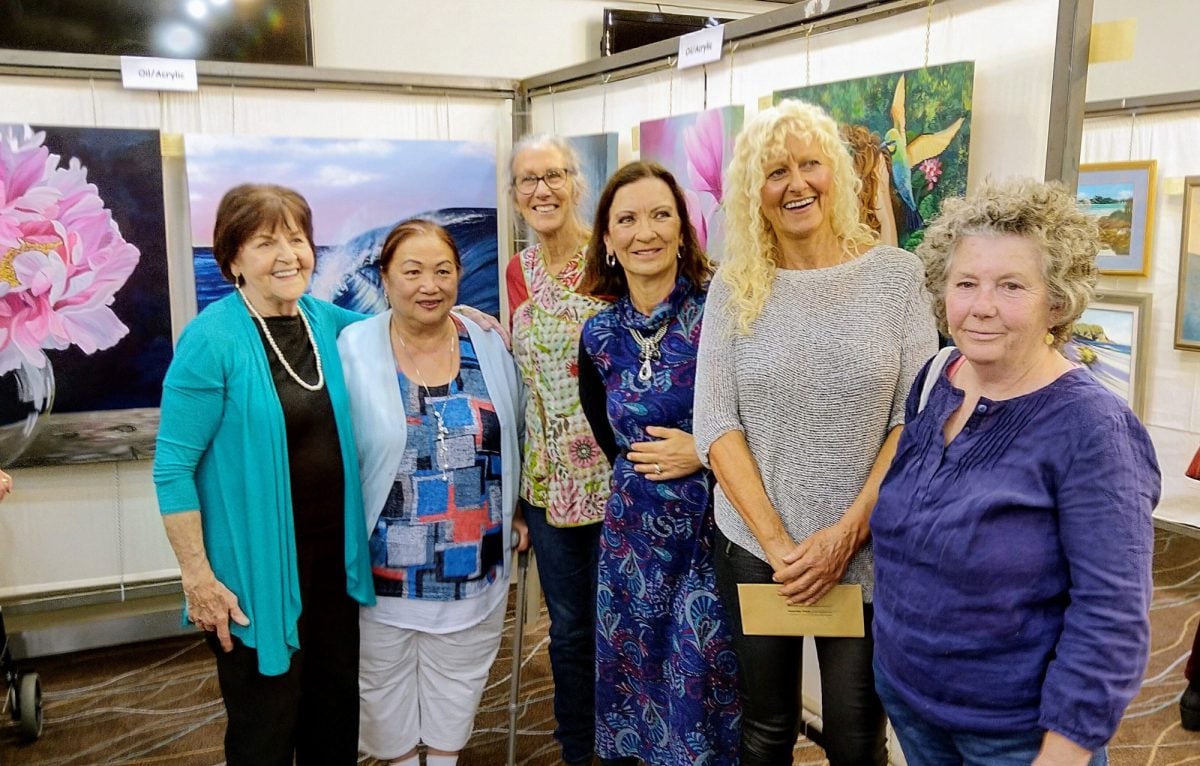 The 13th Annual Ocean Shores Country Club Art Competition and Exhibition opened on recently with 50 Artists from the Northern Rivers, NSW and southern Queensland entering works in the event, with great display of talent and an array of artistic styles.
Hobie Porter from Uki, NSW judged this year's event. Hobie, an accomplished artist and art instructor, has had many solo exhibitions. His work is held in many public collections from Queensland to Victoria including the Tweed River Art Gallery.
Hobie did a wonderful introduction to the winning artists' paintings and explanations of why he had chosen each winning painting.
The winners in the three judged categories were:
Acrylic/Oils: First Place –Robyn Dulihanty for Lake View, Victoria; Second Place – Norma Pritchard for Anxious Lorikeets; and Highly Commended, Caitlin Reilly for Catching Rain #1.
Watercolour: First Place – Dellene Strong for Boulder Beach; Second Place – Jenny Lui Leung for Gentle Slope after the Rain; Highly Commended – Sue McLeod for Hello Spring.
Pastels/Drawing: First Place – Angela Parr for Arnhem Girl; Second Place – Robert James for The Breakaways; Highly Commended – Caroline Geidl for Misty Morning.