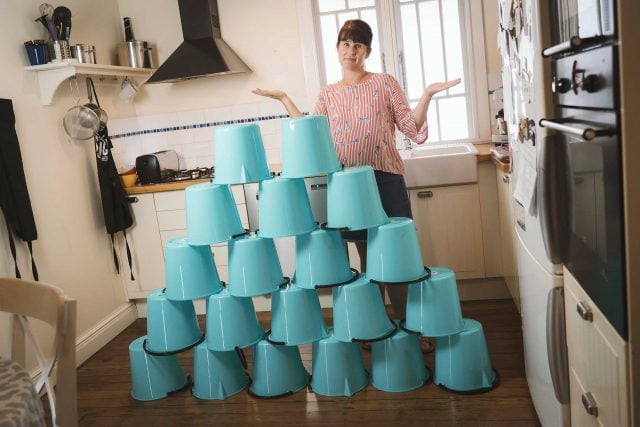 Once upon a time, it was illegal to have a rainwater tank in suburbia. How times have changed – to the point where Rous County Council, the region's bulk water supplier, says it's time to make the most of any rainy days by installing rainwater tanks and making simple changes to household habits to reduce water waste.
Rous County Council general manager Phillip Rudd says it's time to be strategic with the way we use water in this region.
United Nations recently reported that more than 40 per cent of the world's population is affected by water scarcity and the World Economic Forum listed water scarcity as one of the largest global risks over the next decade.According to Rous County Council, water scarcity will also impact the Northern Rivers.
'The local call to action comes at a time when water security and scarcity is a global issue.'
He said, 'Although the Northern Rivers has a high average rainfall compared to the rest of Australia, the region has one of Australia's fastest growing populations, and, as such, water security is a local issue', says Mr Rudd.
'Rous County Council will continue to review and update future water management strategies in consultation with local councils to ensure any initiatives are aligned with Australian and global leading practice.'
160 Litre Challenge
Rous County Council recently launched the 160 Litre Challenge, a water saving campaign to encourage residents to reduce water use to less than 160 litres per person per day. The average use in the Northern Rivers is currently 194 litres per person per day.
'A small reduction of 40 litres per person per day can make a huge difference to the future of our water supply,' said Rudd.
In comparison, people in South East Queensland and England use an average of 140 litres of water per person per day or less with water efficiency agencies calling for a reduction to 100 litres in the UK. Similarly, South Africa's Cape Town residents were restricted to just 87 litres per person per day in 2018.
Phillip said although the 160 Litre Challenge is a small drop in the ocean of the larger global water saving efforts, every drop counts. Using less water can also help reduce CO2 emissions as pumping and treatment of water is very energy intensive and costly.
'It's important for residents to take this small step to change longer term behaviours and demand on local water supplies. Water scarcity is a global issue as well as a local one, and we should all share the responsibility.'
Visit Rous Water for more information on the 160 Litre Water Challenge.