Warning: this story contains content that may be distressing. It involves children.
Sixteen years old, lining up to get into a music festival, separated from friends, taken into a tent and forced to strip.
Sounds like a nightmare for anyone, not to mention parents with kids wanting to go to music festivals.
But that's what a teenage girl known to the public as BRC says happened to her at last year's Splendour in the Grass festival here in Byron.
'nothing found' in 90% of dog-triggered strip-searches, inquiry hears
She says NSW police were responsible.
A drug sniffer dog had approached her in the line and sat down beside her, triggering the police response.
She said she couldn't stop crying during the strip search, which failed to produce any drugs, just as in some 90% of such searches.
The stats have been revealed in a public hearing in Sydney this week as part of a state police watchdog inquiry into police strip-search powers.
Distressing inspection of teens' bodies described
BRC said she was made to lift up the panty-liner of her underwear.
Her statement was read, in part, by Counsel Assisting the Commission Dr Peggy Dwyer.
Sam Lee from the Redfern Legal Centre was at the hearing on Monday and spoke to Echonetdaily.
'The Counsel Assisting the Commission has asked "can a police officer look up a 16-year-old's vagina?", Ms Lee read from her notes, and the police representative said, "police can use force when carrying out a strip search"'.
'Commissioner Michael Adams then asked, "how much force?"', continued Ms Lee, who said the police rep replied, "well you need to take a look to see what's in there".
The inquiry also heard of strip-searches where boys and men were made to lift their genitals so officers could inspect underneath.
The police officer confirmed a positive response from a sniffer dog was not enough to warrant a strip-search but said many police didn't understand what was 'serious and urgent' when doing strip searches.
No support person present at Splendour strip-search
'The incident described in the hearing was incredibly distressing,' said Ms Lee, who also said the young woman who came forward was traumatised by the process.
Young people were legally entitled to have a support person with them during strip-searches, Ms Lee said.
But BRC had no one.
Support persons can include parents, guardians, paramedics or juvenile justice officers.
Ms Lee said her centre would be running youth info sessions on their rights when dealing with police.
Police reports not checked properly, inquiry hears
Ms Lee said the police rep told the inquiry police supervisors weren't checking officers' reports properly.
Officers were supposed to keep records of all strip-searches and the reasons for the searches, the police rep told the inquiry, but those records weren't being checked or audited.
More than a hundred strip-searches reportedly happened at last year's Splendour in the Grass: 143, to be exact.
Seven minors allegedly strip-searched at SITG 2018
Seven of those are alleged to have involved minors. Their exact ages are unknown but by definition are somewhere between 10 and 17 inclusively.
There were around 340 police officers at the festival, many of them hired on what Ms Lee said the police rep described as a 'user-pays' basis.
'Some of them even come from communications and don't do much on the ground searching,' Ms Lee reported.
The police rep told the inquiry officers seem to go on general knowledge rather than giving police proper legal briefings during strip-search training, thereby passing on 'bad habits'.
But one police officer had reportedly told the inquiry, 'you don't understand,' and had said police noticed that when festivals happen, condoms disappear from 711 convenience stores.
It is believed the officer was referring to a drug-smuggling practice reportedly used whereby people store drugs inside condoms inside their persons.
But no evidence was offered to back the claim and while there were some late-night shopping services offered in the Byron Bay CBD, there were no convenience stores anywhere else in the Byron shire available to sell condoms after 8pm.
Byron youth worker calls for collaborative approach to festival safety
'One can understand how a young person being strip-searched would feel ashamed and scared and how it could give them a negative impression of police in general,' said Co-ordinator of Byron Youth Service (BYS) Mullum Cottage and Street Crews Deborah Pearse.
Ms Pearse said harm minimisation strategies and working with young people achieved a 'far more positive outcome' than strip-searches.
'We don't want any more deaths or incidents at festivals,' she told Echonetdaily, 'we just want everyone at festivals to have a good time and be safe'.
The BYS worker said she wanted organisations involved in festivals to work together.
'I really hope everybody can work together to keep young people safe,' she said.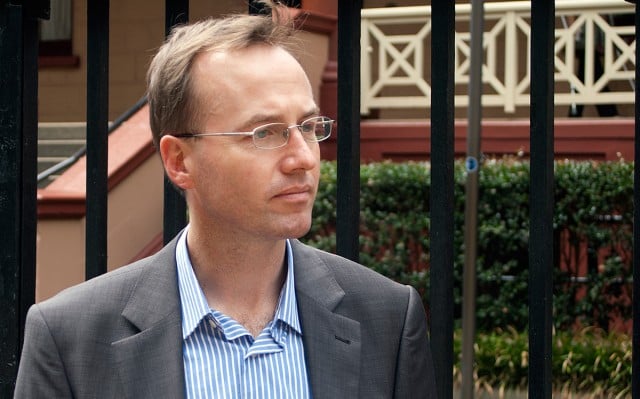 'Thousands of young people abused by police' says Greens MLC
Greens upper house member and party spokesperson for justice, David Shoebridge, told Echonetdaily BRC's evidence was 'not an isolated case'.
'This is another young woman who came forward and shared her story about the traumatic impact of strip-searches,' he said by telephone.
'Thousands of young people are being systematically abused by police officers who don't understand the law, for the purpose of finding, at best, one or two pills or maybe a joint.'
Mr Shoebridge said parliament needed to act to 'constrain' police and at a minimum, to have police offers abide by existing obligations when carrying out strip-searches.
'With the summer festival season about to kick off, and especially Falls over the New Year, we can't let this issue just drift because the status quo is hurting young people and destroying their relationship with police,' he said.
Deputy state coroner recommends strip-search overhaul
Mr Shoebridge's fellow Greens upper house member, Cate Faehrmann, recently announced a radical new party policy on drug reforms, including a review of police powers.
The party has also pledged to fully support Deputy State Coroner Harriet Grahame's leaked recommendations from a coronial report on drug-related deaths at NSW festivals last summer.
The recommendations included an end to drug-sniffer dogs at festivals and an overhaul of strip-search powers, as well as the introduction of pill-testing.
Police searched more than five hundred people overall for drugs at last year's SITG, this week's inquiry has heard.
Will Byron police protect the kids at Falls?
Echonetdaily wrote to Byron Bay police station chief, Inspector Matt Kehoe, asking if he had any advice, warnings or other messages he would like to convey to children, parents and young adults thinking of going to the Falls festival coming up in Byron over New Year.
Inspector Kehoe was also asked if he would use his position, as someone in the force and paid to protect people in Byron Bay and surrounds, to ask his superiors to ensure all due protection was offered to children attending the festival.
The NSW police media unit responded by email saying as the inquiry as ongoing, it was inappropriate for police to comment.
Stripped and told to squat
The agency said NSW Police Force was responsible for 'enforcing legislation on drug and weapon possession and supply'.
'Police officers do not enjoy carrying out strip searches,' the email read, 'but it is a power that has been entrusted to us and searches reveal drugs and weapons'.
Police said they found a firearm, 93 knives or sharp cutting instruments and illicit drugs during more than 1500 strip searches in 2018.
'People who are trying to hide such items frequently secrete them in private places,' they said, 'and the only way to locate them is by a strip search, which may involve asking the person to squat'.
BRC told the inquiry she was made to sit naked and squat in a corner of a police tent away from punters at SITG last year.
Police defend strip-search training
'The use of drug-detection dogs in operational policing is a highly specialised field,' police said.
The emails said police were committed to ensuring training was the best it could be and that the use of drug-detection dogs reflected 'world's best practise'.
The police reported statistics that seemed to conflict somewhat with some of those heard in this week's inquiry, until the admission to having had drugs rather than having them physically present was included.
'Over the last five years, in 85% of searches (and 82% of strip searches) following a drug-detection dog indication, either drugs were found on the person or the person admitted to recent use or possession,' police said.
'Field strip searches represent fewer than 1% of the total number of all searches in NSW,' they said, 'only about 20% of strip searches are initiated following a drug-detection dog indication'.
Police said NSW laws included safeguards 'to preserve the privacy and dignity of members of the public'.
'There are additional safeguards for children and vulnerable people with which police must comply,' they said, 'officers are trained to deal with the public in a respectful and empathetic manner'.
'Training for police in how to undertake a person search occurs at the Police Academy and is reinforced in a number of forums throughout an officer's career', they said.
Petition planned
Ms Lee, from the Redfern Legal Centre, said the organisation would be starting a campaign for change.
'We will be having a petition and asking people to write to their local members of parliament and the police minister,' she said.
She said she wanted the law to change to ensure better safeguards for police and the public.