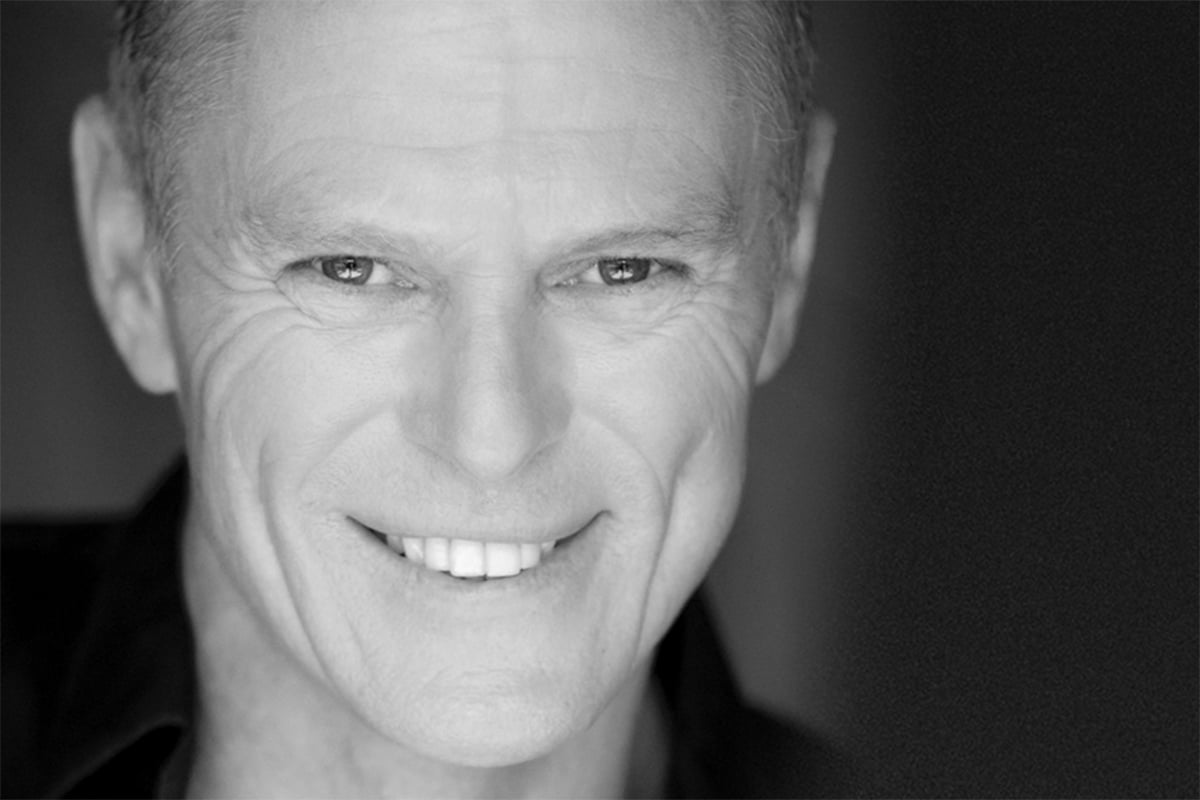 Bringing World Class Musical Theatre to Byron
One of the great unexpected gifts of COVID-19 is that it grounded so many incredible artists. People who would usually be overseas working or touring nationally. Many of them have had to reimagine their creative outputs in a much smaller setting. One such person is Michael Cormick – an internationally renowned singer and actor with a diverse career throughout Australia, the United Kingdom and Europe.
His Australian credits include Beauty and the Beast (playing the Beast) – for which he won an Australian MO Award – Cats, Joseph and the Amazing Technicolour Dreamcoat, Grease and a whole heap more. 
His international credits include lead roles in The Phantom of the Opera, Calamity Jane, Romeo & Juliet, Chess, Evita, End of the Rainbow and Lloyd Webber's The Woman in White opposite Simon Callow and Anthony Andrews. Michael has also performed in concerts throughout Europe, including Rome, Paris, Edinburgh and Cyprus.
He's stepping sideways from performances at the Royal Albert Hall to shows at The Supper Club at the Byron Theatre from 7–9 January, joined by some of his many friends in musical theatre.
And as for many southeners, Byron is about to become home;
'I am in the process of relocating to Byron from Melbourne' says Michael. 'I've wanted to for years, and now I have some work with the Byron Theatre.'
Moving to Byron is part of a larger reimagining for Michael. While he will still be touring soon with Rachel Beck, this is the first time Michael has taken on the producer/director role.
'I have never seen the other side of the business. I have never felt it! A lot of my producer friends are laughing and saying "Now you get it!" It has enlightened me – I realise that I have been the guy that just walks in! Fortunately, now I get to use the plethora of advice I've been given by some amazing people!'
Taking control is a new phase for this popular performer. 'In performing, up to now, I relinquished my life to other people. I did Beauty and the Beast for three-and-a-half years here and went to London and had to audition six times for a touring version, they said I was the best – and then gave it to someone else. That's what happens. It's time to take control!' says Michael.
It has been a career of significant highlights. For example, Michael says, 'I was in London and working with Andrew Lloyd Webber when I was 24. I worked on a lot of new projects with him as his muse!'
So what is the Byron Supper Club?
'The concept grew out of COVID because the [audience] number we were allowed was 134, and seeing as the theatre seats were tracked – we could do a dinner show environment. I did a tester for the donors of the theatre, it went so well and I thought – let's do more! The concept is, you don't have to sit through the whole musical – it's a pop-up – from Dream Girls, Phantom, it's a mash-up, a taste of different types of musicals. We have the beautiful Kelley Abbey from the Gold Coast, she has been the artistic director on Dancing with the Stars for the last five years. She is pretty phenomenal. She is coming in to do the Tango.'
Get a taste of Broadway, over three nights on Thursday 7, Friday 8 and Saturday 9 January 2021 at the Byron Theatre. Starring Rachael Beck, Blake Bowden, Michael Cormick, and joined by soul diva Lisa Hunt and jazz band Sharny Russell trio.
For tickets go to byroncentre.com.au